Not drinking? There's a Guinness for that! Years of development at Guinness have yielded a delightfully true-to-taste non-alcoholic stout.
Beer makers all over the world are putting their brewing prowess to the test, trying to make NA options that work in their portfolios. The brewers from Guinness' iconic St. James's Gate Brewery are no exception, and their challenge was formidable. Could they create a NA liquid that is unmistakably Guinness, with the same dark, ruby red liquid, creamy head and notes of sweet, roasty chocolate & coffee?
Stout lovers, rejoice! Guinness 0 Non Alcoholic Draught is the NA stout the world has been waiting for.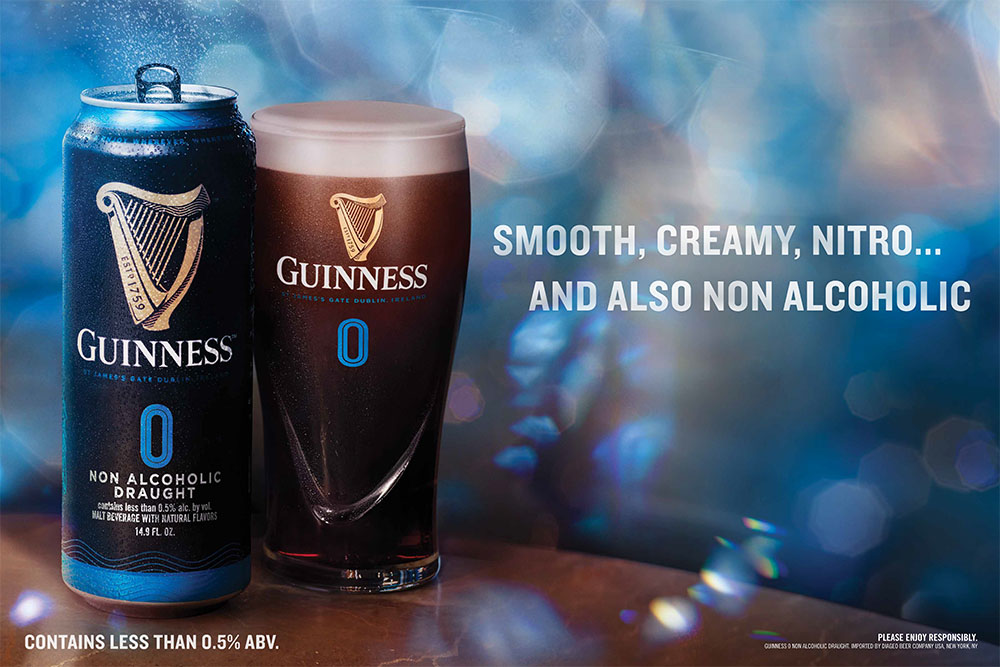 To create Guinness 0, the St. James's Gate brewers start by brewing Guinness exactly as they always have, using the same natural ingredients – water, barley, hops and yeast – before gently removing the alcohol through a cold filtration method. This process allows the alcohol to be filtered out without heating the beer, which helps to protect the integrity of its taste and character. The brewers then carefully blend and balance the flavors to ensure the distinctive flavor and taste profile of Guinness. The result is a beautifully smooth beer with perfectly balanced flavor and unique dark color that tastes just like a Guinness… only without the alcohol.
If the taste of Guinness 0 isn't enough to tempt you, there are plenty of other reasons why you should be selling this world-class NA. According to NielsenIQ, between August 2021 and August 2022, total dollar sales of nonalcoholic drinks in the U.S. stood at $395 million, showing a year-on-year growth of 20.6%. And Duane Stanford, editor of Beverage Digest, says this growth is driven in large part by younger consumers who want to drink less, but don't want to give up alcohol completely. In other words, your customers demand it.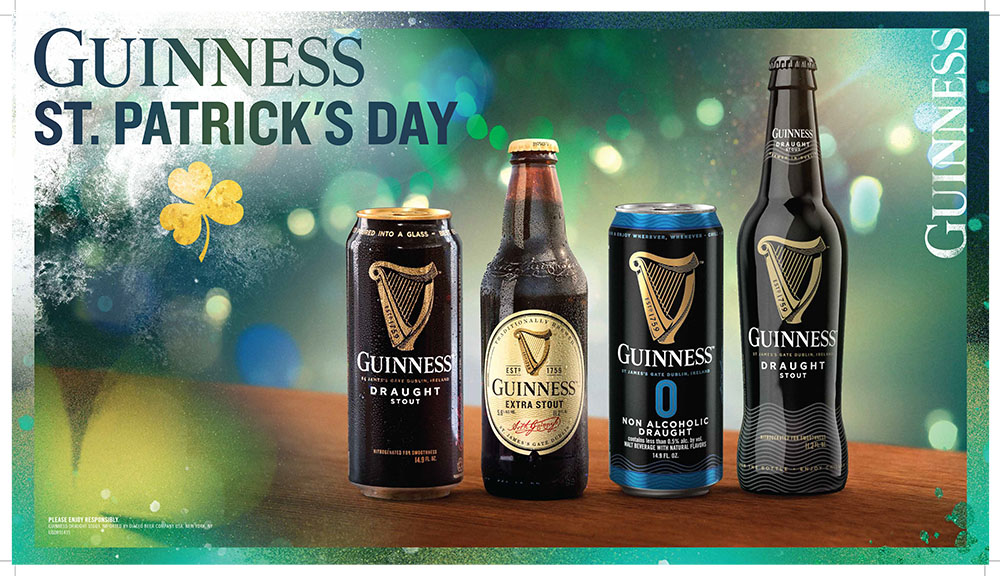 Of course, Guinness 0 can be enjoyed all year-round, but it is perfect for the winter months when Dry January and St. Patrick's Day are observed. According to surveys conducted by CGA, a food and drink research firm, 35% of LDA adults in the U.S. abstained from alcohol for the entire month of January in 2022, a trend that has been growing with each passing year. For drinkers who choose to refrain from drinking alcohol but crave a smooth, roasty beer, Guinness 0 is the perfect option.
And it's a great option to have for those celebrating St. Patrick's Day (or any occasion) with moderation in mind. St. Pat's is the fourth most popular drinking holiday in the U.S., with Guinness' signature Draught Stout served 819% more than on any other day of the year. In the on-premise, offering a non-alcoholic version of this iconic beer will allow revelers to extend their celebrations, leading to higher check totals. And for customers in the off-premise, Guinness 0 is the ideal incremental purchase for drinkers picking up cases of Guinness Draught Stout for the holiday.