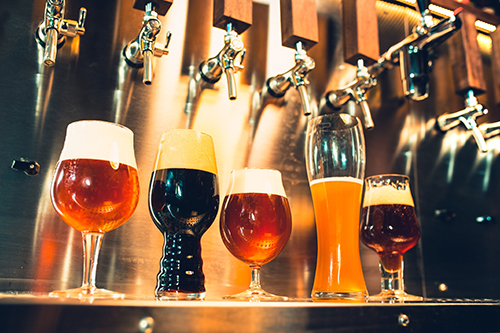 Origlio Beverage encourages everyone to drink responsibly
Origlio Beverage cares deeply about how our industry affects the community. Our promotional and marketing efforts in no way encourage or endorse the irresponsible sale, purchase or consumption of alcohol. All of our efforts are directed towards the legal, responsible and safe enjoyment of beer and malt-based beverages.
Charitable Efforts
Philly Mural Arts Project
Mural Arts Philadelphia is the nation's largest public art program, dedicated to the belief that art ignites change. Mural Arts has over 35 years of experience creating murals that reflect the community's priorities and concerns – uplifting communities through beauty and collaboration. Mural Arts' core program areas – Art Education, Restorative Justice and Porch Light – yield unique, project-based learning opportunities for thousands of youth and adults. Each year, 15,000 residents and visitors tour Mural Arts' outdoor art gallery, which has become part of the city's civic landscape and a source of pride and inspiration, earning Philadelphia international recognition as the "City of Murals."
Mural Arts Philadelphia and Origlio Beverage have partnered to create a mural that is reflective of the values of both organizations, highlighting the dangers of driving under the influence of alcohol and making safety and health a priority. The design speaks to responsible alcohol consumption and brings the company closer to the community where it lives and works.
To learn more about Mural Arts Philadelphia, or to donate to the organization, visit: https://www.muralarts.org/

First Tee
First Tee began in 1997 as a partnership among the LPGA, the Masters Tournament, the PGA of America, the PGA TOUR and the USGA to make golf affordable and accessible for all kids. As they introduced the game, they also introduced a life skills curriculum that supported the development of nine core values inherently found within the game of golf (honesty, integrity, sportsmanship, respect, confidence, responsibility, perseverance, courtesy and judgment). For over two decades, First Tee has been committed to helping kids build character strengths and important life skills through the game of golf and providing all kids with access to opportunities for personal growth in a fun and safe environment.
Dominic Origlio III is a board member of the First Tee Greater Philadelphia chapter. To become a volunteer or to make a donation, visit: https://firsttee.org/

Don Guanella School
Part of the Intellectual Disabilities Division of Catholic Social Services within the Archdiocese of Philadelphia, The Communities of Don Guanella and Divine Providence is an organization dedicated to transforming the lives of individuals with intellectual and physical disabilities. The organization fosters a community filled with love, care and acceptance based upon the Catholic faith. In partnership with families, employees and volunteers, their programs provide a continuum of care offering a wide range of programming options including community and campus-based living arrangements, life sharing through family living, in-home support, respite care and day programs.
Every year, during the winter holidays, Origlio Beverage employees choose a Don Guanella resident to purchase holiday gifts for. The presents are delivered to the community, so the residents have gifts to open during the holiday season.
The 400 members that make up the communities of Don Guanella and Divine Providence rely on donations to support the continuum of care that provides for their needs. Approximately 10% of the residents have no family to care for them. The majority of members have a severe to profound intellectual disability and need specialized care to supply their most basic human needs. For information on how to donate, visit: https://dgdpcommunities.org/ways-to-give/

Covid PA Hospitality Worker Fund
Throughout the Covid crisis, Origlio Beverage stood with our retail partners who faced unprecedented challenges. Origlio Beverage supported The HARP Fund, which distributes one-time individual grants to our front-line industry employees during times of unforeseen hardship.
For more information, visit: https://www.parelief.org/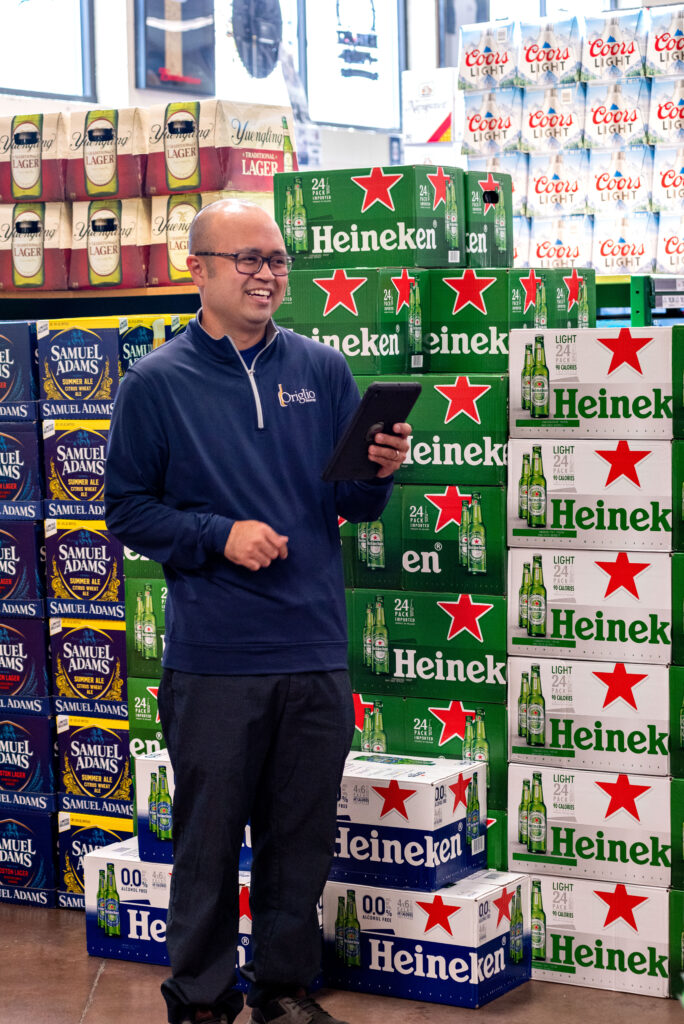 Your questions answered
As a responsible purveyor of alcohol, we have assembled a list of websites that can help answer your questions about alcohol, drunk driving and help for alcohol addiction.