The classic 12-pack continues to entice consumers.
With so many exciting choices on the shelf these days, customers can be overwhelmed. That makes variety packs a priceless addition to any retailer's arsenal, especially as summer begins. These valuable SKUs do much more than offer customers an assortment at a fair price – they also allow breweries to curate a pack that introduces consumers to their best brews, offer unique "treasure beers" for craft fans seeking the latest & greatest and, maybe best of all, inspire impulse purchases.
Trial is a big reason to love variety packs. No matter where you fall in the three-tier system, packs like White Claw Variety #1 or the Brewery Tour from Shiner offer a mix of some of the brands' most beloved offerings and some of their newest. That's valuable not only to drinkers discovering these brands for the first time, but also to steadfast fans looking for a convenient assortment of their favorites.
Then there are exciting treasure beers. These VP-exclusives might be retired brews – like Dogfish Head's Festina Peche, available for a limited time in their spring VP – or new, one-off beers like Melon Conspiracy Hazy IPA from Firestone Walker. Either way, treasure beers are only available in variety packs, making them even more valuable to craft fans. In fact, these "treasures" can be the reason a customer purchases a variety pack.
Consumers love variety packs because they're a great value for their money, containing as many as 12 different beers in one convenient package. But you should love them because they're a boost to your bottom line – variety pack sales are often incremental to your customers' regular beer purchases, whether a brightly colored package caught their eye on the way to the register or they're shopping for a crowd. Even better, customers might add something new to their regular shopping list!
Reach out to your Origlio sales rep today to learn more about the variety packs that will sell best in your store.
---
Exciting Summer Variety Packs
For Cider Lovers: Woodchuck Variety Pack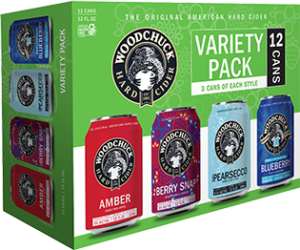 The Woodchuck Variety Pack has a new mix for summer! This warm weather variety includes four deliciously refreshing Woodchuck Hard Ciders: Amber, Berry Snap, Bubbly Pearsecco and Blueberry.
For the Margarita Fan: Topo Chico Margarita Hard Seltzer Variety Pack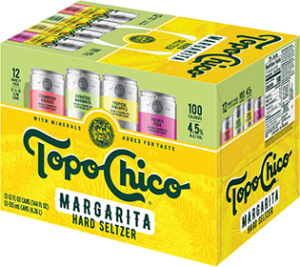 This 12-pack variety contains four authentic flavors that feature Topo Chico's famous mineral water with the bite of premium tequila flavor and natural haze from lime juice: Signature Margarita, Strawberry Hibiscus, Tropical Pineapple and Prickly Pear.
For the Treasure Beer Hunter: Firestone Walker IPA Mix Pack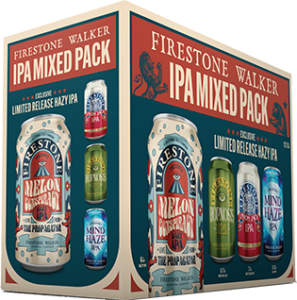 Firestone Walker turned up the volume to create the newest "treasure beer," for their IPA Mix Pack – Melon Conspiracy Hazy IPA. A slyly flavorful, hazy IPA made with Germany's Melon hops, blended with the hottest new-school IPA hop from the Pacific Northwest – Mosaic. Melon Conspiracy IPA joins Mind Haze, Hopnosis and Union Jack in this 12-pack variety for the summer.
For the "Drink Local" Supporter: Sly Fox Variety Pack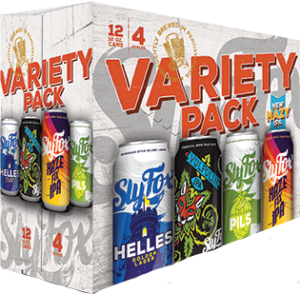 This selection of beers from local legend Sly Fox is designed to satisfy, complete with two different easy-drinking lagers and palate-pleasing, juicy IPAs. This box contains three 12 oz. cans each of: Haze Fix, Vulpulin IPA, Helles Golden Lager and Pikeland Pils.
For the Beach Bum: Cape May Craft Hard Seltzer Variety Pack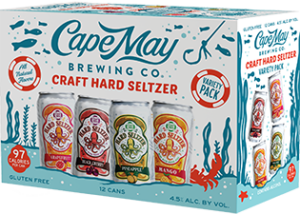 Cape May's refreshing, cold-fermented hard seltzers are infused with fresh fruit juices for a taste that will transport you down the shore in seconds – and there's a new flavor in town! This crowd-pleasing mix now includes: Grapefruit, Black Cherry, Mango and new Pineapple!
For the Beyond Beer Seeker: New Lagunitas Disorderly TeaHouse Varietea Pack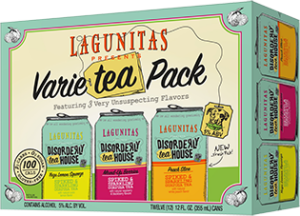 Lagunitas' spiked & sparkling teas brewed with guayusa tea leaves and hints of fruit are now available in a variety pack! This mix features: Yuzu Lemon, Very Berry and new Peach Slice, all 5% ABV, 100 Calories, 2g of carbs and sugar-free.