It's that time again, folks — football is back! And your customers' favorite breweries are standing by to help them get pumped for game day, whether they're college fanatics, NFL die-hards or both!
Read on for some of the football-themed programs coming your way this fall, and don't forget to reach out to your Origlio sales rep for more information!
---
Coors Light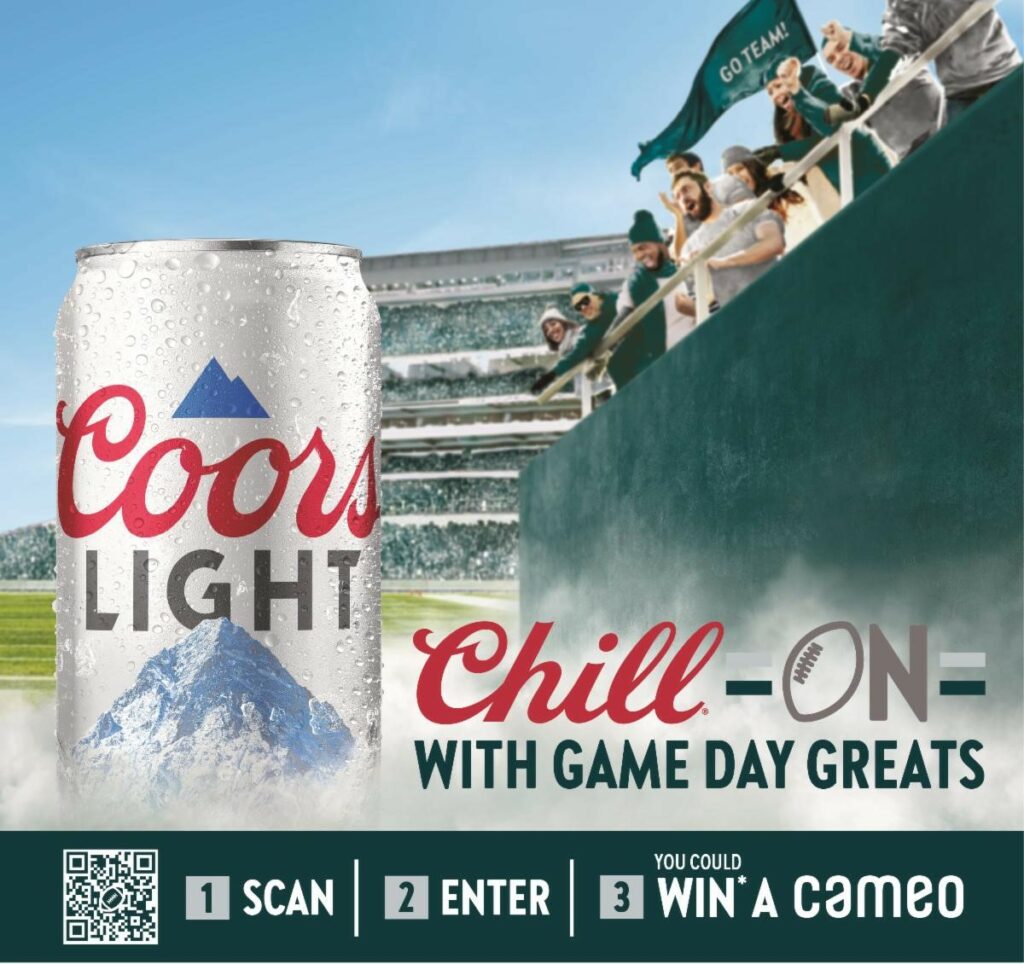 This football season, Coors Light is rallying fans behind one mission: Chill On. By scanning QR codes on a suite of in-store and on-premise tools customized for local teams, fans will get a chance to win game day prizes like tickets, fanny packs and tailgate chairs, plus a chance to connect with one of the greats of the game – courtesy of Cameo Calls.
---
Miller Lite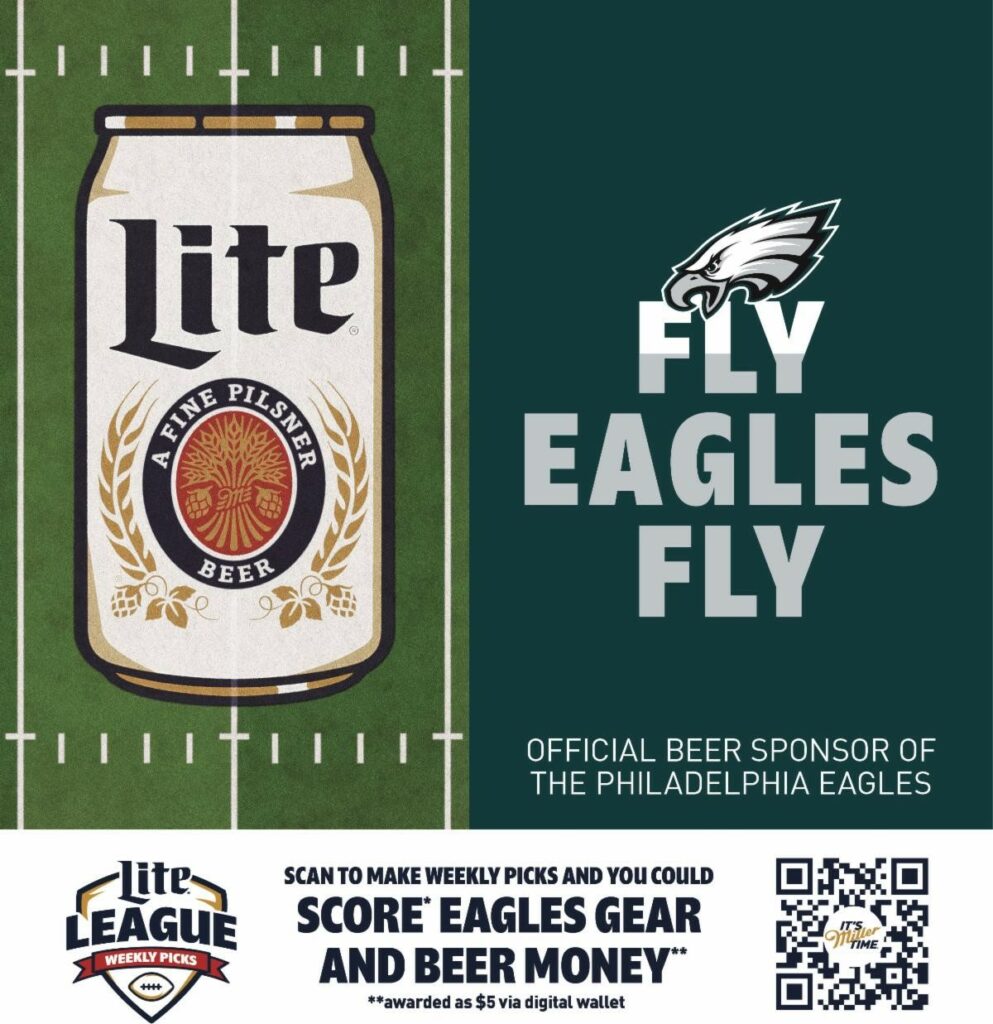 Miller Lite is back in 2022 as the Official Beer Sponsor of the Philadelphia Eagles, and they're excited to welcome Philly fans back to the gridiron with fresh new Eagles POS and an Eagles gear giveaway! On & off-premise POS will feature QR codes that let fans enter to win Eagles gear and beer money.
Plus, Miller Lite's new alliance packaging puts Eagles love front and center. New 15-packs printed with a refreshed eagle illustration and the iconic "Fly Eagles Fly" rally cry will have fans celebrating every victory with great taste.
---
Modelo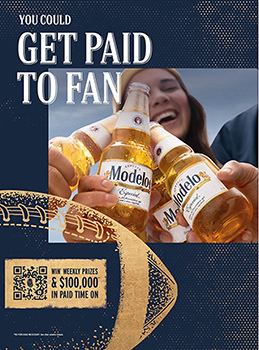 As the Official Beer of both the College Football Playoff and Fans with the Fighting Spirit, Modelo will help fuel football fans' weekends, whether they're parked on their couch, a barstool or in the stadium lot. In addition to a full suite of on & off-premise POS to get fans excited for football, Modelo has two promotions this year that will drive consumer engagement.
In partnership with DraftKings, consumers will Fight to the Top of the leaderboard every NFL Sunday in free-to-enter contests for the chance to win a share of $5,000 cash each week! And one lucky consumer who racks up the most points over the nine-week promotion will win a grand prize trip to Vegas, inclusive of a Modelo x Las Vegas Raiders curated game day experience.
And in year 2 of their partnership as the Official Beer of the College Football Playoff, Modelo will be front and center with a brand-new national retail promotion to excite and reward football fans throughout the season. Modelo will give drinkers the unique opportunity to "get paid to fan" with weekly instant win prizes and a season-long contest where the most die-hard college football fan will take home $100,000 cash and a trip to the College Football Playoff National Championship Game!
---
Corona Premier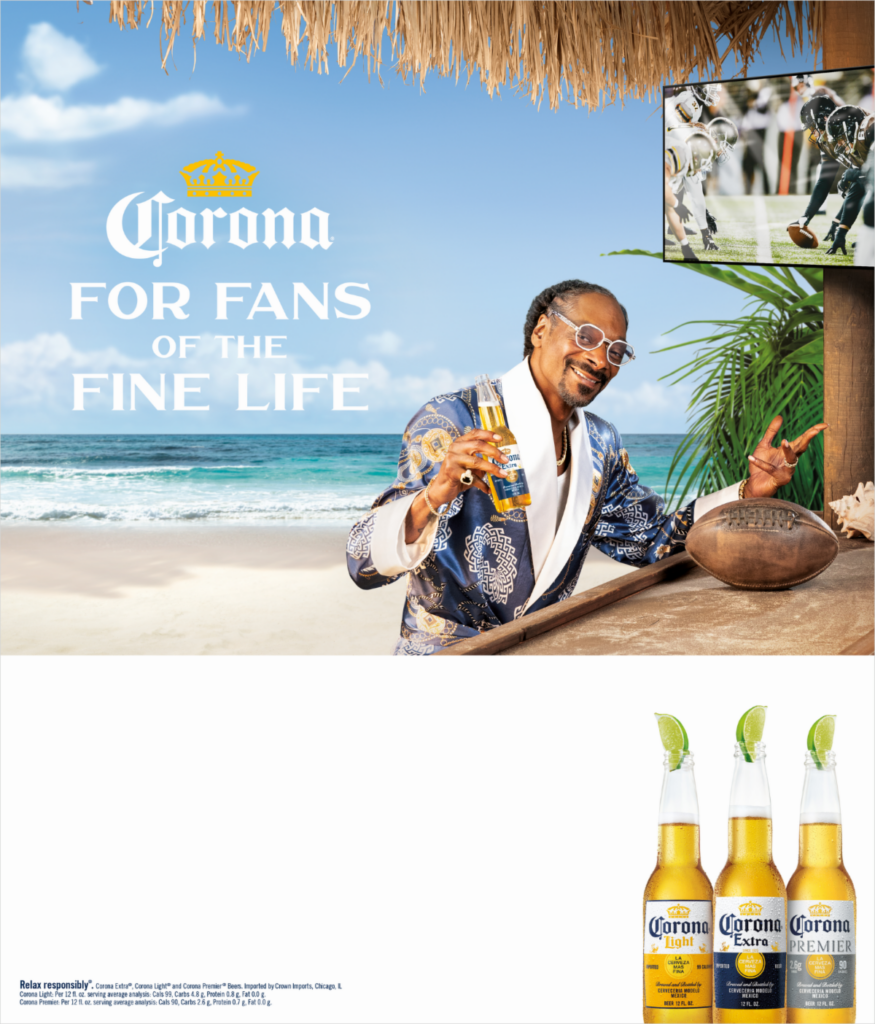 This fall, Corona Premier will get fans psyched for game day with fresh, new POS to remind fans that Premier is football's favorite light cerveza.
And from August 16th through October 31st, Snoop Dogg and Corona are going all in on football and helping consumers experience the Fine Life during every game day throughout the season. Corona will be providing fans the opportunity to optimize their game day experience by giving them the chance to score game day gear every week of the season via prizing bundles. Corona's here to help make this football season the very best yet with 360-degree marketing support including strong TV presence during NFL & college football games, and on and off-premise support tools to win at retail.
---
Guinness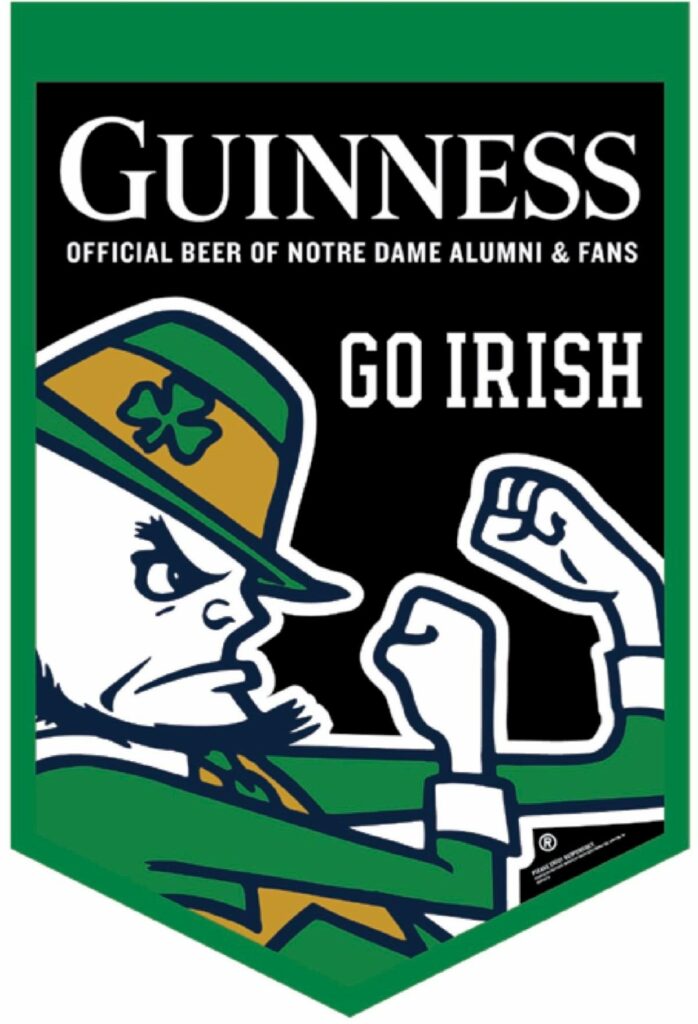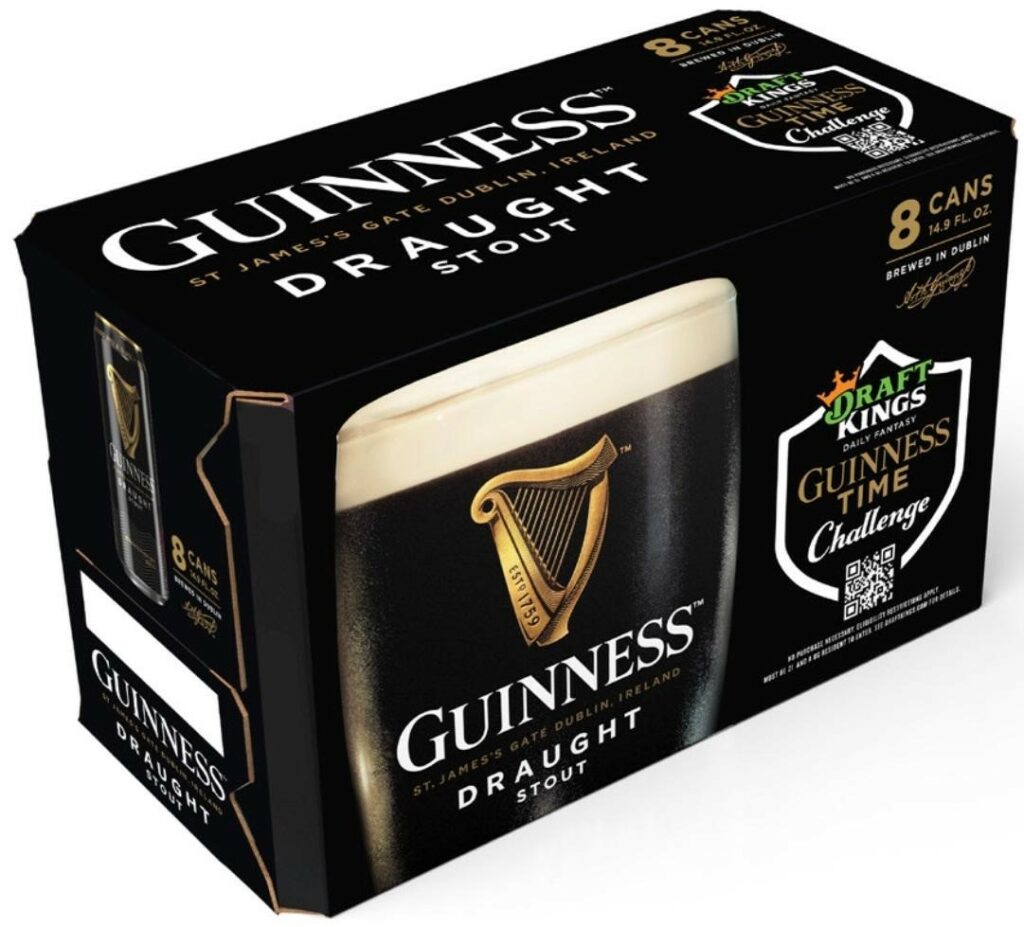 Guinness returns this year as the official beer of Notre Dame alumni and fans! The Guinness and Notre Dame partnership (which runs all football season long) keeps getting stronger and stronger; a partnership over 260 years in the making, with over 41 million avid Notre Dame fans!
Plus, new, limited-edition 8-packs of 14.9 oz. Guinness cans highlight the partnership between Guinness and DraftKings – the leader in interactive sports entertainment with over 2 million monthly unique players – and communicates the Guinness Time Daily Fantasy Challenge.
From September 8th through February 12th, Guinness and DraftKings will run a 22-week fantasy football consumer contest. That's 18 weeks of regular season, three weeks of playoffs and one week for the big game. Consumers will submit a weekly fantasy line-up on draftkings.com. Each week, a prize pool of $5k ($10k for big game week) will be split among winning consumers: $115,000 total.
---
Twisted Tea
This college football season, Twisted Tea will drive relevance and displays to earn share of mind with drinkers during football and tailgating season. Plus, Twisted Tea's TeaDrop ads will continue to show real Twisted Tea drinkers enjoying their favorite hard tea at football-centric occasions like tailgates, and remind customers they can enter to win their very own TeaDrop!
---
Truly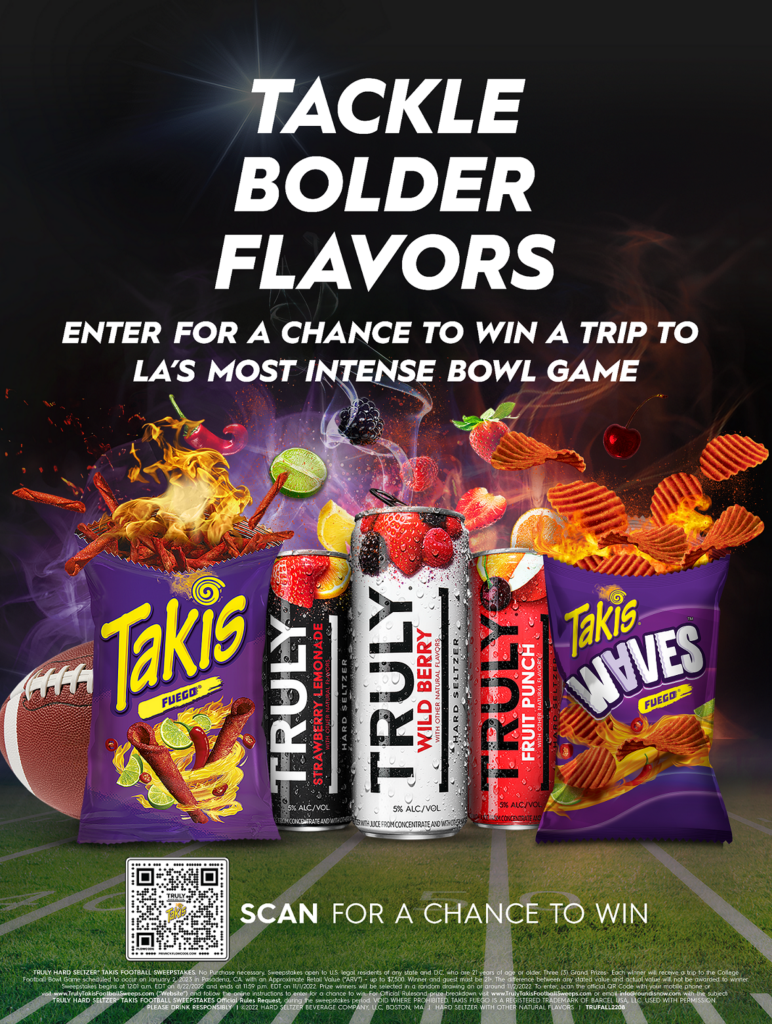 Truly is a leader with younger drinkers, flavor and innovation. This fall, the Truly x Takis partnership will include a suite of football-themed POS to boldly stand out at retail and drive incremental sales. The partnership will drive engagement and motivate drinkers to level up their "homegates" and tailgates this football season.
The program includes:
• A national partnership with the hottest snack brand
• A consumer sweeps for 3 grand prize trips to the Rose Bowl in Los Angeles
• Recipe pairings available at the Truly x Takis micro-site
• Media and social/digital support
---
Dos Equis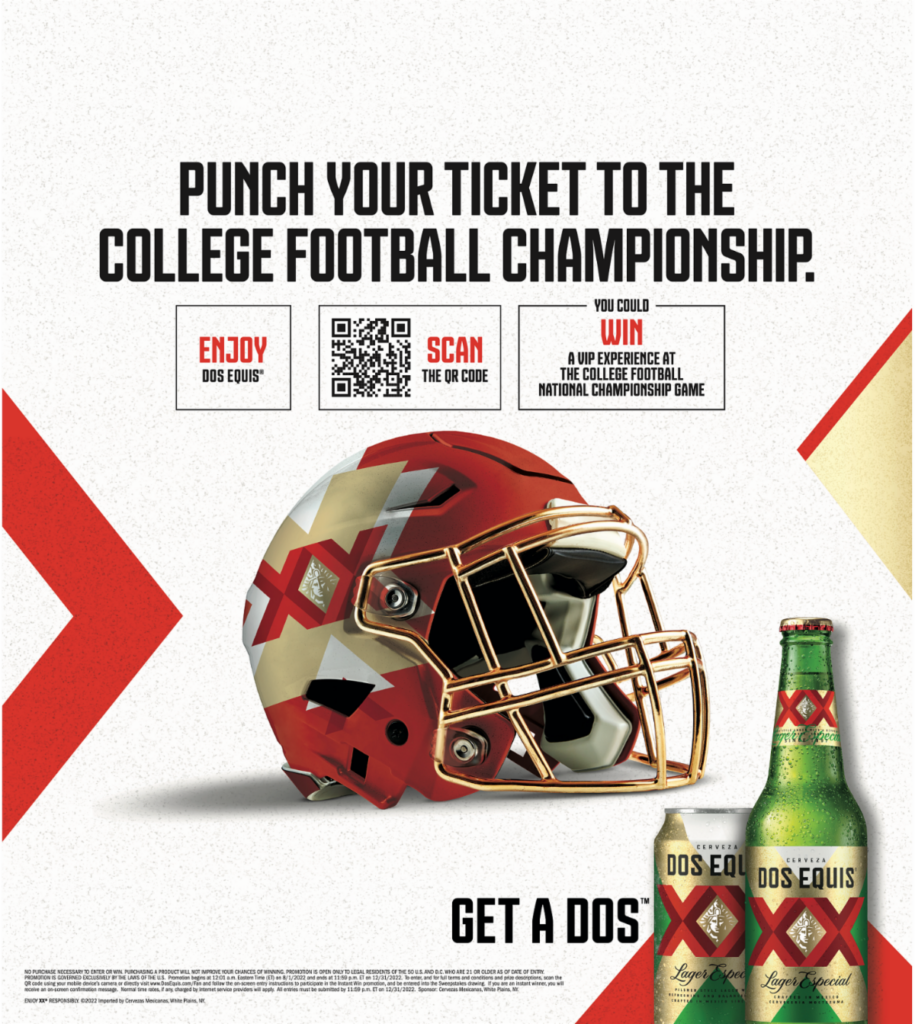 Dos Equis kicks off football season with even more reasons to cheer every week! Now partnered with many colleges, Dos Equis wants to help college football fans enjoy the game with their favorite beer! From August 1st through January 9th, consumers can enjoy Dos Equis and scan the QR code on themed POS or visit the official sweeps site for a chance to win a VIP experience at the College Football Playoff National Championship Game!
---
Labatt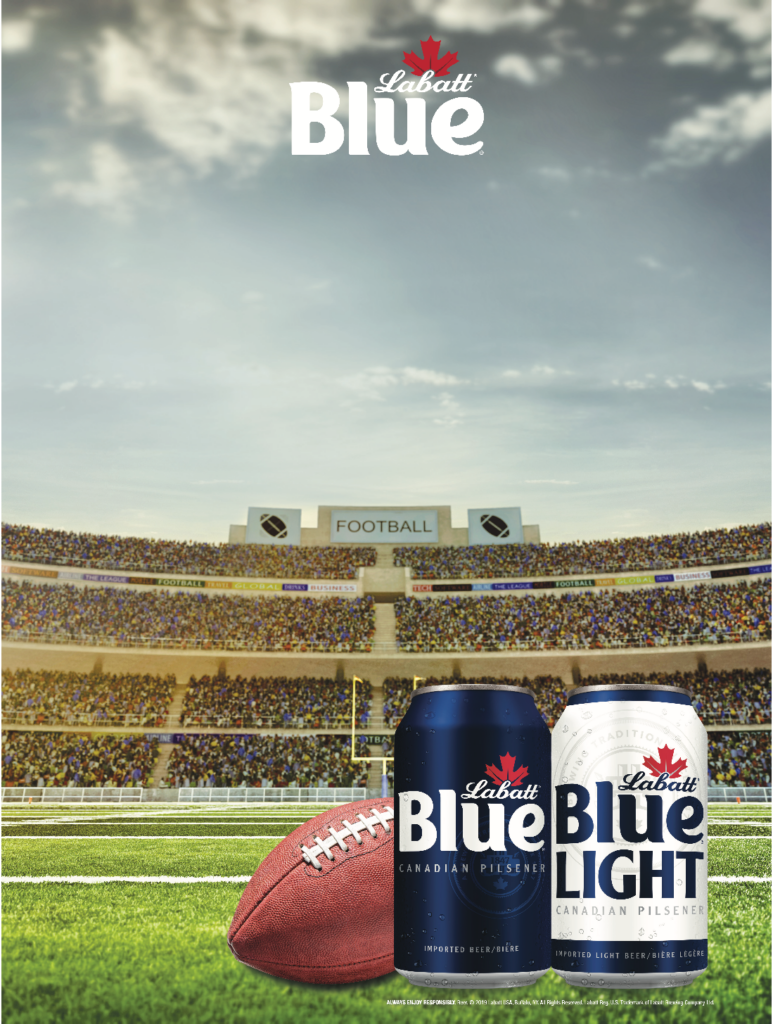 This fall, Labatt is making football season even more fun with a sweeps that gives fans a chance to win great prizes! Customers can enter to win prizes like a Labatt-branded stadium seat, a Labatt branded-mirror and a $500 gift card by scanning QR codes on themed POS or by visiting the sweeps website.
---
Yuengling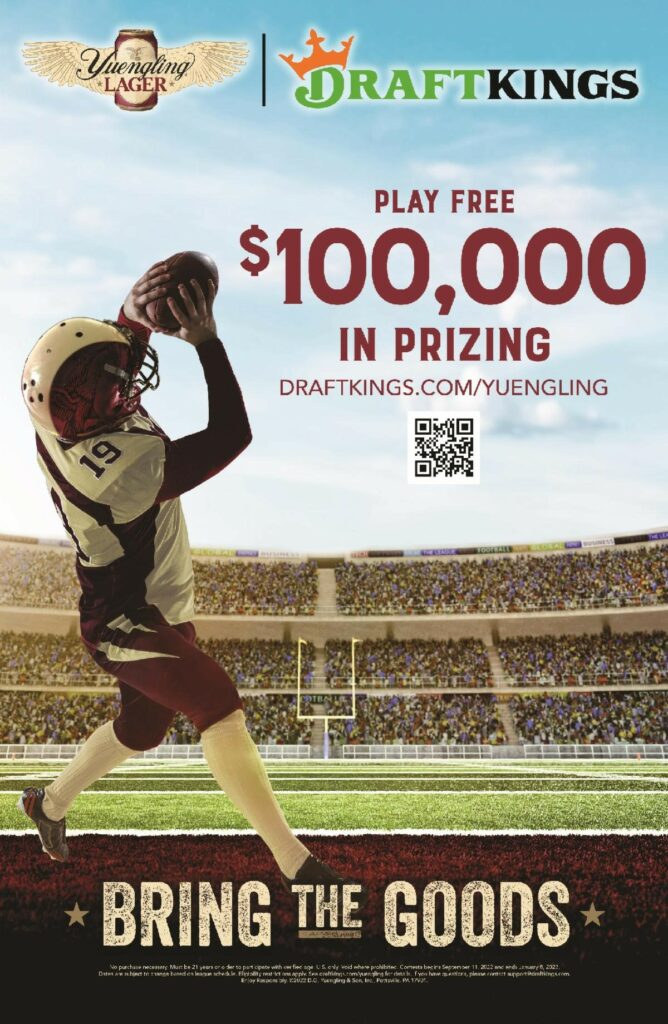 Yuengling & DraftKings are back with the Football Prediction Challenge! This football season will be bigger than ever, with fans heading out to college tailgate parties and meeting friends at local bars and restaurants for the kickoff of pro football season. And there's no better beer to accompany football traditions than Yuengling Traditional Lager. Yuengling is Bringing the Goods this season with weekly chances to win up to $100,000 with free-to-play weekly football predictions. This challenge gives fans a chance to get their skin in the game in a casual & fun way. POS for the on & off-premise features thematic signage and links to enter to win.
---
Flying Fish


Go Birds is back! This hazy, juicy pale ale evokes hints of citrus and mango, perfect for the professional ornithologist or casual birder alike. Keep your eyes to the skies and raise a can to our favorite birds!
ABV: 6%
Packages: 16 oz. cans (6/4) and 1/2 kegs