This summer, some of the hottest brands are offering consumers the chance to win big. Whether it's an exciting trip, tickets to a sought-after sporting event or a significant cash prize, these summer programs are hooking consumers up with chances to reap some sweet rewards!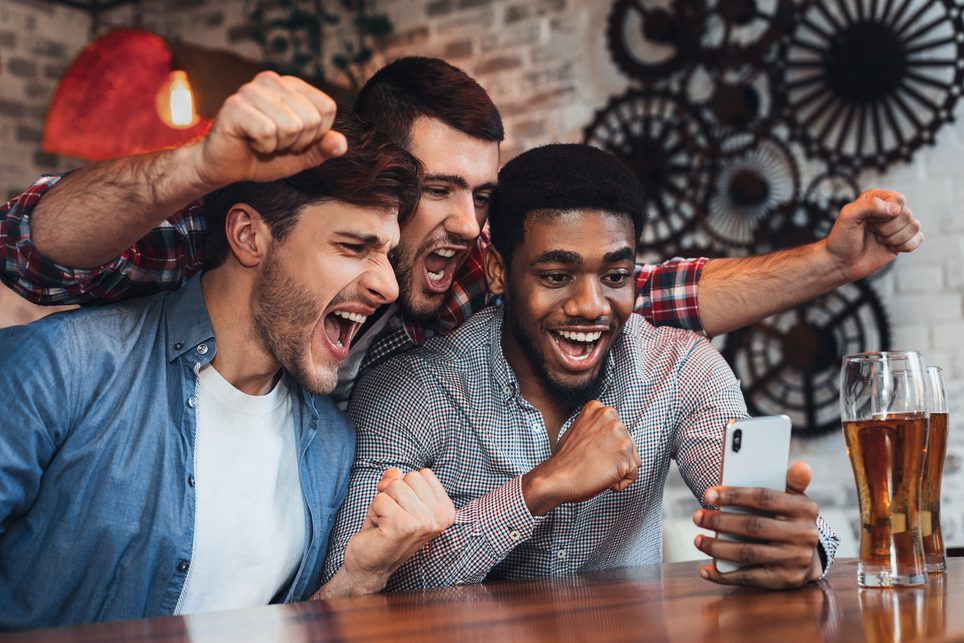 ---
Coors Light Keeps Fanxiety Chill in the Leagues Cup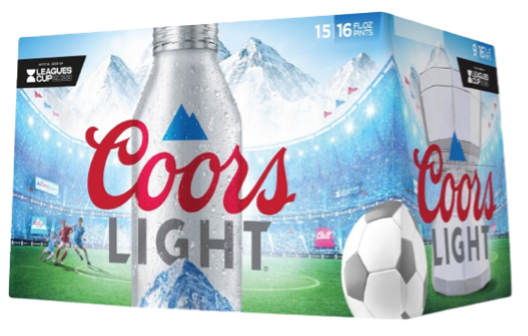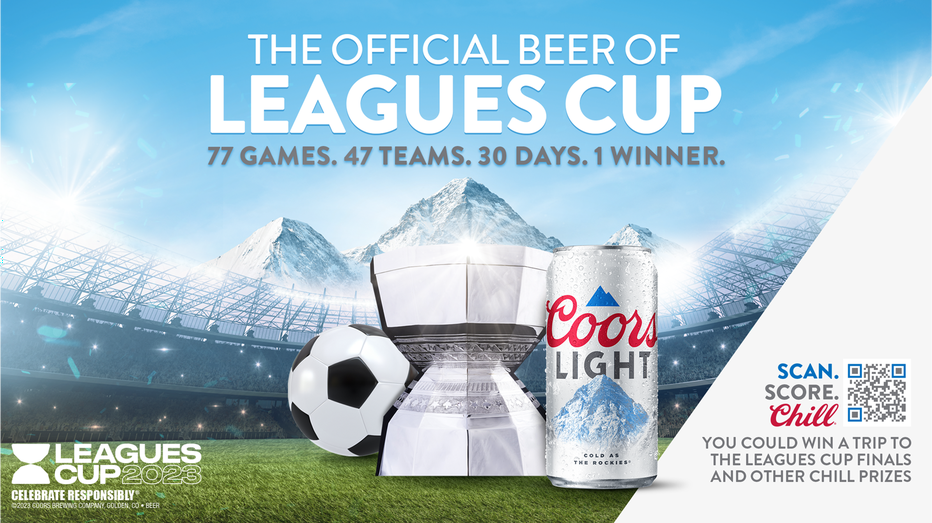 Coors Light has partnered with the Leagues Cup, a new annual competition between Major League Soccer and Liga MX, with POS, media, tools and thematic packaging on 9 and 15-pack 16 oz. aluminum pints, available through August. Fans can scan a QR code on POS or go to CoorsLightSoccer.com to enter a grand prize sweepstakes for a chance to win a trip to the Leagues Cup finals. A winner will be selected on July 18th.
---
Be Ready for Brighter with Blue Moon & Blenders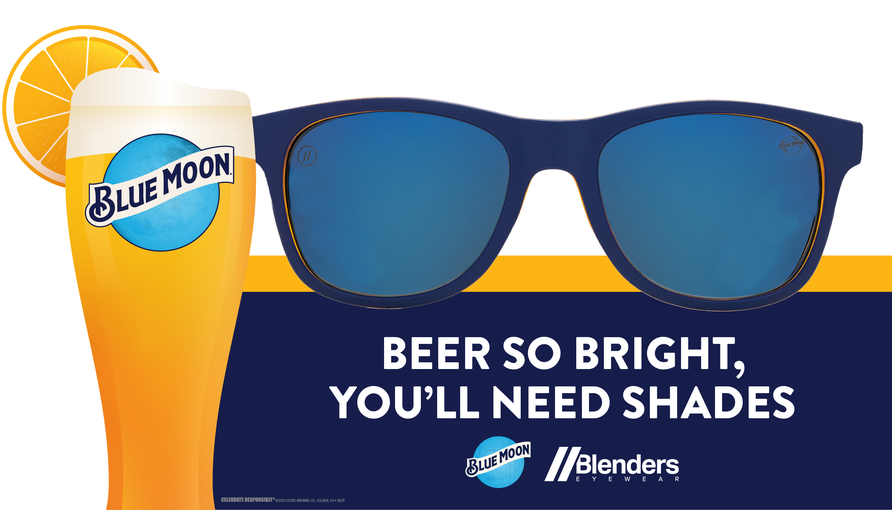 From cookouts to ballgames, Blue Moon makes everything brighter. And to prove it, Blue Moon has partnered with Blenders Eyewear to give consumers a chance to win limited-edition Blue Moon sunglasses via QR code scan. These special sun-specs are high quality, high style and provide some much-needed shade with all the brightness Blue Moon occasions bring to drinkers' lives.
---
Claim Your Ticket to Summer with Corona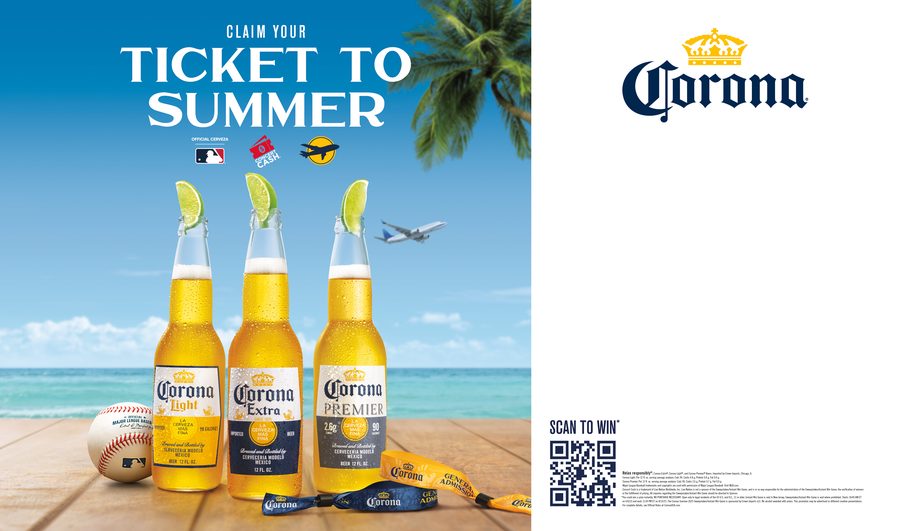 Now through August 15th, Corona is bringing drinkers closer to everything that is great about summer – concerts, ballgames and travel. Any time consumers pick up Corona, they could be picking up their ticket to the Fine Life – and the best times summer has to offer. With partners like MLB and Live Nation Concert Cash, along with unique weekend getaway offers, Corona will amplify these three key pillars of summer experiences and give away tickets all summer long!
---
Corona Premier is Giving Consumers a Chance to Win a Premier Break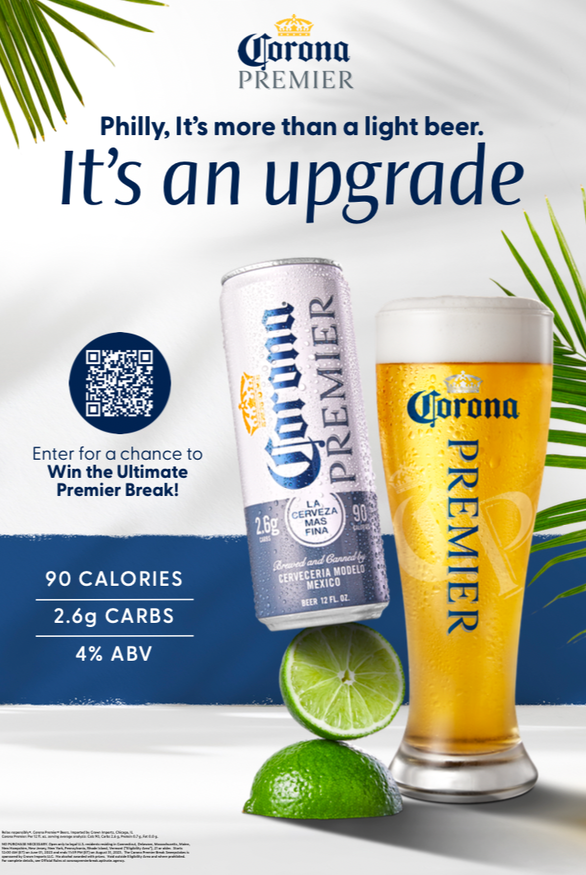 This summer, consumers have a chance to win their ideal "Premier Break" by visiting a microsite and playing a Premier game of trivia. To get to the microsite, they will scan the QR code on themed POS. Once on the site, there will be 3 education-based questions for them to answer before being entered into a grand prize sweepstakes. After entering, they will see the all-new Corona Premier TV spots further driving light beer messaging. Depending on their interests, consumers will have the chance to win prizes based on their lifestyle, with it all tying back to education on Premier. The grand prize options include: A 90 minute spa service, a 90 inch TV, a 90 hour adventure or a 90 minute personal training session. As an instant win for participation, consumers will receive their choice of a $10 Uber gift card or a premium CP water bottle. Koozies & keychains will also be available.
---
Go Off the Beaten Path with Pacifico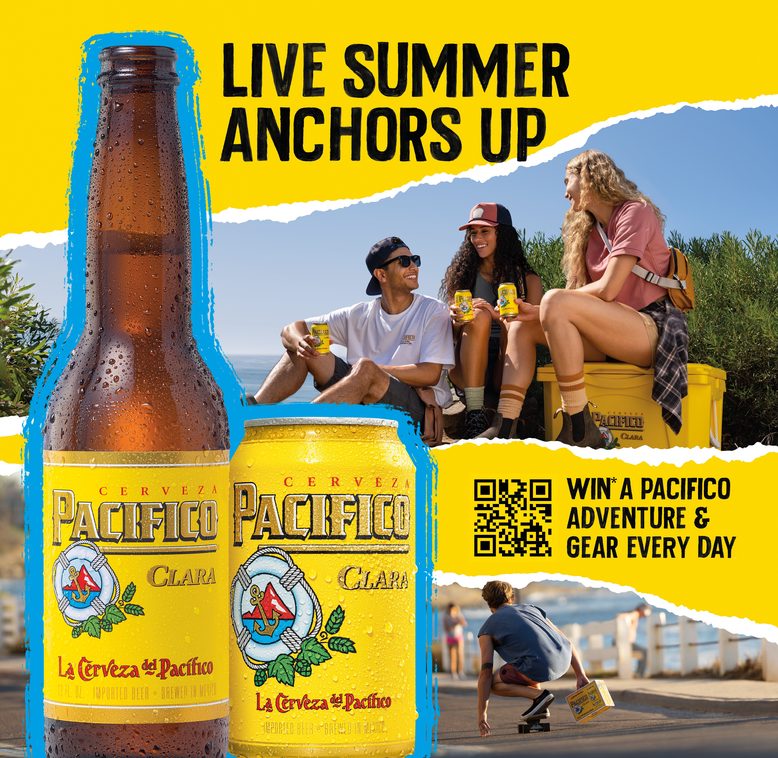 Pacifico is encouraging consumers to live summer Anchors Up, and empowering adventurers to spend their summer off the beaten path. With big name partners like Airbnb Experiences, Quicksilver and more, Pacifico is giving drinkers the chance to experience bucket list worthy adventures. Now through August 31st, each week Pacifico will announce a new theme such as surfing, kayaking or biking and give consumers daily chances to win everything they need to take on a new activity and get outdoors.
---
Celebrate Summer with Grupo Firme y Victoria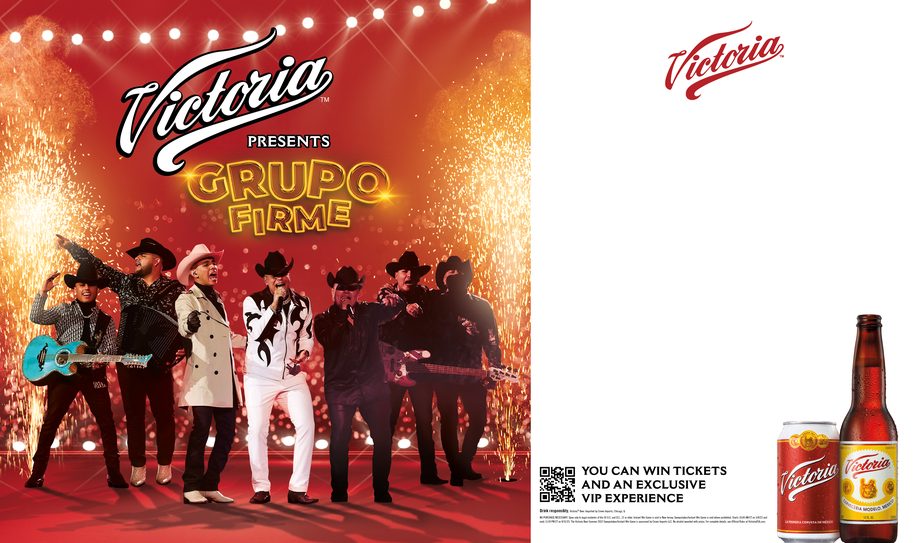 Victoria is hitting hard on consumers' passion for music by presenting an all-new partnership with Grupo Firme! Now through August 15th, fans can enter for a chance to win tickets, a meet-and-greet or a VIP experience. Instant winners will receive custom Victoria x Grupo Firme merch, while Victoria will send one lucky grand prize winner and three friends to a one-of-a-kind experience including travel, custom merch, VIP seating and a private sound check with Grupo Firme.
---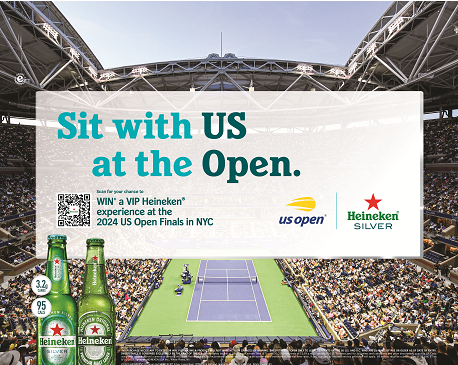 Heineken is bringing the coveted U.S. Open to consumers and tennis fans alike through a national sweepstakes highlighting Heineken Silver, with a chance to get in on the action through a flyaway trip and VIP experience awarded to one lucky winner – now through 8/31.
---
Instant Summer Fun with Dos Equis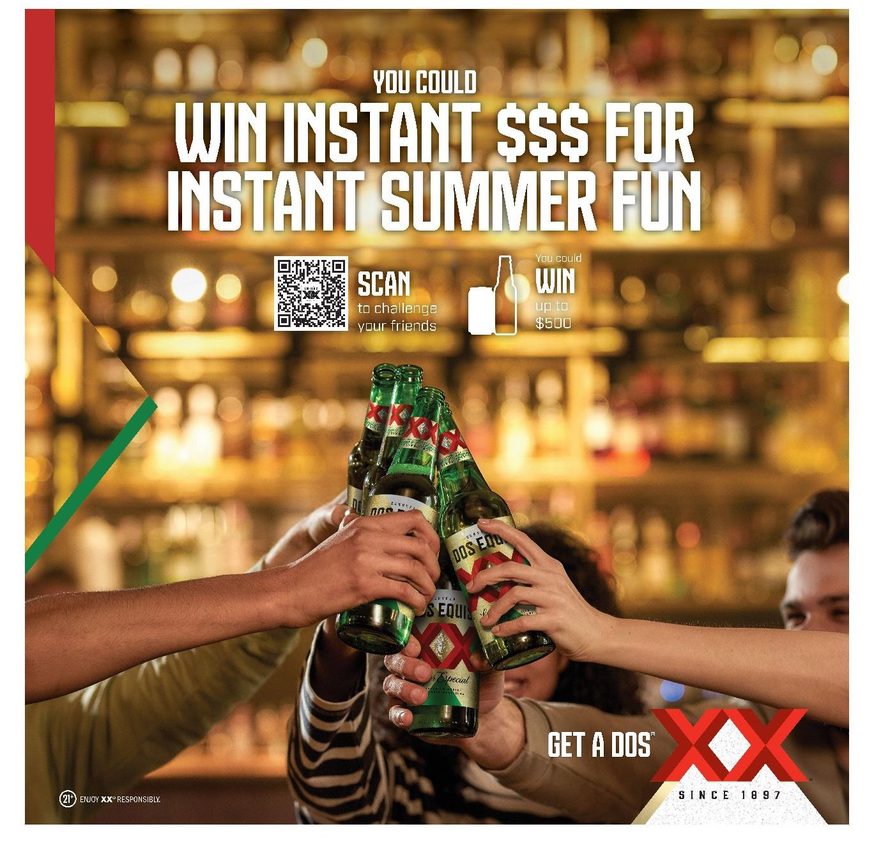 Dos Equis is driving on-premise consumers to engage in challenges & prompts to help drinkers seize the summer with friends. Through a QR code scan, consumers will engage with the challenges and lucky winners will be instantly rewarded with cash prizes ranging from $10 – $500. $1,000 will be given away every week, now through September 4th.
---
Bring the Right Summer Vibes with the Dos-pack Cooler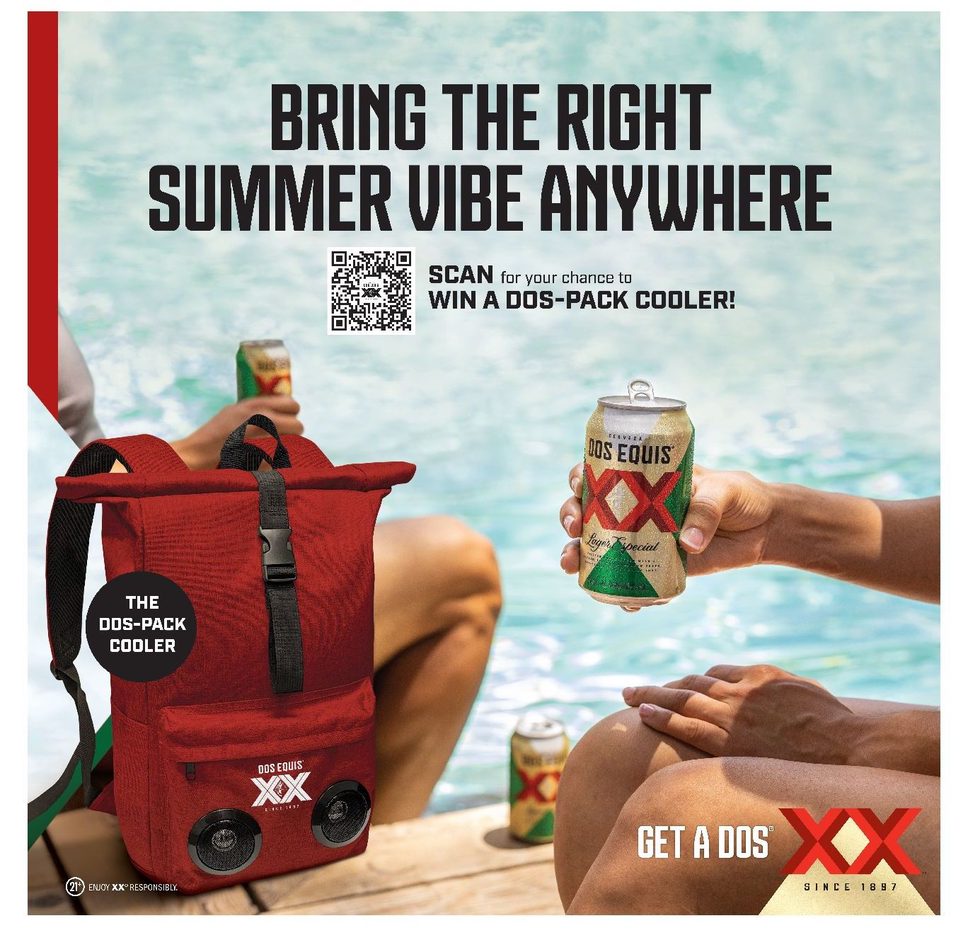 Half backpack, half cooler and equipped with a Bluetooth speaker, the Dos-pack Cooler is all consumers need to keep the good times going all summer long. Now through September 4th, consumers can scan the QR code on themed POS for a chance to win. 1,500 lucky winners (100 weekly) will be rewarded with their very own Dos-pack Cooler.
---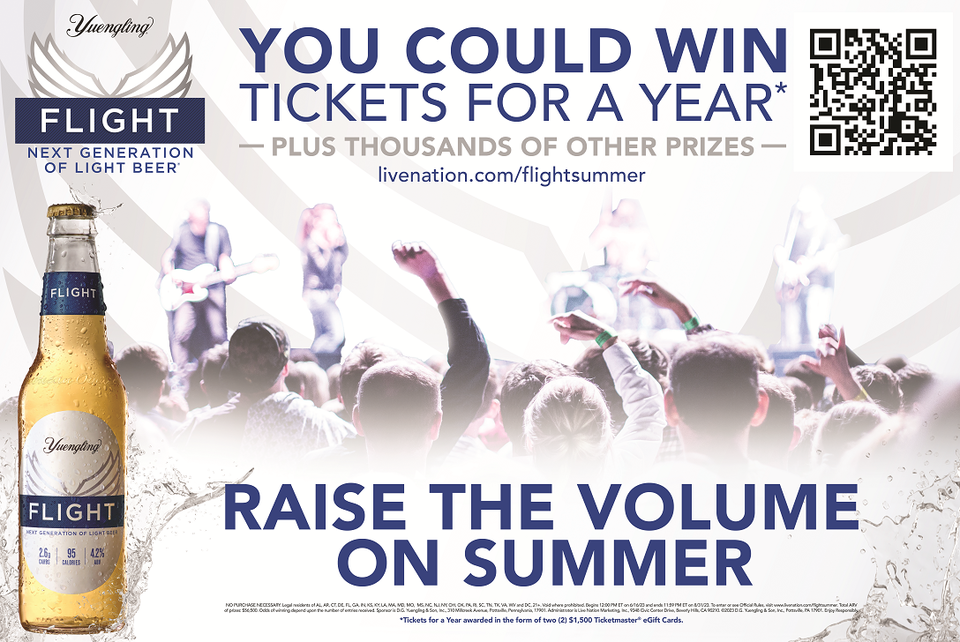 FLIGHT by Yuengling is giving away over $50,000 in Live Nation tickets and prizes this summer! FLIGHT POS features QR codes for shoppers to scan to enter for a chance to win tickets for a year or a concert getaway with airfare and accommodations, plus 5,000 lucky winners will receive instant ticket cash.
---
Mike's Freeze Is Helping to Cool Summer Down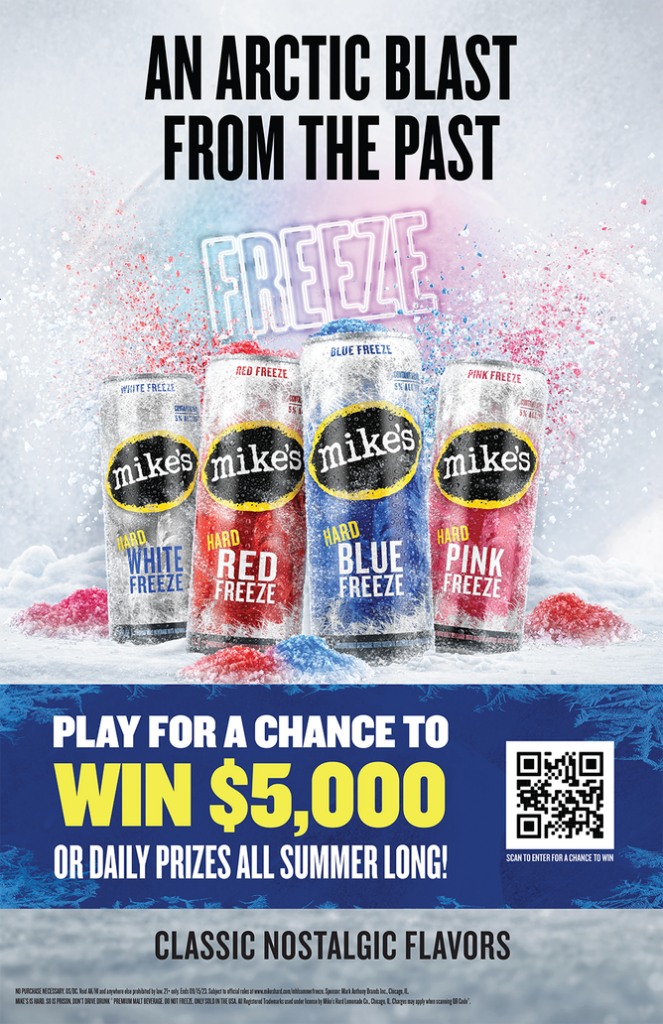 Mike's Freeze is offering one lucky consumer a chance to win $5,000! But that's not all… daily prizes will be given out all summer long. Now through 9/15, consumers can scan a QR code on themed POS, which will take them to a "scratch-off screen" to reveal what they have won!
---
Cayman Jack is Giving Away a Rainforest River Cruise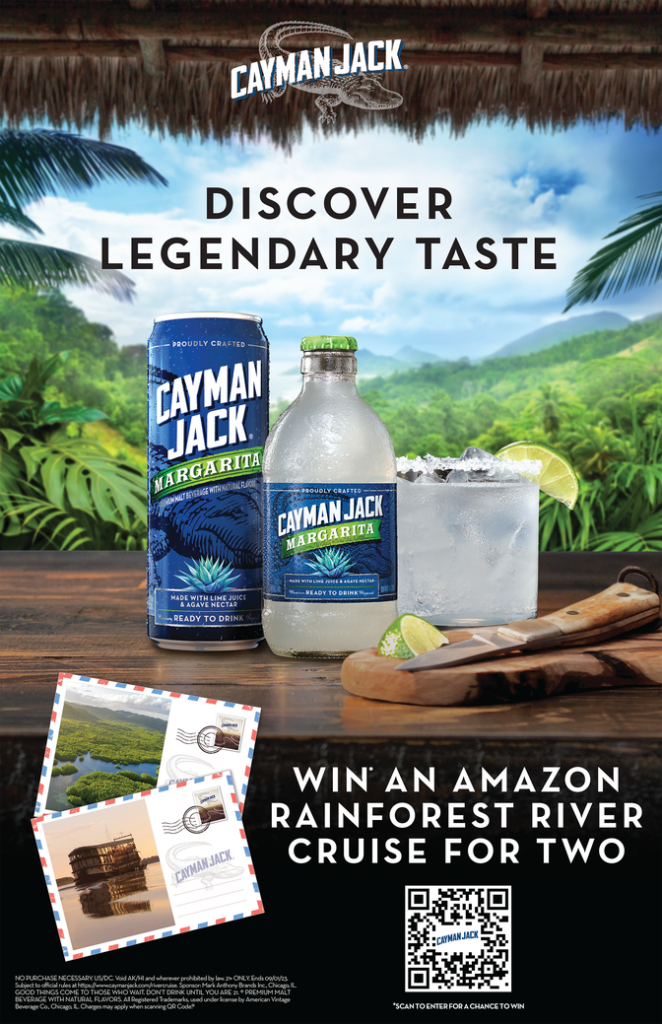 This summer, one lucky winner will receive an Amazon rainforest river cruise for them and a guest, courtesy of Cayman Jack! In addition to the 11-day cruise, the grand prize includes airfare and accommodations to experience one of the great natural wonders of the world. Consumers can enter to win, via QR code scan on themed POS, now through September 1st.
---
The Moose is Loose Again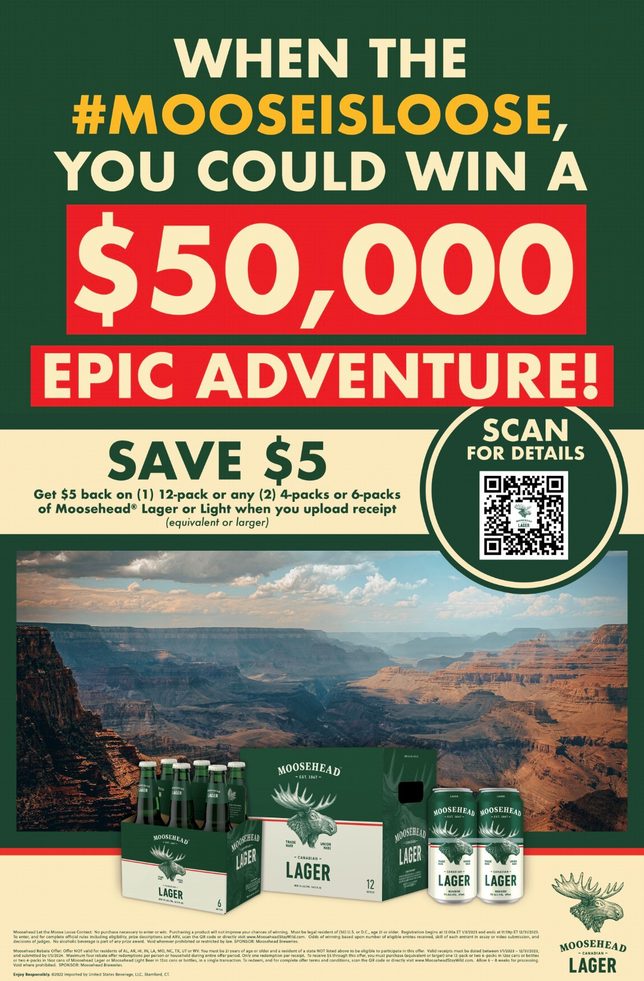 Through the Moose is Loose sweeps, consumers have the chance to win a $50,000 epic adventure from their favorite premium Canadian lager. To enter to win, fans will scan the QR code found on Moosehead displays and signage and upload a video that shows how they let the Moose Loose and why they deserve to win this epic adventure!
---
Cheers to Summer with HOP WTR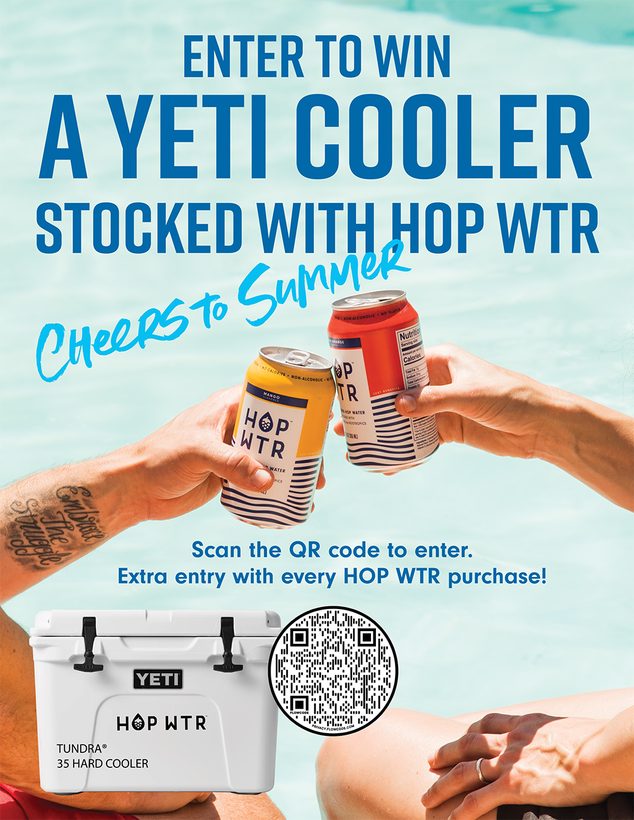 In-store, HOP WTR is rolling out its biggest ever retail consumer promotion with a YETI cooler summer giveaway and national display program featuring all new summer-themed POS and signage. Now through the end of August, consumers can enter to win a HOP WTR-branded YETI cooler stocked with HOP WTR, by scanning the QR code on themed POS. And as an added bonus, they'll get an extra entry with every HOP WTR purchased!
---
Paulaner Celebrates Summer with a Message in a Can Game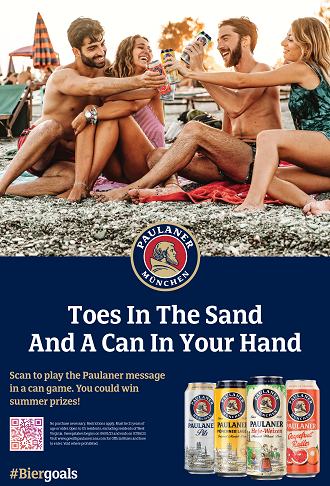 Now through July 26th, consumers can check out Paulaner's Message in a Can game via QR code scan on themed POS or by heading to GoWithPaulanerCans.com, where they will choose the correct Paulaner can and have a chance to win cool summer prizes, including an inflatable paddleboard!
---
Salud to Modelo Summer Collabs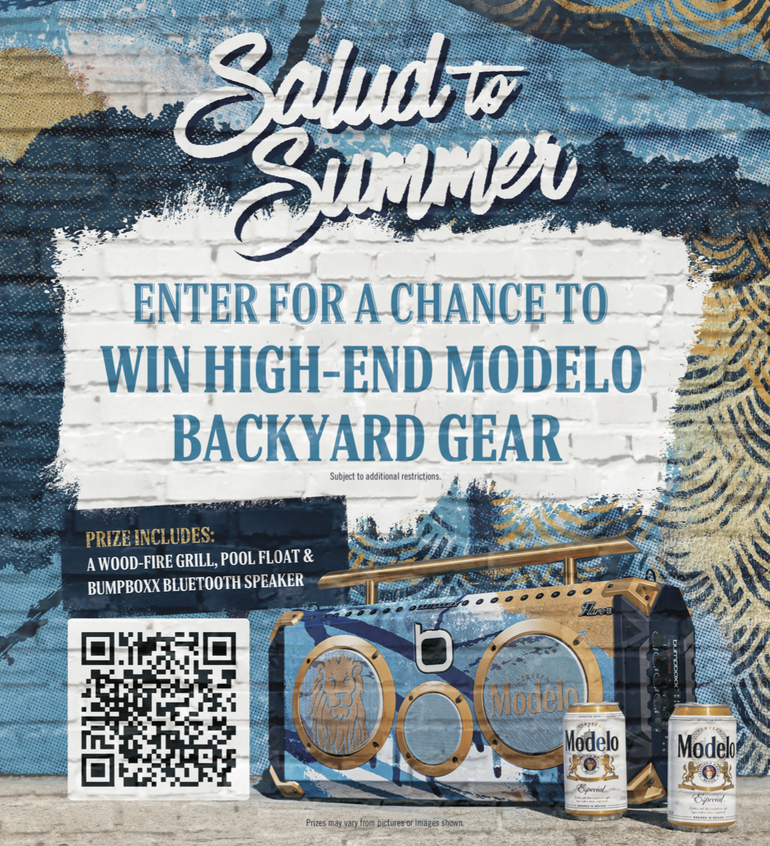 From May 6th through August 15th, Modelo will continue to partner with the hottest brands to unlock exclusive collaborations every week, encouraging consumers to celebrate summer. Partners include Bumpboxx, Traeger Grill and Phat Scooter. These are all available for consumers to win!