Ranch water seltzer, inspired by the beloved Texan cocktail, is capturing the hearts – and tastebuds – of drinkers across the country. Ranch water sits at the intersection of hot industry trends like tequila flavor and wellness. And because the recipe is so simple, RTD ranch raters are able to deliver an authentic experience with the convenience of a canned cocktail. Need more reasons to stock up on these tasty RTDs? Read on and check out our Heady Times article, Ranch Water – It's Not Just for Cowboys Anymore!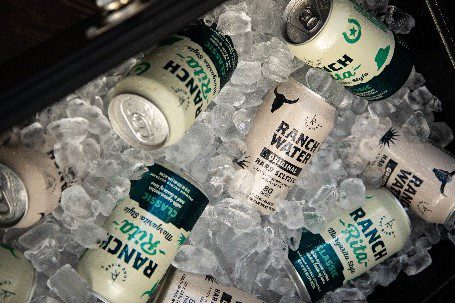 ---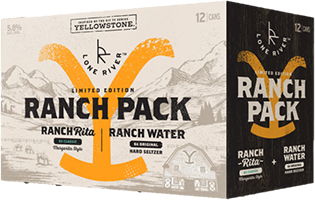 Introducing a powerhouse partnership between Lone River & Paramount's hit show, Yellowstone. For the Yellowstone fanatic, the one who can't get the Dutton family out of their heads, this limited-time pack will be perfect for every Sunday viewing. Included in this 2/12 can mix are: Ranch Water Original and Ranch Rita Classic.
---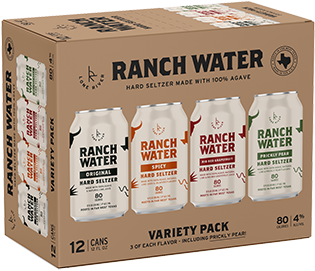 Lone River's Ranch Water Variety 12-pack features the brewery's core flavors: Original Ranch Water, a mix of tequila, lime juice and soda water; Rio Red Grapefruit, ranch water with a squeeze of Rio Red grapefruit juice; Spicy, ranch water with a Texas-sized kick of jalapeño and exclusive to the variety pack – Prickly Pear, inspired by the prickly pear cactus fruit found in the high desert of Far West Texas.
---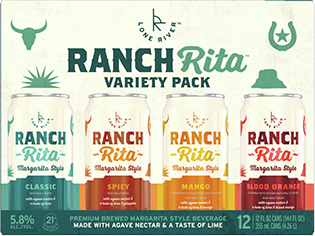 Lone River Ranch Rita, a deliciously light, premium-brewed, margarita-style beverage made with real lime juice and agave nectar, is now available in a 12 oz. can 12-pack variety! The mix includes four delicious margarita flavors, all at 5% ABV: Classic, Spicy, Mango and Blood Orange.
---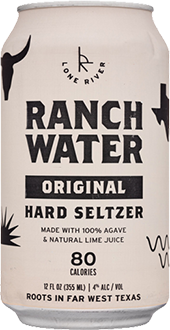 Original Ranch Water Hard Seltzer, made with 100% organic agave and natural lime juice, is inspired by the ranch water cocktail – a mix of tequila, lime juice and soda water. The ranch water cocktail is a West Texas staple that has grown in popularity over recent years and now appears in bars across the nation.
---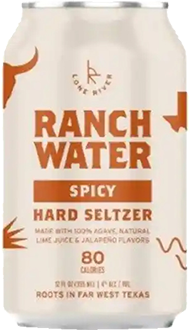 Ranch Water with a Texas kick, this spicy hard seltzer is made with 100% organic agave, natural lime juice and jalapeño flavors.
---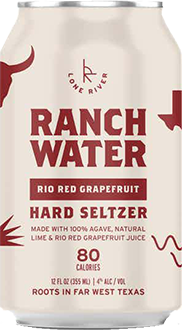 Ranch Water Hard Seltzer with a Texas-sized squeeze of Rio Red grapefruit juice, this one is made with 100% organic agave, natural lime and Rio Red grapefruit (the state fruit of Texas) juice.
---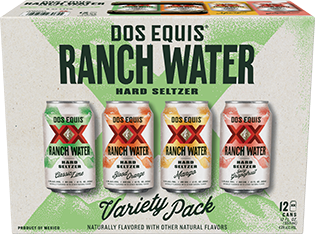 Dos Equis is doubling down on flavor with the refreshing taste of their new Ranch Water Hard Seltzer. Consumers get even more of the tastes they love with the highly sought-after Dos Equis Ranch Water Hard Seltzer 2/12 can Variety Pack. The wide range of unique flavors included in the mix are: Classic Lime, Blood Orange, Mango and Spicy Grapefruit.
---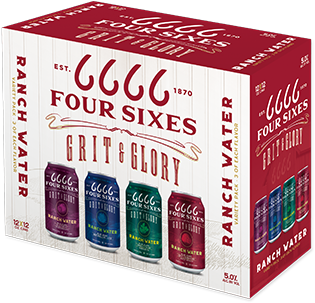 The Four Sixes Grit & Glory 2/12 can Ranch Water Variety Pack includes four ranch water flavors that are distinctly Texas influenced and cater to the essence of the land: Blue Agave Natural Lime Juice, Blue Agave Spicy Habanero Juicy Mango, Blue Agave Prickly Pear Margarita and Blue Agave Blackberry Pomegranate.
---
Lone River Partners with Country Music Star Miranda Lambert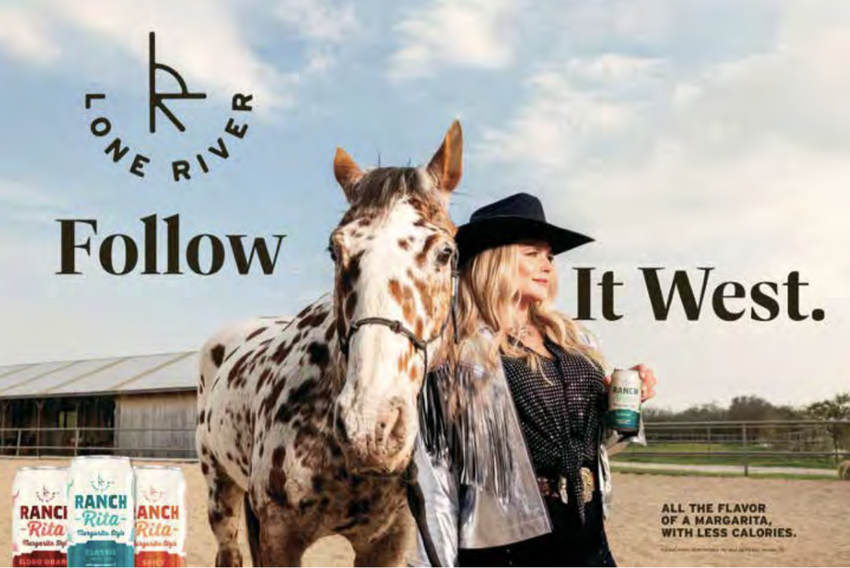 Lone River is proud to announce a multi-year partnership with the queen of modern country, Miranda Lambert. The multimedia campaign fittingly highlights the entrepreneurial "do-it-your-own-way" ethos on which Lone River founder Katie Beal Brown and Lambert both got their humble starts, cutting their teeth as trailblazing Texas women. This partnership honors the rich tradition of the West with the spirit of modern country.
Katie Beal Brown says, "Miranda Lambert is the kind of person that makes me proud to be a Texan and I am so honored to have her as a partner on this journey as we continue to grow Lone River. She is the embodiment of the trailblazing spirit that built our business, and it is a dream to have the opportunity to see our brand through her eyes."
---

Lone River continues to cement its place in modern western culture. The # 1 selling ranch water in the U.S. joined forces with multi-platinum star and Yellowstone cast member Lainey Wilson, to host a Texas-sized celebration of women trailblazers and entrepreneurs in Frisco, Texas.
---
Customer Sweeps
Consumers can enter for a chance to attend a special Yellowstone dinner & private performance with Lainey Wilson and other prizes courtesy of Lone River Ranch Water!