For Many Consumers, Holiday 2022 is All About Indulging "Mindfully."
The holidays are the most wonderful time of the year, and they should also be the most profitable. But as consumers change, so do their celebrations. More people are choosing to socialize without alcohol, or to extend a drinking occasion by switching to high-quality, non-alcoholic beverages that have grown-up appeal. By offering your guests a "mindful" selection of the best non-alcoholic beverages – along with traditional libations – you will discover that less alcohol doesn't have to mean less profit. Hallelujah!
NA for All
"It used to be an afterthought… something you realized you had to have for that unfortunate guest, the designated driver. That's how we used to think about NAs," began Fred Gross, VP of Sales and Marketing for Origlio Beverage. "As the holidays got closer, we would remind the sales team that we carried Coors Edge, Kaliber and Buckler. It was the responsible thing to do. It still is, but now the NA conversation is a lot more fun. People are drinking NAs because they want to. They like the taste. More than anything else, it has become a conversation about flavor."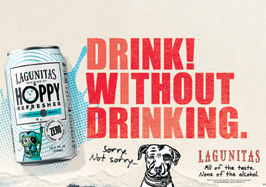 It's totally ironic. The biggest news in beverage alcohol, a category with growth that is considered stagnant, is about the success of nonalcoholic beverages. Some call it a cultural shift. Others say it's a "buzzless boom." Whatever it is, the numbers are impressive. NielsenIQ just reported that since 2019, the sales of non-alc beer, wine and spirits doubled. And a spokesperson for NielsenIQ commented that the category is growing "despite slowing alcohol trends." Powerhouses like Heineken, Sam Adams and Lagunitas are among the top five best-selling brands in the non-alc space according to data published in September by Craft Business Daily. Speaking of flavor, Sam Adams Just the Haze recently won Gold at the 2022 Great American Beer Festival in the non-alcohol beer category!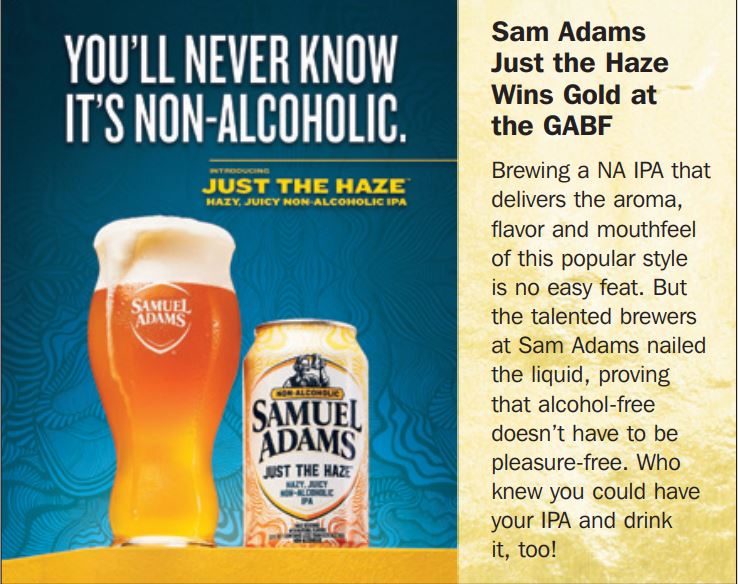 There's even an entirely new segment of NA beverage that's been gaining steam in the last few years: hop waters. Lagunitas Hoppy Refresher was the pioneer in the space (and remains the top player with the best name recognition), and newer brands like Hop Splash from Sierra Nevada and HOP WTR take inspiration from non-alcoholic seltzer and craft beer to provide consumers with refreshing NA options.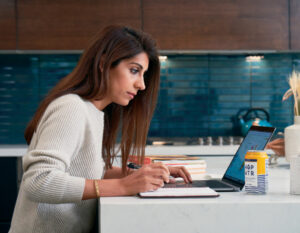 "We really wanted to pay homage to the West Coast IPAs we loved," HOP WTR co-founder Jordan Bass told the Wall Street Journal. HOP WTR's flavors (Classic, Blood Orange, Lime and Mango) are brewed with a blend of Citra, Amarillo, Mosaic and Azacca hops and a seltzer water base to capture the hoppy aromas and flavors IPA-lovers crave, just with zero alcohol, sugar or calories. HOP WTR also contains adaptogens and nootropics – two large ingredient groups mostly derived from herbs that support brain health, elevate mood and reduce stress – BFY benefits that consumers love.
"We're seeing the 'functional' category grow rapidly," Bass told BBD. "Consumers are busy, looking for more out of everything… so when you can combine multiple benefits – flavor with function – that's delivering on what consumers are looking for."
Experts suggest that the non-alc category could grow to a double-digit share of beer over time, mostly via incremental sales. That's because most people who purchase NAs continue to consume beer. These "cross-buying shoppers" tend to spend more than consumers who only buy alcoholic beverages. They simply enjoy NAs during different occasions. For example, your customers might enjoy a non-alcoholic BrewDog Hazy AF over lunch at the office or reach for a can of Sierra Nevada Hop Splash instead of a morning tea or coffee.
"It's not just a beer replacement," Hop Splash brand director Kyle Ingram told Beer Business Daily earlier this year. "You can drink it in the morning, you can have one over lunch… or post-workout… occasions where it wouldn't really be appropriate to grab a beer."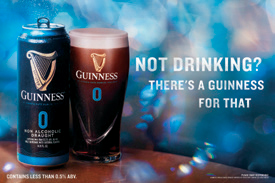 Consumers also use non-alcs to extend the drinking occasion. By mixing in a few NAs, they are less likely to overindulge. Picture a sports fan pulling a Sam Adams Just the Haze from the cooler instead of another Wicked Hazy, or a co-worker sipping on a Lagunitas IPNA after enjoying a glass of Chimay Grande Reserve at the annual holiday party. And for customers who prefer to "moderate" with a darker brew, well, there's a Guinness for that! Guinness 0 Non Alcoholic Draught delivers the dark, ruby-red color and creamy head of regular Guinness Draught. This amazing non-alcoholic stout has all those chocolate, coffee and bittersweet roasted flavors Guinness is so famous for.
Holiday celebrations by definition are a time to indulge, but there is no denying that we have entered an era when revelers, especially younger LDA consumers and those between the ages of 45 and 54, want non-alc options, giving them the freedom to celebrate mindfully and moderately on their own terms. That's why this season, it pays (literally) to have NAs in the cooler, on the shelf and behind the bar.
---
A Sparkling Future for Hop Waters
Combining the citrus, pine and tropical flavors of hops with the refreshment and low-calorie count of sparkling water, hop waters are taking the non-alc category by storm. The segment is up 52% vs. 2021, and the category is now the number 4-ranked growth style in craft, behind hazy Imperial IPAs, Imperial IPAs and hazy pale ales.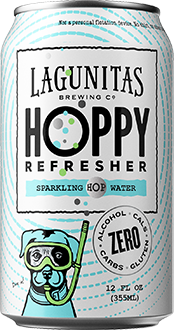 The top player in the hop water space with nearly 78% market share, Hoppy Refresher is now available in 12 oz. cans featuring fresh new branding.
HOP WTR was created so that no one has to choose between having fun or missing out – it has all the hop flavor drinkers crave, with none of the sugar, calories or alcohol.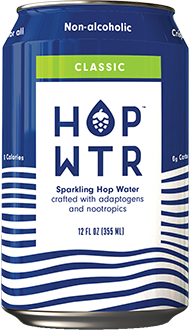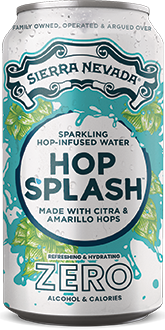 The first non-alcoholic product ever from hop experts Sierra Nevada, Hop Splash is a new sparkling water infused with Citra and Amarillo hops for refreshing notes of peach, mango and grapefruit. Hop Splash has zero alcohol, zero calories and maximum hop flavor.