Athletic makes award-winning beers that just happen to be free of alcohol… proving that the term "non-alcoholic craft beer" is not an oxymoron. The brewery's great-tasting products are now available through Origlio Beverage. And we couldn't be more excited.
When the Brewers Association released their annual rankings of the top 50 craft breweries for 2022, the names were familiar: D.G. Yuengling & Son, Boston Beer and Sierra Nevada remained unchanged. But a little bit further down the list was the name of a comparatively new company and certainly not one that made products classified as craft beers.
The 13th largest craft brewery in the United States was now Connecticut's Athletic Brewing Company, a pioneering endeavor devoted exclusively to non-alcoholic craft beer. Athletic's success is not only unprecedented, it confirms that consumer interest in exceptional, non-alcoholic beverages is here to stay. Origlio Beverage is proud to add their superior products to our portfolio of fine brands.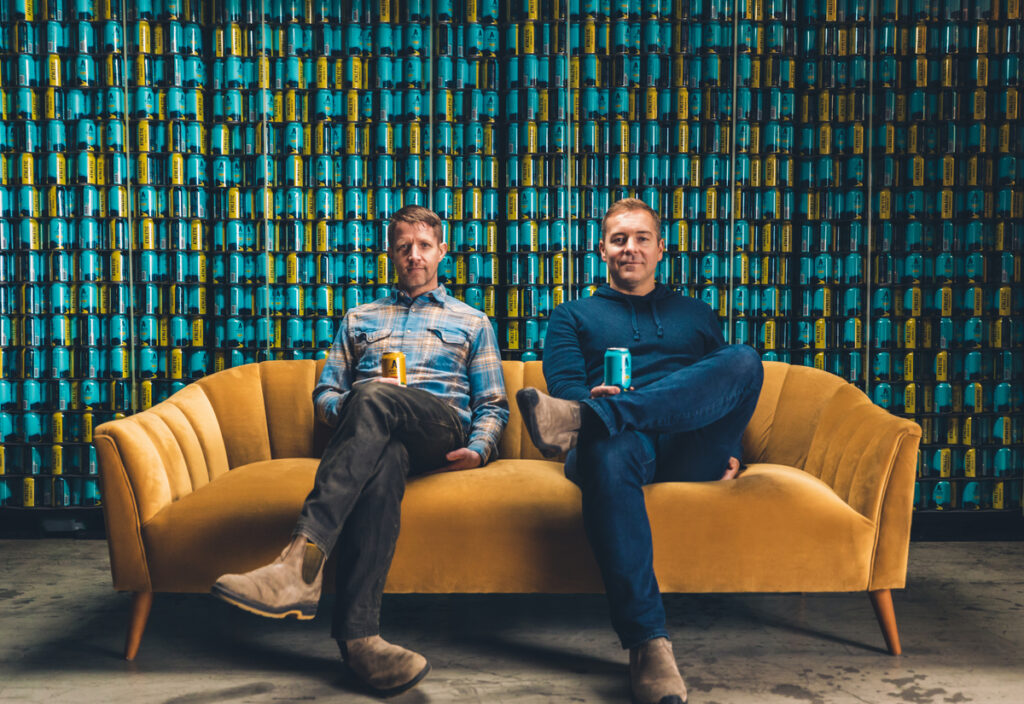 A Segment on the Rise
This past July 23rd, Beer Business Daily, quoting from Bump Williams Consulting's monthly newsletter, stated that as the craft beer segment struggles to post modest gains, Athletic's gains are difficult to overlook: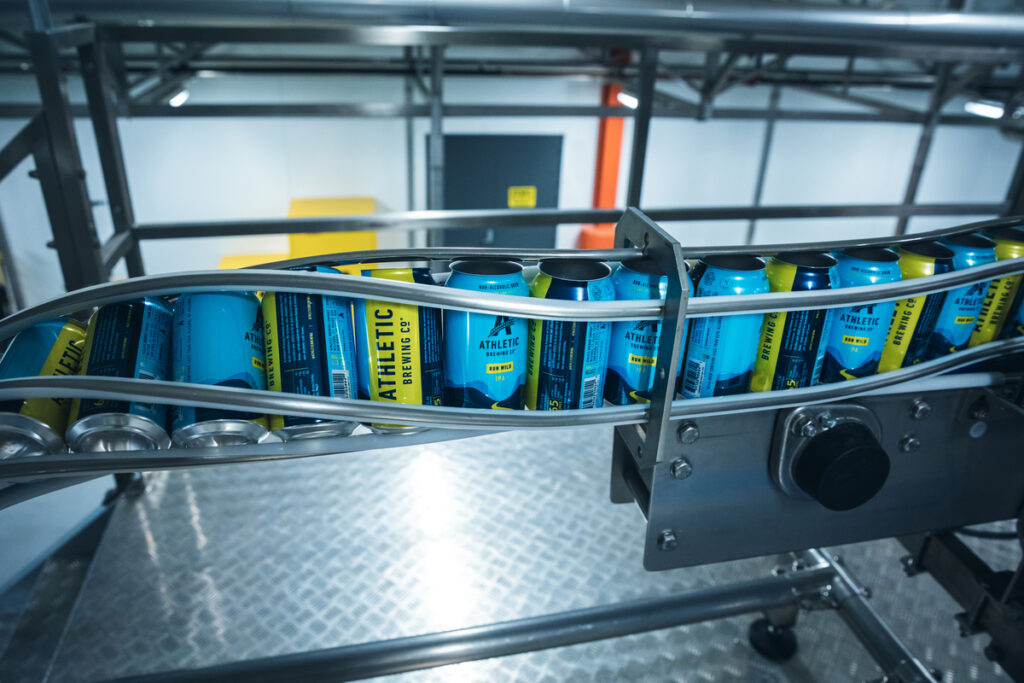 "The company ranks as the no. 2 craft brand family in dollars added over the year, having tacked on a little over $17 million in sales YTD. And, perhaps most impressively, the company has added almost 10 points of category weighted distribution versus a year ago. Yes, Athletic CWD stands at 26.7 YTD, up 9.8 points versus YA, marking the highest gain in distribution by far for a top craft brand family."
"Since Athletic's founding in 2017, the [non-alcoholic] segment has grown over 5 times and has yet to slow down."

-Athletic's CEO Bill Shufelt
Athletic's Communications Manager Chris Furnari attributes the company's success to several factors. "Today's consumers are more aware of what they are putting in their bodies," says Furnari. "And a growing number of consumers are looking to moderate their alcohol consumption… and it comes down to quality. There's an incredible variety of options that simply didn't exist a decade ago."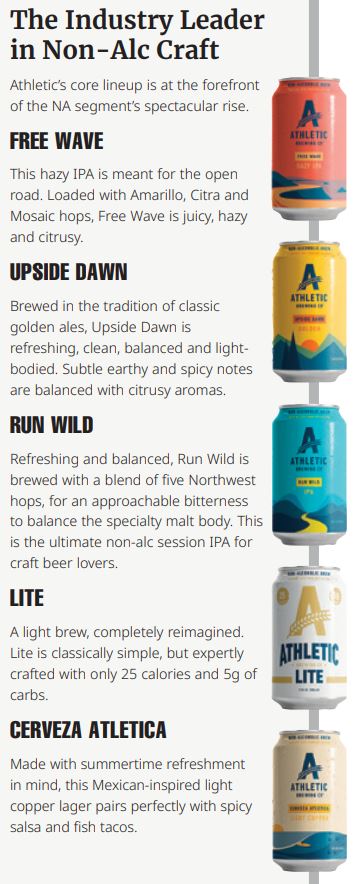 Athletic CEO Bill Shufelt has a favorite saying: "Eliminating alcohol from my life was the biggest life hack I've ever uncovered." Not only because it led to an innovative brewery that would cause the whole industry to stand up and take notice, but also because alcohol was no longer serving his lifestyle. So, he decided to leave it behind for good.
But he soon found that he missed the experience of drinking a full-flavored craft beer and didn't see any options in his non-alcoholic beer aisle. Partnering with his buddy, John Walker, the two began test-brewing over 100 batches of non-alcoholic beer to perfect their process and refine their flavors.
"They eventually settled on a method that involves roughly a dozen changes to the traditional brewing process and results in a great-tasting non-alcoholic craft beer," explains Furnari. Soon these early test batches were being scaled up to a commercial level that would take the beer industry by storm.
Athletic's Run Wild is the ultimate session IPA with approachable bitterness and only 65 calories. Free Wave is a fan-favorite, hazy IPA loaded with Amarillo, Citra and Mosaic hops. Even the most dedicated hazy IPA fan won't be able to tell it contains less than 0.5% alcohol. Upside Dawn is a classic golden ale with subtle earthy notes balanced with citrus aromas.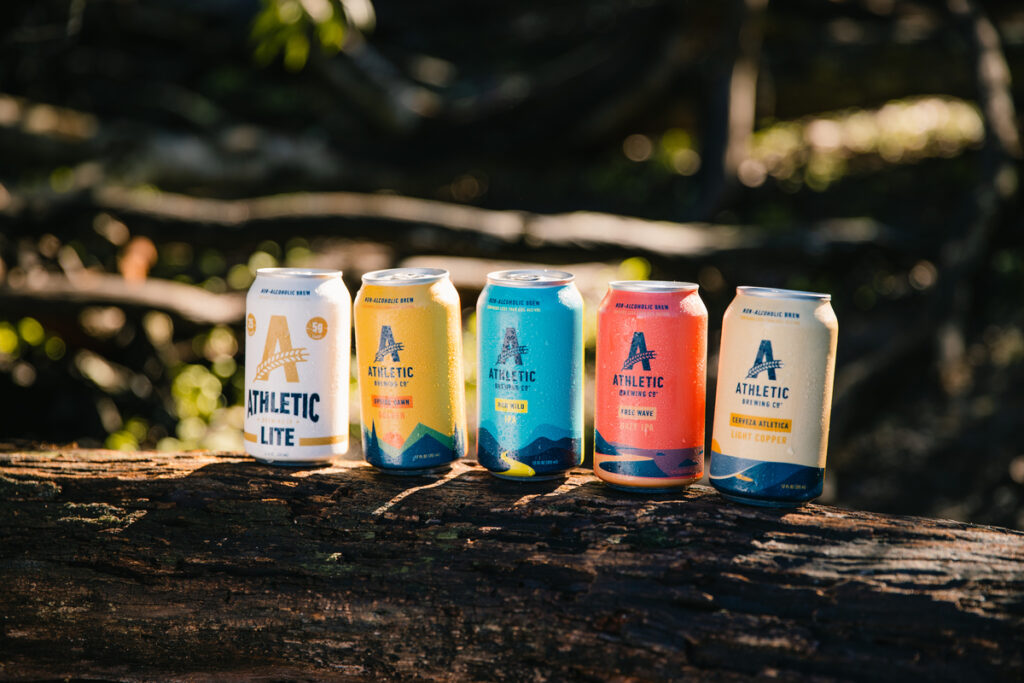 As Athletic's fan base grew, Bill and John began receiving requests for a new innovation – a non-alcoholic beer that embodies all the characteristics of a classic American lager. And so, they got to work. "Developing Athletic Lite was a challenge," says Furnari. "We spent the better part of two years doing nearly a hundred trials, innovating with suppliers on amazing ingredients, and testing new methods of brewing to determine what would best the deliver the experience we were looking for."
"Our goal isn't to just make the best-tasting non-alcoholic beer, we want our brews to stand shoulder-to-shoulder with full-strength offerings."

– Athletic's Communications Manager Chris Furnari
Athletic Lite, a zero sugar, low-carb, non-alcoholic American lager comes in at only 25 calories. "It was the top requested style from our fans, so we stepped up to the plate and created our own version."
Meeting the Demands of Shifting Consumer Trends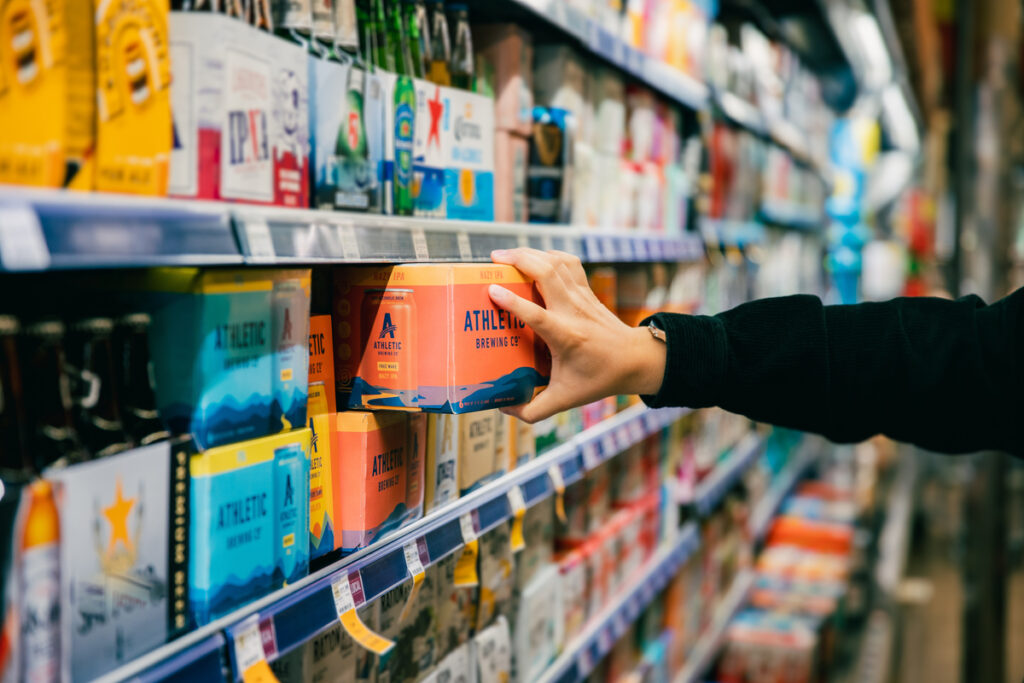 For years, non-alcoholic beverages have been marketed towards consumers who choose to completely abstain from alcohol, but a closer look at modern consumers reveals that non-alcoholic beverages have a much wider reach. "We know that 80% of our customers still drink alcohol," says Furnari. "Many of those consumers choose to drink Athletic during the week. On weekends, it's a way to moderate their consumption. Our goal is to be an option for all of those consumers who love and appreciate the flavors of craft beer but don't always want the alcohol."
The consumer trends and segment growth leave little doubt: Retailers are leaving money on the table without non-alcoholic options for their customers, and it's Athletic's stellar portfolio that is the central force to the category's explosion. "Our goal isn't to just make the best-tasting non-alcoholic beer," explains Furnari. "We want our brews to stand shoulder-to-shoulder with full-strength offerings."