Consumers can't get enough of these fun, flavorful RTDs when they want to enjoy a cocktail, and feel like they're doing something good for their body. Diets are out. Wellness is in.

Consumers are serious about removing unwanted sugar from their diets. And that's where Phil Rosse, President of Mark Anthony Brands, sees growth opportunities for innovative beverage companies like his. "A staggering 94% of all consumers have reduced their sugar intake," he said at a recent gathering of beverage industry professionals. "Zero sugar FMBs – like our Cayman Jack Zero Sugar Margarita – have high sales potential. It taps into consumer desire for a flavorful, premium beverage experience – but one that's not detrimental to their health," Rosse explained.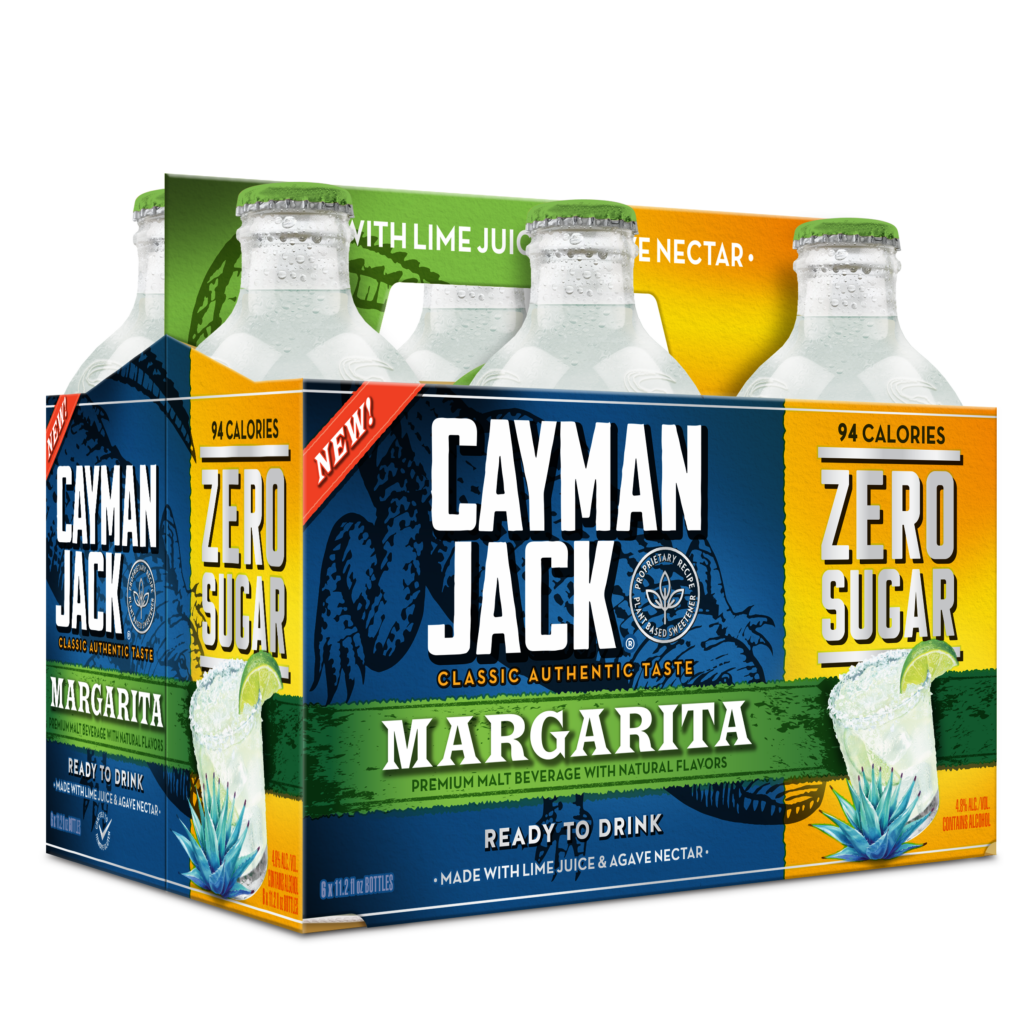 Of course, sugar-free products are nothing new – diet sodas, many of which have been rebranded as zero sugar sodas – have been available for decades. Sugar-free energy drinks like Red Bull Sugarfree have been selling well for years. In fact, sugar-free versions account for 40% of sales in the energy drink category.
"Sugar-free options are not new. What is new is the degree to which great swaths of the population are committed to reducing beverage-based sugar consumption," says Fred Gross, VP of Sales and Marketing for Origlio Beverage. Gross added that the volume of independent data supporting his claim keeps rolling in. "The company GlobalData Research Group recently discovered that two-thirds of all millennials think about their health before purchasing an alcoholic beverage. And another data tracking firm, Insights, reported that 54% of Baby Boomers are buying more reduced sugar products to be healthier."
Zero sugar options are massively incremental purchases. Similar beverage categories see an average of 70% incrementality (or higher) when sugar-free options are introduced.
No Tastebuds Left Behind
Based on these findings, it's not surprising that more players in the beverage alcohol space (like Smirnoff Ice and Lagunitas, just to name a couple) have developed their own successful sugar-free options. And thanks to advancements in sweetener technology, these products deliver all the flavor drinkers want without the "artificial" taste they don't.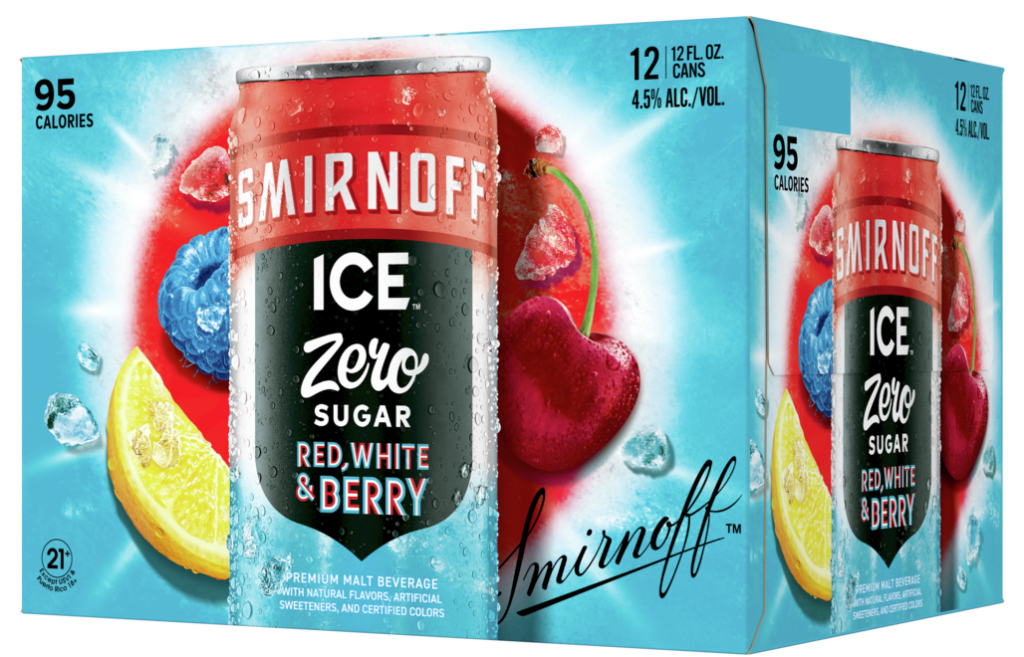 This spring, Smirnoff has added more products to its sugar-free lineup including a sugar-free edition of their popular FMB seasonal, Red, White & Berry. And the new Smirnoff Ice Zero Sugar Variety Pack features four iconic flavors, Original, Raspberry, Red, White & Berry and Pink Lemonade. The brand also designed colorful, new packaging for Smirnoff Ice Zero Sugar products, including the iconic Smirnoff Ice Zero Sugar Original.
Also taking sugar-free beverages in an innovative new direction are hop waters. Many contain no alcohol… No gluten… No carbs… And no sugar, just great hop flavor. The very skillful brewmasters at Lagunitas, who are known for great-tasting IPAs, created Hoppy Refresher. "It's a beverage that can be enjoyed anytime, anywhere and without fear of experiencing a sugar crash," said Tony Amaral, the company's Head of Sales.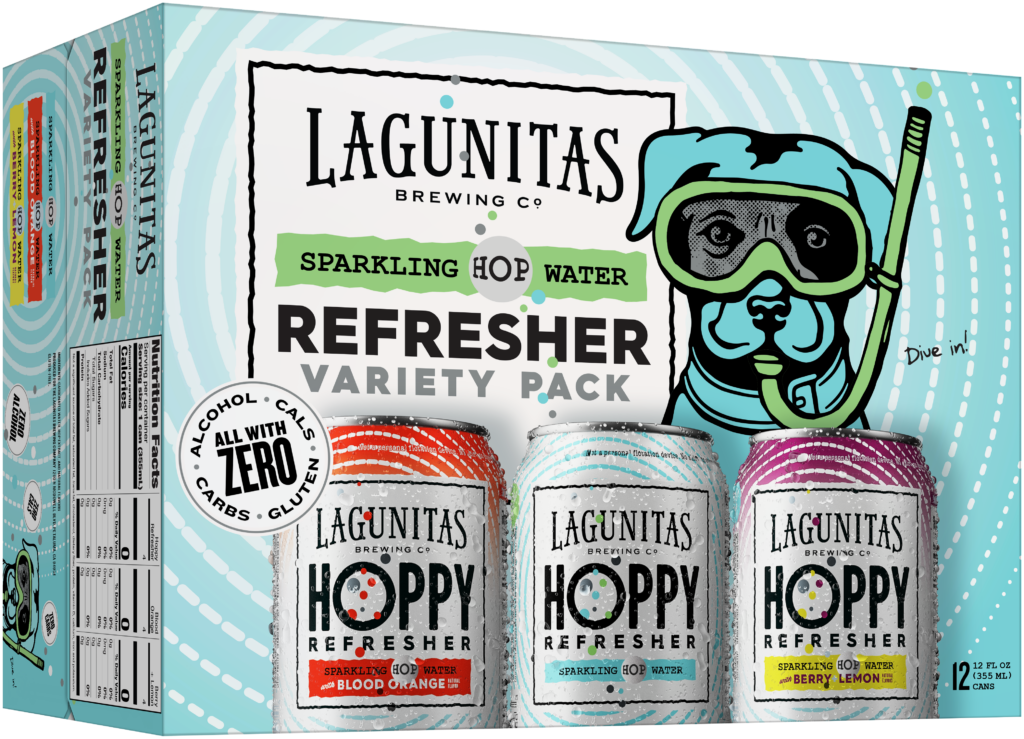 "Hoppy Refresher is 2023's 'big bet' for us," Amaral added. "It was one of the first hop waters and it's by far the best selling one on the market, accounting for 65% of the category." Now available in cans (the preferred package of beyond beer consumers) a brand-new Hoppy Refresher Variety Pack hit the shelves this winter. "To have a non-alcoholic variety pack, we think we're hitting the sweet spot of consumer trends, that it's gonna catch [on] very, very fast," Lagunitas CMO Paige Guzman told BBD late last year. Lagunitas' new variety pack offering will join the likes of HOP WTR's adaptogen-packed HOP WTR Mixed Pack on shelves. And with the surging popularity of the format, we can't help but wonder if other hop waters like Sierra Nevada Hop Splash won't be far behind!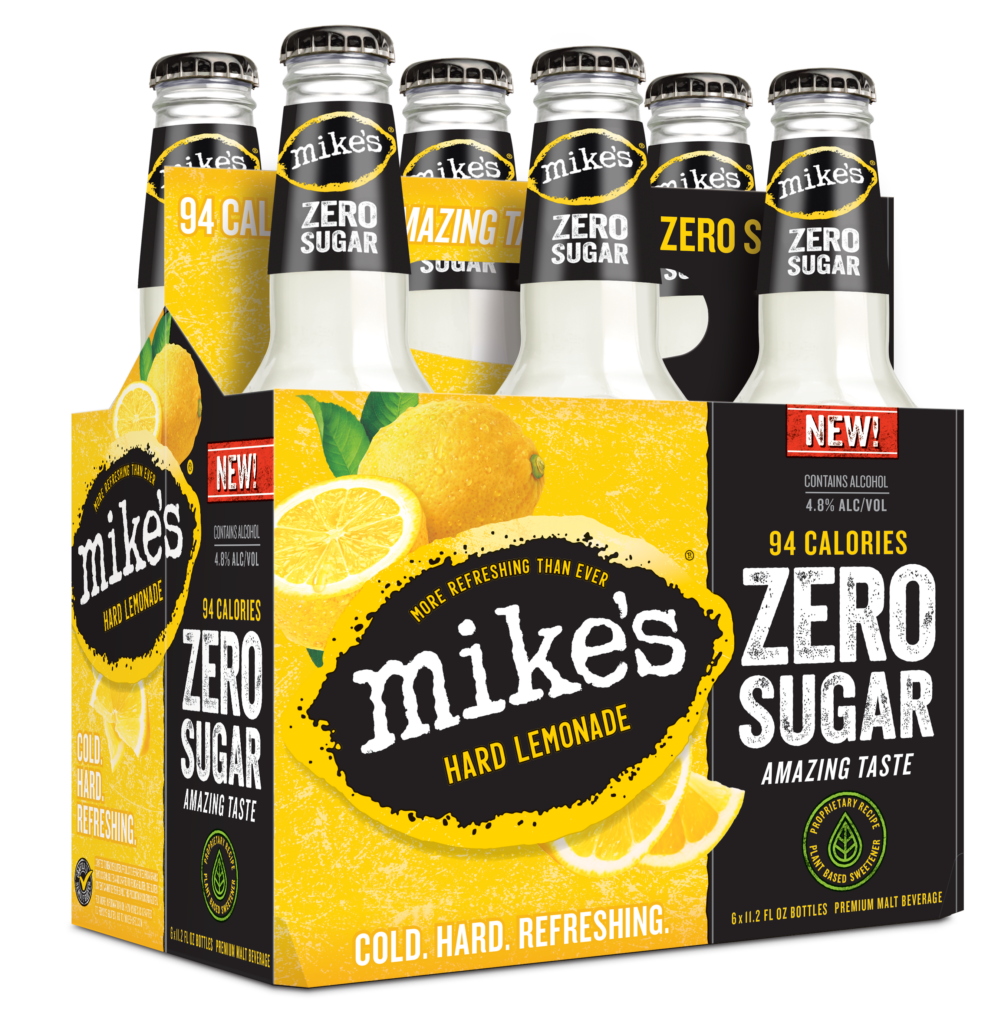 An innovative, proprietary blend of plant-based sweeteners that's virtually identical to the great taste of his company's original Mike's Hard Lemonade is how Phil Rosse describes Mike's Hard Lemonade Zero Sugar. "Matching the taste of the original was our highest priority. We worked for years to get the recipe just right and we nailed it. Mike's Hard Lemonade Zero Sugar is just as tasty and its ABV is only 4.8%. That explains the impressive purchase intent numbers we have; 85% by FMB drinkers, and 92% by better-for-you FMB consumers."
Mark Anthony Brands' other successful FMB brand, Cayman Jack, also has a new sugar-free product launching this spring. As you would expect, Cayman Jack Margarita Zero Sugar delivers all the classic Margarita flavor the RTD company is known for in the convenient packages customers prefer, while cutting sugar and calories.
Zero Sugar Equals More Sales
Zero sugar options are massively incremental purchases. Similar beverage categories see an average of 70% incrementality (or higher) when sugar-free options are introduced. And considering that sugar-free beverages already command a huge (and growing) share in soda and energy drink categories, zero sugar FMBs could bring new customers to the beer category. "Less sugar is the top reason lapsed FMB drinkers would drink FMBs again," says Mark Anthony's Rosse. And because these products are generally less sweet with fewer calories, we think Rosse's prediction might come true. We see "high sales possibilities" in your zero-sugar future, and you should, too.