The City of Brotherly Love's first Black-owned brewery partnered with Origlio Beverage with a specific mission in mind… to bring their tasty products to a wider audience. Their flagship offering – a flavorful, easy-drinking American brown ale named Nubian – is doing just that, and plenty more. Introducing the brothers who are Two Locals.
Proud Philadelphians Richard and Mengistu Koilor honed their brewing skills on a one-gallon homebrew kit before successfully launching the city's first Black-owned brewery back in 2021. Creating great beer is certainly job one, but the Koilors are equally devoted to bringing the craft beer experience to their community and introducing people of color to the many professional opportunities available in their chosen field. While sipping a pint of Two Locals Prolific IPA, Heady Times asked Mangistu about the brothers' passion for brewing and all the things that make Philly special to them.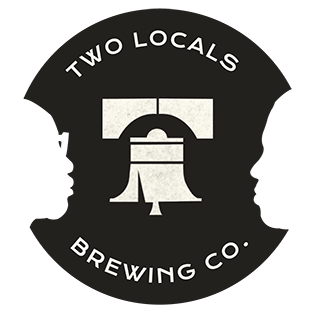 HT: The name of your brewery has a special meaning. Tell us about it.
Mengistu Koilor (MK): We grew up in Cedar Park and are of West African (Liberian) & West Indian (Jamaican) descent. Richard and I are passionate about our city and have a deep love for all things Philly. We are proud of our sports teams and historical landmarks. These are some of the reasons we call ourselves Two Locals, as we are truly local to the city. The El, the Broad Street Line, the 52 & 64 bus lines and the 34 trolley were our modes of transportation growing up. We hung out on 59th Street, 69th Street and the Gallery (not the Galleria Mall). Philadelphia is very special to us, and our brewery represents all these things.
HT: As Philly's first Black-owned brewery, you have made history. How does that fit into the fabric of Two Locals?
MK: We grew up heavily influenced by our West African and West Indian cultures, as well as our deep Philly roots. All this provides us with something to add to beer culture, not just locally, but nationally. Craft beer is a culture that's mostly devoid of diversity in terms of influence. But craft beer consumers are diverse and should be even more diverse. That's where Two Locals comes in. We have a lot to offer and would like to help our community learn about beer and the opportunities that exist in this growing industry.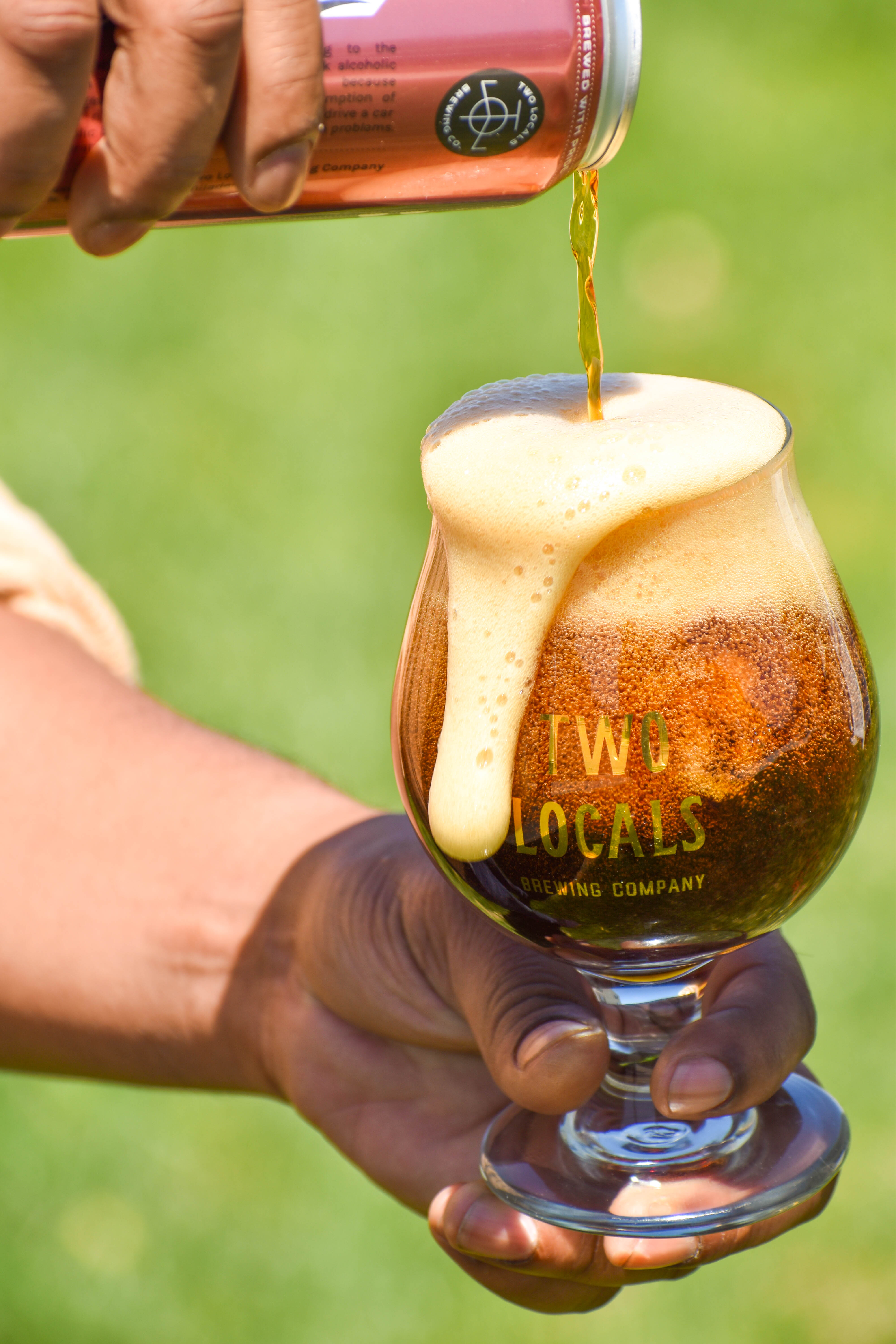 HT: What was it like launching a brewery in the middle of a pandemic?
MK: It's been a long journey that actually began in 2016 when Richard and I became home brewers. Many lessons were learned, but what has been great is the collaborative nature of the industry and the pointers we received to avoid certain potholes. Then partnering with Origlio has helped us get our products to market. A hurdle that exists even without a pandemic is access to capital. That is a real barrier to entry. The pandemic did take away bars and restaurants, which buy draught, so we had to pivot to cans. But I think [the industry] is starting to turn the corner so keg sales are coming back. Fingers crossed!
HT: Tell us about your flagship beers Nubian & Prolific. "Damn good beers" is one review we read on the internet.
MK: They were a staple in our homebrew rotation, so they are very special to us. Nubian won a homebrew contest years before we could get it to market. And Prolific has amazed everyone that's tried it. Many beer drinkers who don't like IPAs tend to enjoy Prolific, which is a good sign that it's a well-balanced beer for a wide array of palates. We have another beer in the works, too. Please stay tuned!
HT: Finally, are there any traditional foods you both grew up with that pair particularly well with Nubian and Prolific?
MK: Anything spicy goes well with the Prolific IPA, such as Liberian beans over rice or pepper soup. And anything smokey, like barbeque, pairs well with the Nubian.