From a dorm, to a Manayunk garage, to Spring Garden Street, Tom Kehoe's brews have earned a reputation for quality.
Yards Brewing Company, founded by Kehoe in 1995, has become a staple in Southeast Pennsylvania, thanks to a wide range of consistently drinkable, approachable beers and a passion for the community they brew in. Kehoe and the Yards Crew share a commitment to supporting the good people and organizations making their backyard a better place to live and work. At Yards, it's always been about working hard, having fun and giving back. Their "Brew Unto Others" motto reflects a commitment to quality, community and sustainability. It's also a call-to-action. Yards encourages consumers to get together, enjoy their beer & each other's company, and to Brew Unto Others every day. 
Heady Times (HT): How did you start brewing and when was Yards founded?
Tom Kehoe (TK): My desire to brew was sparked during my freshman year at Lehigh University; I went to Dunderbak's Market in the Lehigh Valley Mall, where I had my first Anchor Steam Beer. Days later, I bought a kit from Home Sweet Homebrew and I started homebrewing in my dorm room. Eight years later, in 1995, Yards made its first beer in a small Manayunk garage.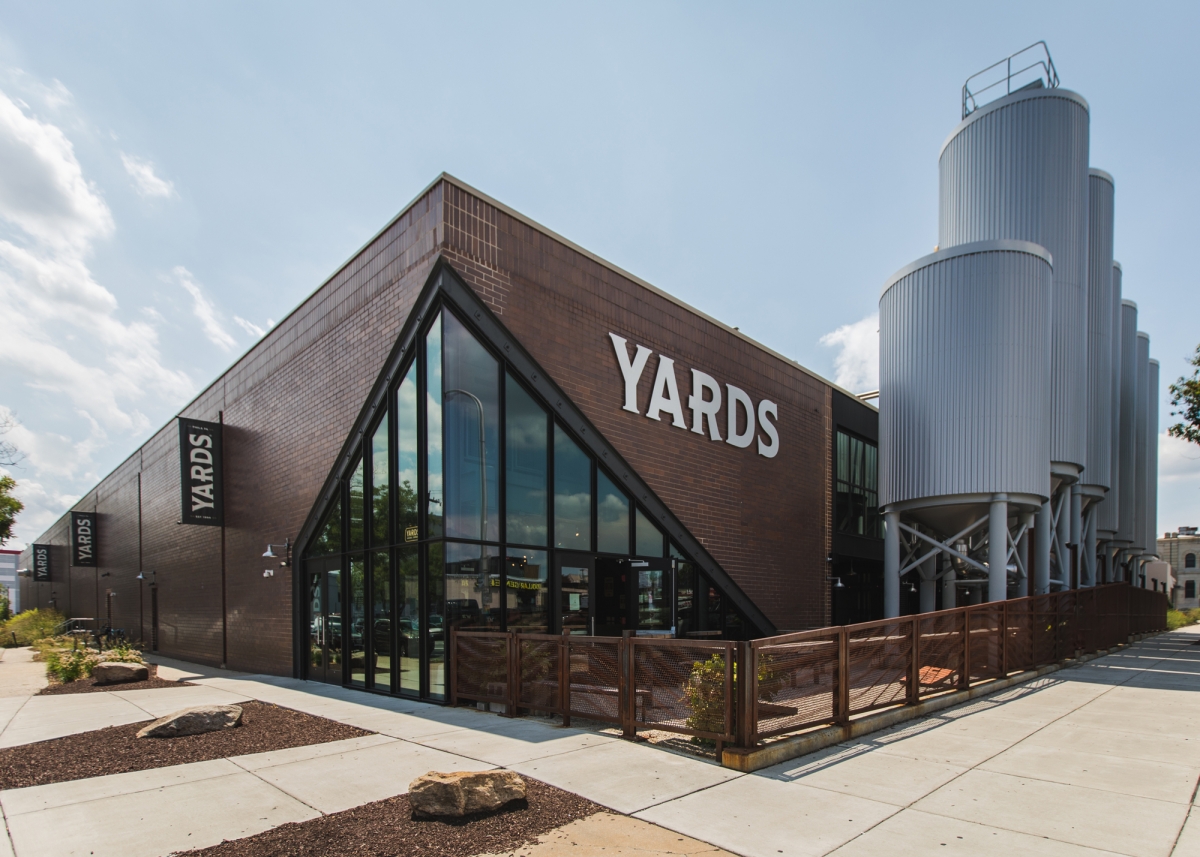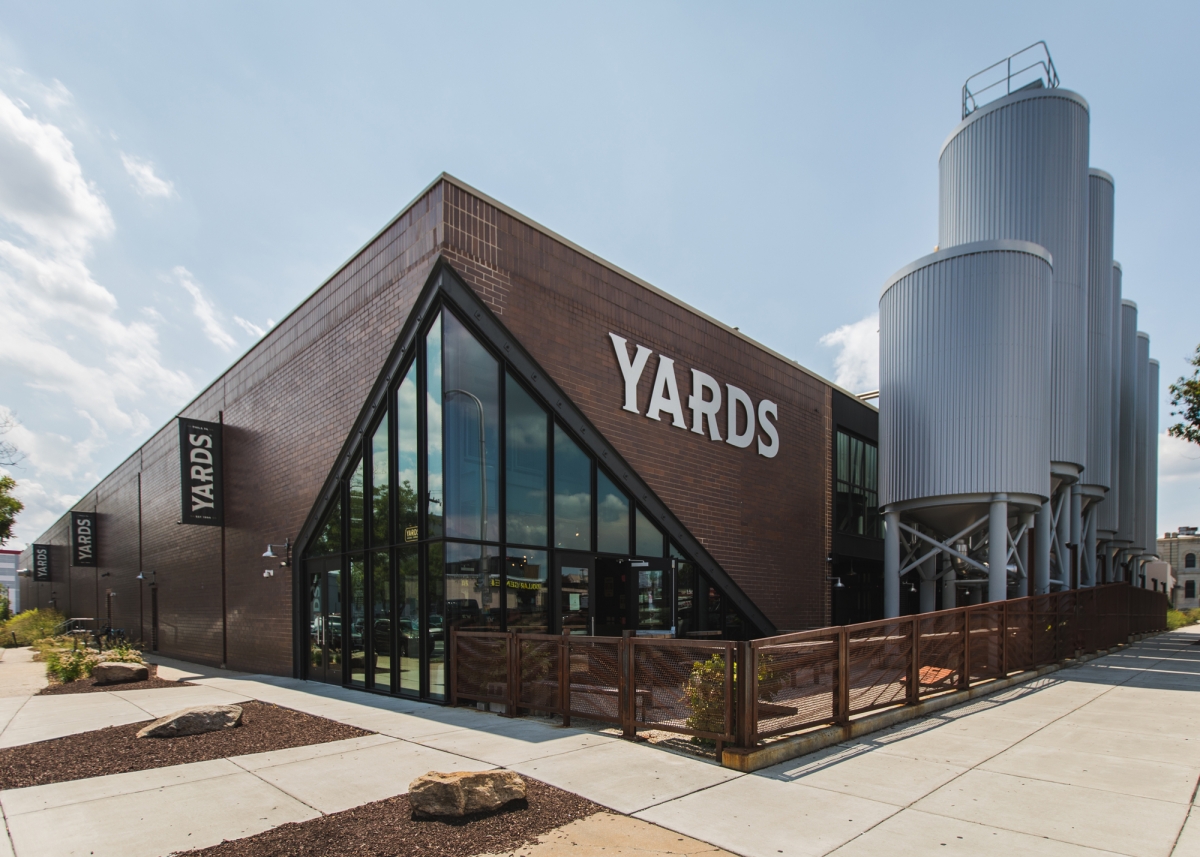 HT: What sets Yards apart from other local breweries?
TK: Yards has always been a survivor. In 1995, we were the smallest brewery around and the underdog, but we made good quality beer. Our commitment to quality-first gave us a reputation that made up for our small facility and finances. Now with a larger brewery, we are an example that quality must be the foundation of a brewery to keep surviving. 
HT: Tell us about your core lineup of beers. How do they complement one another?
TK: Our core ales are drinkable and stylistically sound, yet unique enough to stand on their own. I love to use sports analogies, and I like to think there are no holes in our lineup, just players we need to add to the roster! We cover styles from the drinkable Loyal Lager to the Philadelphia Pale Ale, which is loaded with hop aroma and character. We recently added Philthy, a hazy IPA, and the feedback so far has been tremendous. We love our core brands and will always stay true to our roots and simply make great beer. This year more than ever you will see some awesome new beers!  
HT: How do some of your beers play into Philadelphia's historical past? 
TK: Philly has a great brewing history, one that surpasses Milwaukee's. But Philly's history extends beyond beer, it's home to some of the most significant events in American history. Our Ales of the Revolution series were originally crafted for the City Tavern. We soon found that the demand surpassed that of the corner of 2nd and Walnut. These are timeless beers recreated to show how beer has been part of life for centuries and jets us back to a time when ingredients differed from what we use today.  
HT: What is your process like for creating new beers? 
TK: Early on, we made beers that we like to drink – that is how we designed our first beer and that is how we continue to design beers today. We put our flair into each beer, our signature. We have a 20-barrel pilot brewery where we can do test batches, which is a huge bonus in our new brewhouse. With a larger team comes more input, feedback and the urge to make cool, fun and exciting beers. It's exciting to experiment and to even make a "mistake" once in a while. Ask me in person and I'll tell you all about it!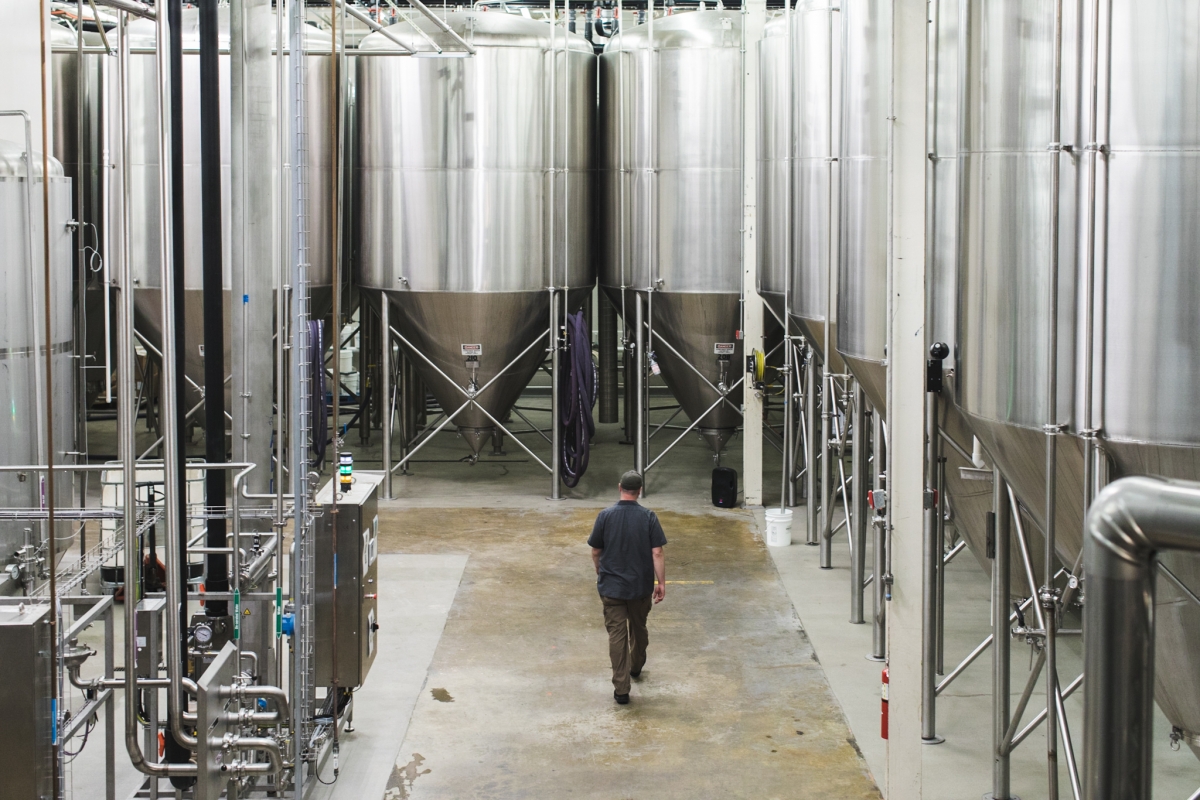 HT: What changes have you had to make over the past year due to COVID? 
TK: Keeping everyone safe and healthy! We have changed how we work in the brewery by being more conscious of each other in our surroundings. Like most, COVID has disrupted how we meet, interact, how we pack variety packs, etc. It's all been affected! We are fortunate to have more space than in prior locations. The on-premise was impacted greatly; everyone lost draught business. Our operations department and distributor partners were great about stocking kegs for those who needed them. Yards went to great lengths to make sure we had an ample supply of cans so we did not run out.  
HT: What can we expect next from Yards? 
TK: Innovation. There are 98 style categories at the GABF, and while we do not intend to make each one, we are always looking to have fun with the process using interesting ingredients and see them come to life in the beers we develop. Some categories that we are working on currently include: lifestyle beers, trending/growing styles, value brands and unique seasonal beers. Expect Yards beers to always be on the cutting edge while still being very drinkable.  
HT: What do you want our retailers in Lehigh and Northampton Counties to know about Yards? 
TK: We're in your market and we have a reputation for quality. I want to assure the customers and accounts that we will continue to make the quality beer they love along with innovations and be able to meet their needs whether it be in can, bottle or keg. We have local, fresh, quality beer that makes a difference, and we are committed to being a brewery you trust.  
We made a commitment when we built this brewery on Spring Garden Street – a commitment to ourselves, our workers, our customers and our community. We are extremely proud of what we have accomplished, and we want you to see it. We plan on growing to uphold our commitment and to be socially responsible and good environmental stewards.