How a Niche Idea Became the Hottest Segment in Beer Overnight

How a Niche Idea Became the Hottest Segment in Beer Overnight
Recent sales data confirms that the COVID-19 lockdown has consumers sheltering-in-place with refrigerators full of trusted, longstanding beer brands. The one exception is hard seltzer. These relative newcomers are flying off the shelves.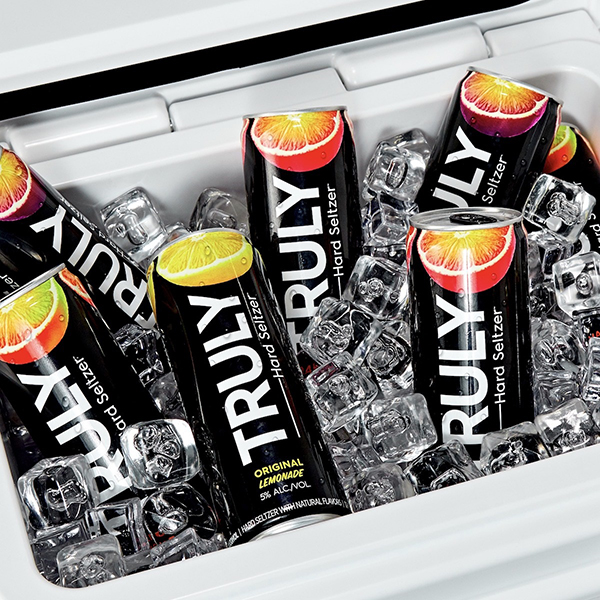 To put it bluntly, hard seltzer is the future of the beer industry. A segment that's only four years old is now growing by leaps and bounds. Even in these uncertain times, with the COVID-19 pandemic causing many consumers to shop more cautiously and take fewer risks in the beer aisle, hard seltzer is experiencing exponential growth. According to Nielsen's Vice President of Beverage Alcohol Practice, Danelle Kosmal, from March through mid-April, hard seltzer has "accounted for 7.8% of category dollars, up from 5% in pre-COVID time periods." And believe it or not, this is still just the beginning for hard seltzer.
Back in 2018 (which feels like decades ago) hard seltzer was a small, but surprising segment. It finished that year with a 1 share of the entire beer category, an achievement in its own right. But by the end of 2019, hard seltzers had defied all predictions yet again, growing to nearly a 4 share. Current trends show that by the end of 2020, hard seltzer is likely to triple. Some even predict that by the end of this year, hard seltzer could see a 10 share, a nearly unimaginable rise in just three short years.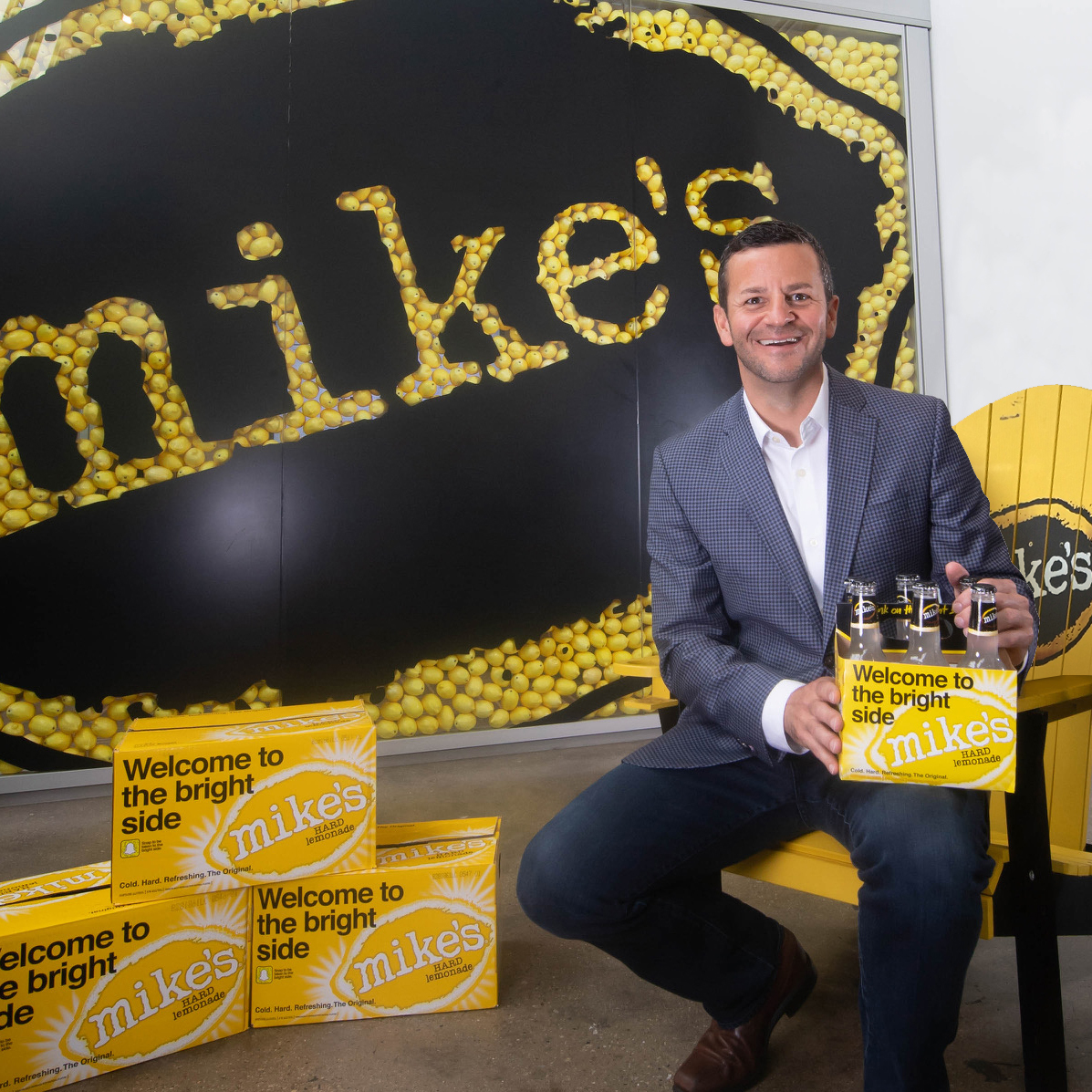 But what changed? What caused this explosive growth?
Experts point to the rise of health-conscious consumers. Across nearly all beer segments we're seeing rising sales of hard beverages with fewer calories, lower ABVs and fewer carbs. Hard seltzer burst onto the scene at the perfect time. Nearly all of the segment's leading brands fall between 90-100 calories, with an ABV hovering around 5.5% or lower. It didn't take long for today's label-reading consumers to discover those product attributes.
Phil Rosse, President of Mark Anthony Brands, has been central to this growth with their seltzer brand,
White Claw
, which now represents 60% of all seltzer sold. "We have been saying this consistently for a few years now, but we continue to believe the seltzer category growth is a fundamental consumer behavior shift," Rosse recently told Beer Business Daily. "And all metrics point to continued acceleration and significant upside."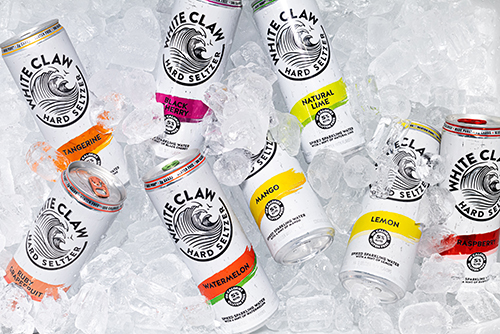 In order to keep up with demand, Rosse and his team are set to open, not one, but two new facilities in New Jersey and Arizona by June of this year. "We're doing everything possible to keep up with our accelerating demand."
Boston Beer Company President Dave Burwick echoed Rosse's sentiments about a fundamental consumer shift when it comes to hard seltzer. But he points out that his brand has a more diverse customer base than most categories classified as beer. Nearly half of
Truly
's volume comes from females under 44 years old. "Right now, we feel pretty confident that we're in a good place," says Burwick.
Constellation seltzers hit shelves, Smirnoff gaining ground.
Constellation, the company that imports the Corona and Modelo portfolios, is riding some of the strongest brand equity in the industry right now. They recently released their own seltzers, available in a 2/12 can
variety pack
featuring: Tropical Lime, Cherry, Mango and Blackberry Lime flavors. What sets Corona Hard Seltzer apart in an increasingly crowded field? Constellation president Bill Newlands points to the stats: Corona Hard Seltzer boasts zero sugar, zero carbs and only 90 calories. "I don't think you'll find [those attributes] with any of the other products that have been introduced in the market," says Newland. "We would not be entering this category unless we felt we could do it with a superior product with superior margin and profitability structure."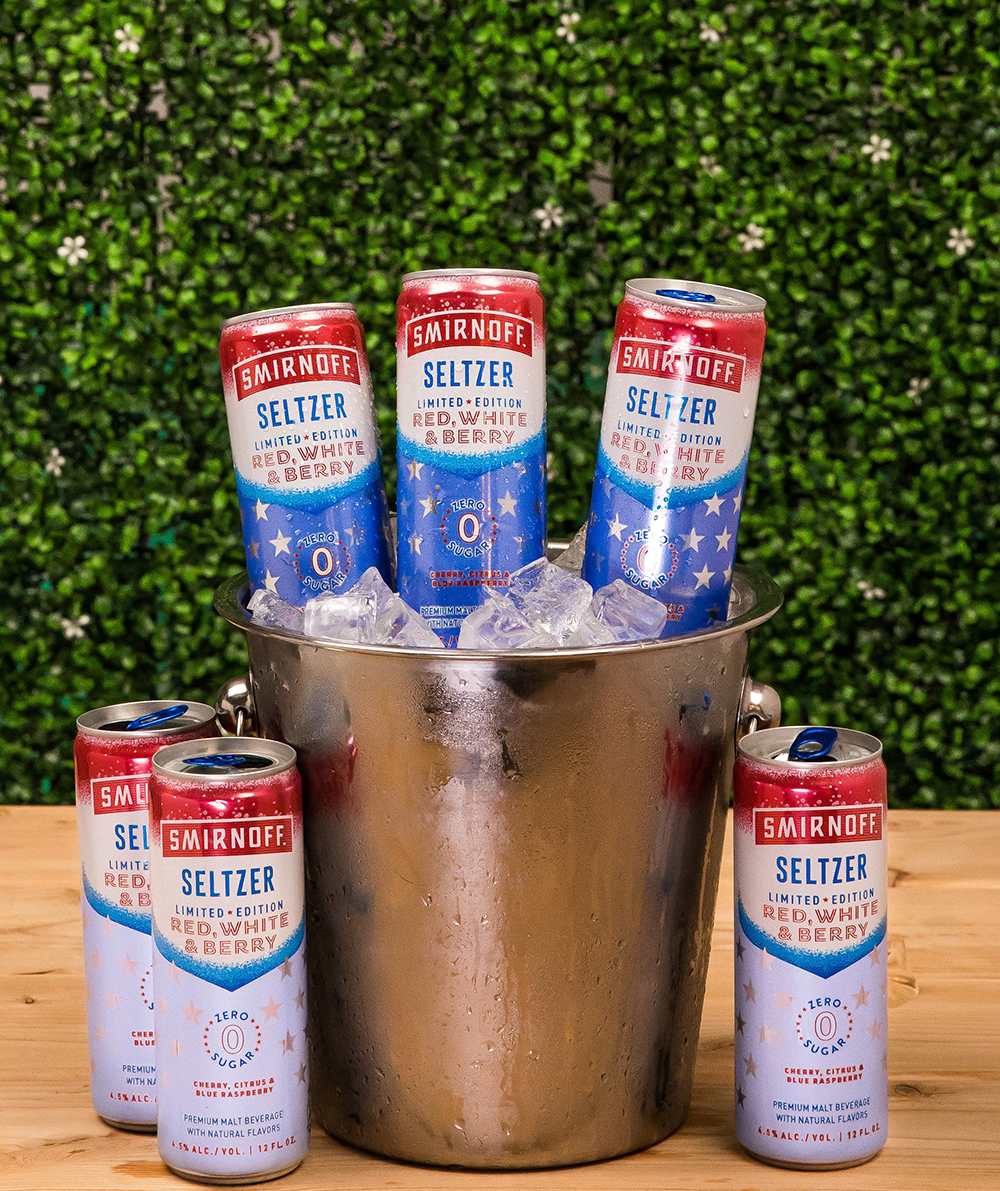 Even Diageo, which has repeatedly stated that their main focus is beer and not seltzer, has seen astronomical growth with their
Smirnoff Hard Seltzers
. "We are a relatively small player in seltzer," said Diageo's Ivan Menezes in a recent Q & A. But, he added, "you can see it in the numbers – it's strong double-digit growth."
In fact, during the current pandemic, data shows that hard seltzer is an even more solid bet for retailers. Brandy Rand, COO of the market research firm IWSR found that 90% of hard seltzer sales occur in the off-premise with less than 1% of those transactions made through ecommerce.
The best-selling seltzers deserve ample retail facings and eye-catching displays. IWSR also found that more than half of U.S. alcohol consumers drink hard seltzer at least once a week, with an average of 2.83 cans per occasion. That's a lot of seltzer!
But the outlook for the hard seltzer segment can perhaps be best boiled down to a final data point from Rand and IWSR: In 2019, the U.S. hit around 82.5 million cases of hard seltzer sold – if trends continue, by 2023 volumes are expected to triple, to about 281 million cases sold.
If you thought hard seltzers were already on fire, just wait. You haven't seen anything yet…