Reliable pumpkin beers are proving the haters wrong, as they continue to drive growth for retailers.
There was a time in the early 2010s when seasonal beer releases were the overall top-selling craft beer category. No matter the season, a brewery's quarterly releases saw predictable volume growth. The fall release calendar specifically held a special place in the hearts of beer fans. Stouts, porters, scotch ales and Märzens started to line the shelves and fridges of retailers across the country. But they all paled in comparison to the undisputed king of fall beers: the mighty pumpkin beer.
But as quickly as pumpkin beers rode the seasonal frenzy to great popularity, they soon became the butt of many a craft beer joke – with a viral tweet referring to them as the "mullet of craft beers" and Smithsonian Magazine running a headline that read "Are Pumpkin Beers, Thank God, Finally on the Way Out?" With a market flooded with pumpkin offerings and the initial novelty having lost its luster, sales plummeted.
Today, seasonal beers are still a helpful way for retailers and breweries to drive incremental growth, but have pumpkin beers shaken their reputation as a hasbeen style of craft beer?
People Still Love Pumpkin Beer
Fall seasonals still drive sales and growth for retailers, and next to Oktoberfest releases, pumpkin beers are still the most popular of fall flavors. "Seasonal beer has consistently seen share gains during the fall months over the past several years," says Liz Paquette, head of consumer insights for Drizly. "Special releases offer an opportunity for retailers to set themselves apart from other stores and attract consumers seeking something new."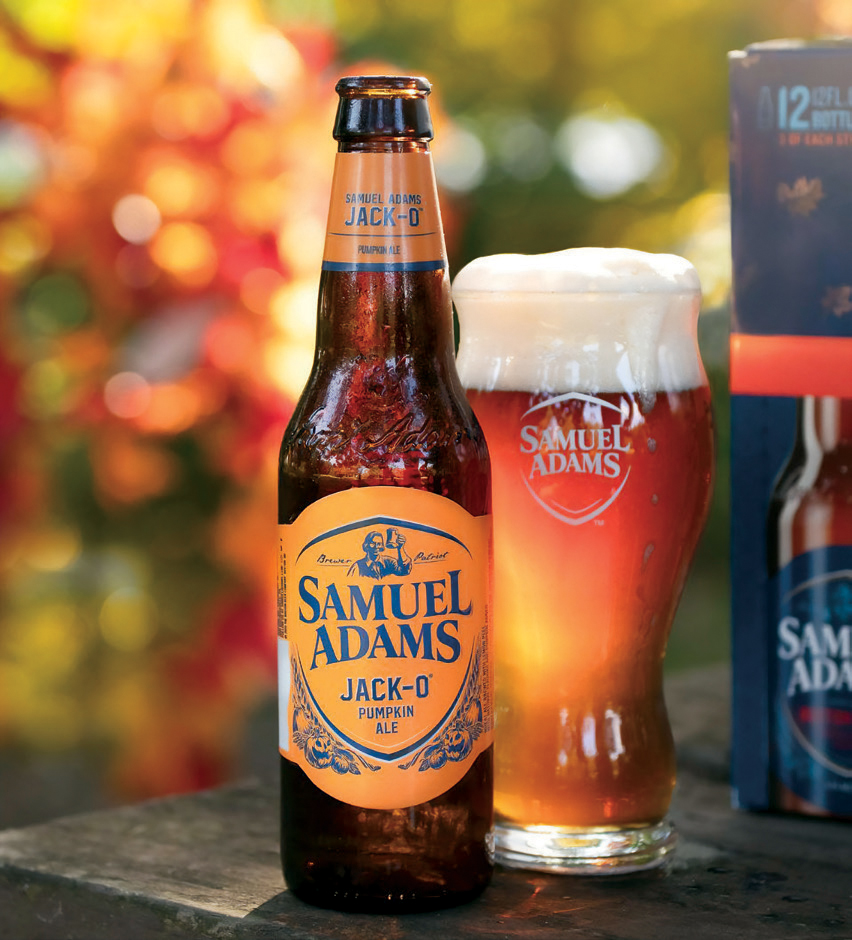 It may be hard to believe, but every October, Google Trends still show an annual spike in interest for pumpkin beers. And over the last three years, that spike has seen an increasing uptick. According to Tastewise, an organization that tracks trends and online communication consumers are having, social conversations about pumpkin beer were up 68% last year.
And last year's Great American Beer Festival saw a sizeable increase in breweries submitting pumpkin beers. Entries for pumpkin beers in 2022 totaled 77, up from a mere 10 a few years prior, seeming to suggest a renewed interest in the style by both breweries and consumers.
Pumpkin Brands with Staying Power
As we all know, the beer market goes through cycles, and with consumers becoming more interested in pumpkin beers, we see they're turning to pumpkin beer brands with lasting power. With less noise in the pumpkin beer market, retailers aren't shying away from standout brands that have weathered the seasonal storm and remain popular with both consumers and retailers.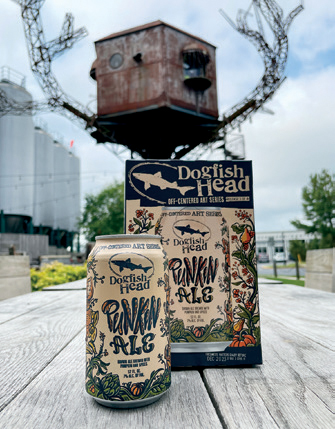 Dogfish Head Punkin Ale is one of the earliest examples of the style, or as Sam Calagione, Dogfish Head's founder and brewer puts it, "the pumpkin beer you've known and loved since 1994!" A full-bodied brown ale with smooth hints of pumpkin and brown sugar, thanks to Dogfish brewers using real pumpkin meat, Punkin Ale is the perfect beer to warm up with. It also remains Dogfish Head's best-selling seasonal beer.
"Dogfish Head has been brewing and distributing our Punkin Ale since the early days of the craft beer renaissance in the mid-1990s," says Calagione. "It has been our highest-volume seasonal beer every year of our 26 years of existence. I think it stands out in the field (or pumpkin patch) because it's brewed with real pumpkin, real freshly ground spices and real brown sugar, and is fermented to a hearty 7% ABV."
Like so many of Dogfish Head's beers, Punkin Ale has an off-centered origin story all its own. While it made its first commercial appearance in 1995, its official debut occurred a year earlier at the 1994 Punkin Chunkin World Championship, a fall event held annually to see who could hurl a pumpkin the farthest. "I entered my first-ever batch of pumpkin beer into a baking contest [held at the event]" recalls Calagione. "It ended up winning first place – beating out a boatload of homemade pumpkin cookies, pies, cakes – and Punkin Ale as we know it was born."
The use of real pumpkin meat is what sets many tried and true pumpkin brands apart from the lesser releases that have since faded. Weyerbacher's famous Imperial Pumpkin Ale is brewed by adding loads of pumpkin along with cinnamon, nutmeg and a touch of cardamom and clove. It also clocks in at 8% ABV and has been dubbed "dangerously drinkable" by diehard fans.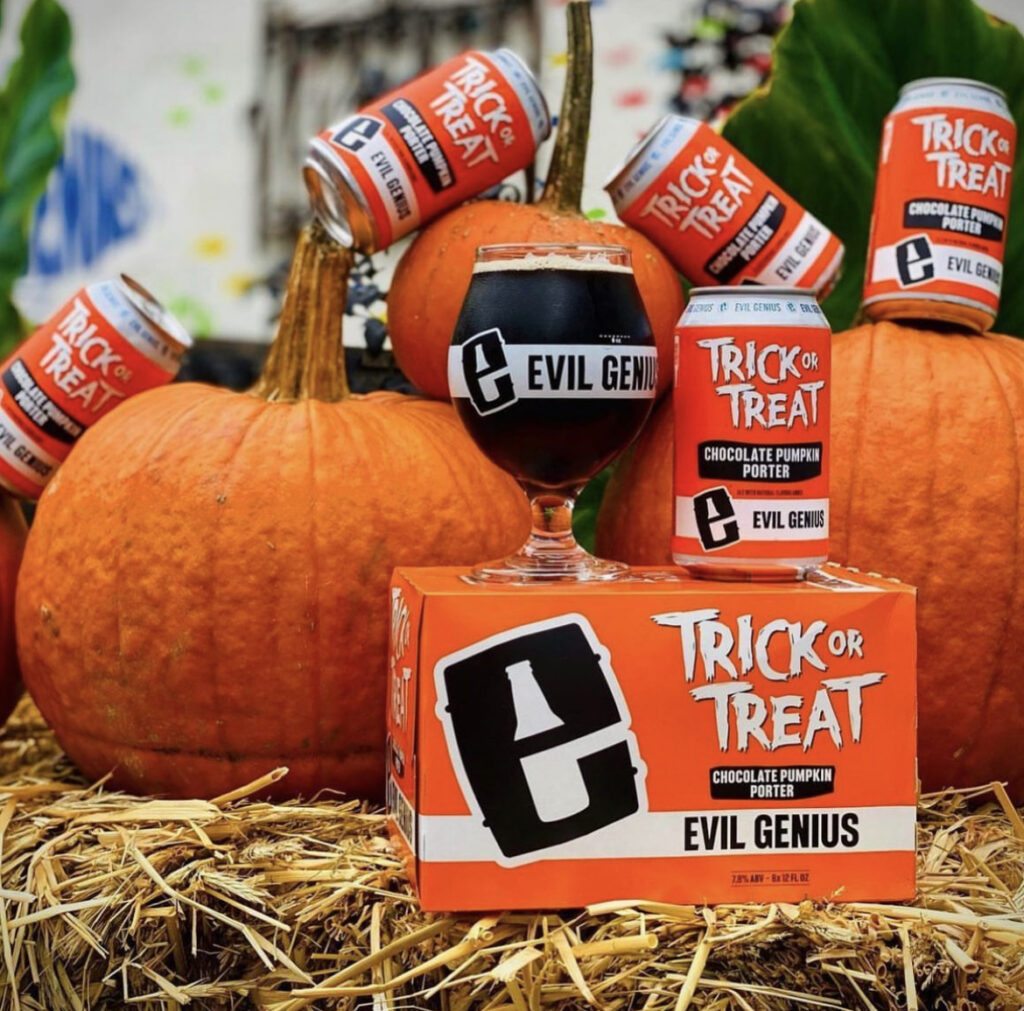 At the height of the pumpkin craze, Imperial Pumpkin Ale accounted for nearly 10% of the beer Weyerbacher produced each year and was released as early as mid-July. Though times have changed, the Easton brewery continues to brew their beloved classic, and reported that their Imperial Pumpkin has continued to grow its market presence in recent years and has had "an ever-so-slight refresh on its spice blend."
Other strong brands that have stood the test of time include Evil Genius' take on the pumpkin beer, Trick or Treat, a chocolate pumpkin porter, Samuel Adams' Jack-O pumpkin ale and Heavy Seas' The Great'er Pumpkin, which was recently named Grand Champion at the United States Beer Tasting Championship.
Even as other pumpkin brands have come and gone, customers that are eager to get their pumpkin ale kick continue to return to these brands that have withstood the test of time.
The Future of Pumpkin Beers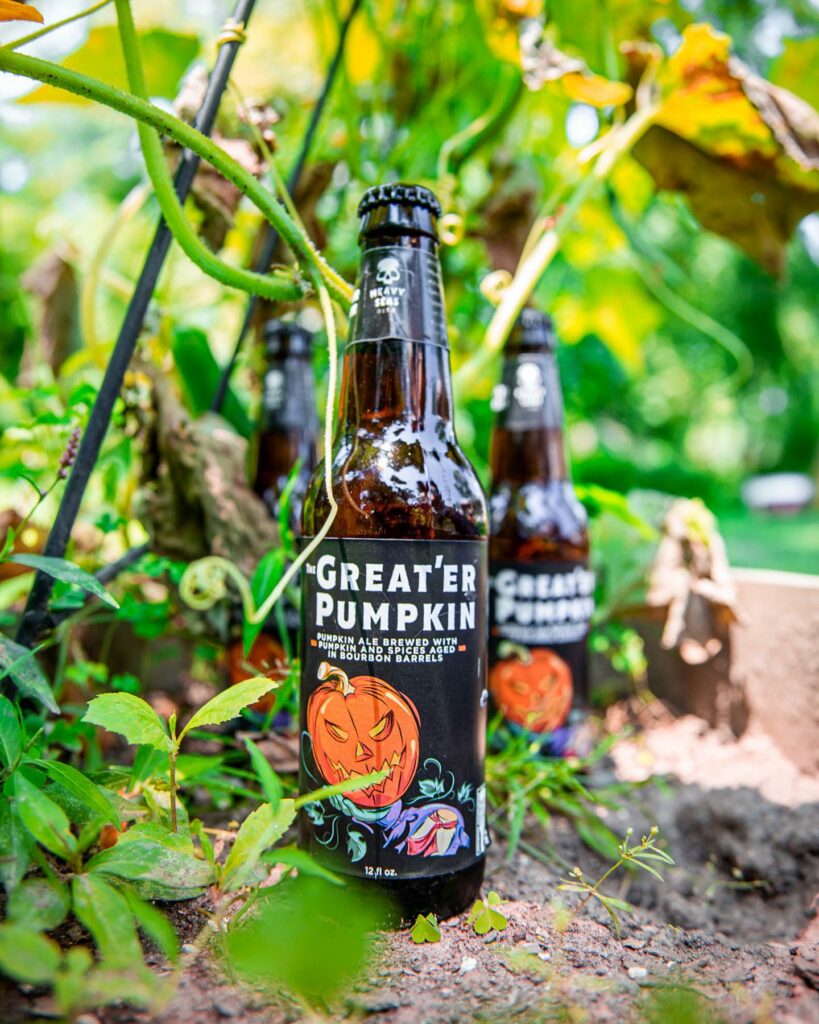 As pumpkin beers and seasonal offerings in general have rebounded in popularity, our region is uniquely positioned to take advantage. According to Paquette, consumers in the Northeast represent the largest market for fall seasonal beers, commanding a 56 percent share of fall seasonal beer sales in recent years.
"The focus in the Northeast is likely due to both the regional breweries that produce these beers, as well as the significant seasonal shift that happens during autumn in that part of the country, which spikes consumer demand for fall flavors," says Paquette.
As a result, some breweries are even introducing new pumpkin beers to capitalize on their return to popularity.
This fall, Cape May Brewing Co. is introducing Pick of the Batch, a new release made with real pumpkin, crafted to embrace the comfort of fall and all of its seasonal spices and 21st Amendment is releasing Pumpkin Haze IPA, a sweet, hazy pumpkin beer with full, pillowy malt, ripe stone fruit and mandarin orange lush flavors, buoyed by your grandmother's pumpkin pie recipe.
Just another reason why it's okay for retailers to trust in pumpkin beers once again. Studies show that fall seasonals come in quickly and are often sold just as fast, with popular brands being out of stock by mid-October. Retailers looking to capture growth through fall seasonals can rely on these trusted, time-tested beer brands (and some exciting new offerings) to deliver incremental growth and satisfy customers with a penchant for pumpkin.