Go Big or Go Home
Once again, "Imperials" have found their way back into the spotlight. In fact, this style, which includes double and triple IPAs, has gained 5% of the market vs. four years ago. Leading the way are award-winning beers like Dogfish Head 90 Minute, Sierra Nevada Big Little Thing & Lagunitas Maximus, but there are even more Imperial-style sippers for you to discover.
Maybe bigger really is better!
In a world where low-calorie non-alcs and hard seltzers are trending, it's hard to believe that the other end of the spectrum is growing too. Hefty brews with high ABVs like Dogfish Head 90 Minute, Sierra Nevada Big Little Thing and Lagunitas Maximus are surging in popularity.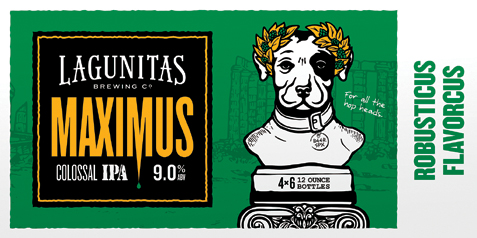 It's Time for High Octane
There are a couple of theories as to why big beers are making a comeback. The first is that millennial craft buyers are "looking for high octane, value and more bang for their buck," Sierra Nevada Brand Director Kyle Ingram told Craft Business Daily in August. That means not only Imperial styles, but also single-serves – 19.2 oz. cans are up 50% YTD in dollars as of press time, driven by the millennial c-store shopper.
Beers like Sierra Nevada Torpedo and Atomic Torpedo over-index with millennial craft buyers, who either came of age during the tail end of the craft boom or were raised by craft drinkers. They're a valuable audience to have the attention of – millennial Torpedo buyers purchase 5.5 times more often and spend 4 times more than the average millennial craft buyer, according to Sierra Nevada. And other breweries are beginning to release their own high-octane offerings, hoping to capture the attention of this younger generation.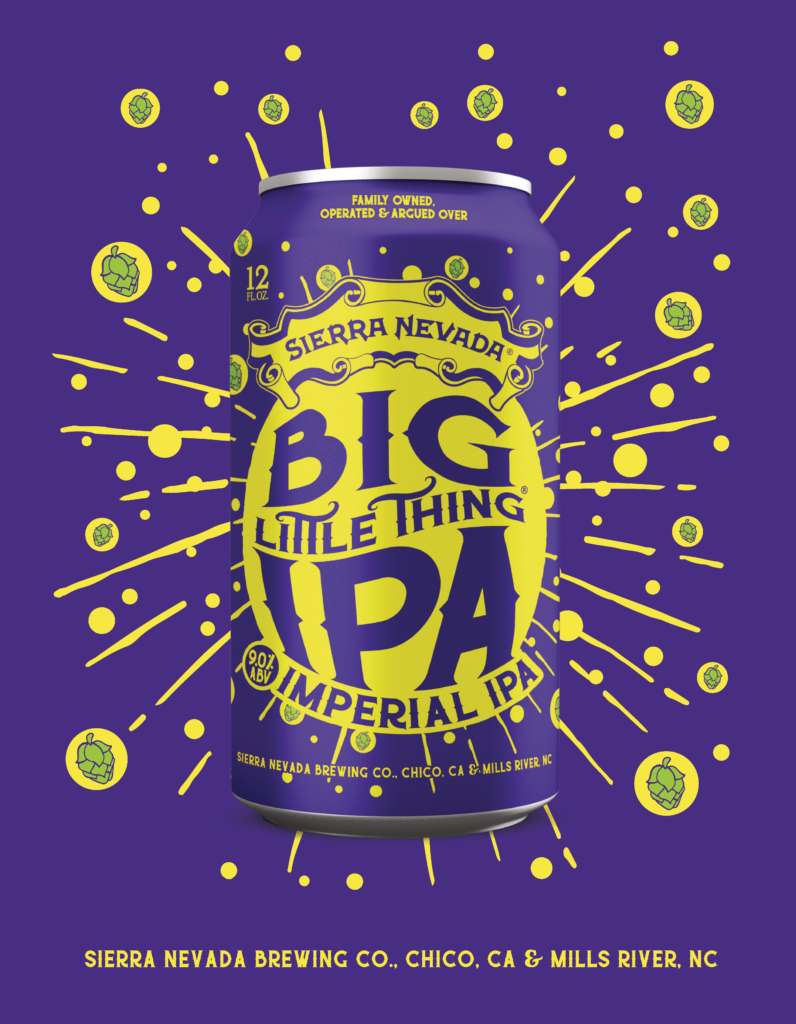 "As drinkers shop the increasingly crowded alcohol space, they're looking for offerings that deliver on flavor, ingredients and ABV to provide more value," said Kelli McCusker, Head of Marketing for Angry Orchard. "Combining Angry Orchard's equity in real fruit with a higher ABV in our new Hardcore Dark Cherry Apple wins that shopper equation – while giving drinkers a new way to transport them to their 'happy place' that much faster."
Another theory is that customers are taking a high and low approach to moderation instead of the usual straight down the middle, enjoying low-to-no ABV beers in tandem with big, juicy DIPAs like Dock Street King Juice. In response to customer preference, high octane beers are getting more intense, and low-intensity beers are dropping down to non-alcs, which leaves a bit of a blank space in what's traditionally the industry's sweet spot, 4-6% beers. But if that's still the range your customers are looking for, don't worry. Danelle Kosmal of the Beer Institute says this is likely just a trend that will even out in time.
"The trends of no alcohol and high-end ABV, there are ebbs and flows to that," she says. "If we look over the past two decades across the total beer category, the average ABV doesn't deviate a lot from 4.5 percent."
Jolly Holidays
While hop-seekers will happily enjoy an Imperial IPA all year-round, a magical time of year is approaching – Imperial stout season. We tend to see more beers like Sierra Nevada Narwhal Imperial Stout or Stone Imperial Stout appear on shelves as the weather gets colder and the holiday season approaches. That's because Imperials of any kind are perfect to pair with the richer meals we consume around the holidays. Plus, there's something about the dark, roasty malt of a rich Imperial stout that makes sitting around the fire that much cozier. They also make great gifts, whether your customers are buying for a beer geek relative or bringing a nice bottle to a holiday party for a host gift.
As customers are looking to splurge on friends, family and maybe even themselves this holiday season, help them get the most out of their celebrations with a BIG selection of Imperial beers.
---
WHAT'S IN A NAME?
"Imperial" is a hefty title, and you may be wondering how these big brews earn it. It's actually easy – if the brewery decides it's an Imperial, it is! The term comes from the stouts brewed for the Russian Imperial Court, but over time, Imperial has become shorthand for "bigger and better." Imperial IPAs are also called double IPAs or DIPAs, but whatever you call them, these heavy-hitting IPAs have been leading growth in craft in 2022, with dollar sales +6.7% YTD as of July 2nd.
And the Imperial tag isn't just for stouts and IPAs anymore – breweries have crafted Imperial porters, Imperial sours, Imperial goses and more – Angry Orchard even recently introduced Hardcore Dark Cherry Apple, an Imperial hard cider. So as long as the brew is BIG, it can wear the Imperial label with pride.
---
Big Things Come in BIG Packages
If your customers are chasing the "high-octane" trend, these are the beers for them – not only are they high ABV Imperials & DIPAs, they're also available in 19.2 oz. cans, perfect for the cold box.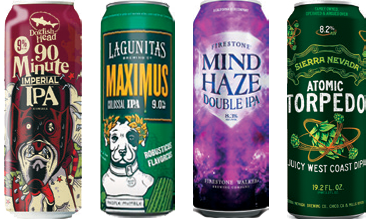 Dubbed "Perhaps the best IPA in America" by Esquire, 90 Minute is a big beer with a great malt backbone that stands up to extreme hopping. 90 Minute IPA is continuously hopped, allowing for a pungent – but not crushing – hop flavor.
Firestone Walker Double Mind Haze
Drinkers can enjoy Firestone Walker's juiciest, fruitiest and haziest IPA ever in a 19.2 oz. can, brewed and packaged for the maximum tropical hop flavor.
Now with a totally fresh package revamp, Maximus Colossal IPA is an updated West Coast double IPA that will blow the minds (and tastebuds) of the modern DIPA connoisseur.
This East Coast/West Coast hop collision, introduced earlier this year, is the #2 new craft single serve as of press time, and the #6 new craft item overall. Sierra Nevada announced in August that the brand will be revamped to be even bolder in 2023, boosting the 8.2% ABV up to 9.2%.