Yuengling has the new packages, beers and programs needed to get the summer started off right!
---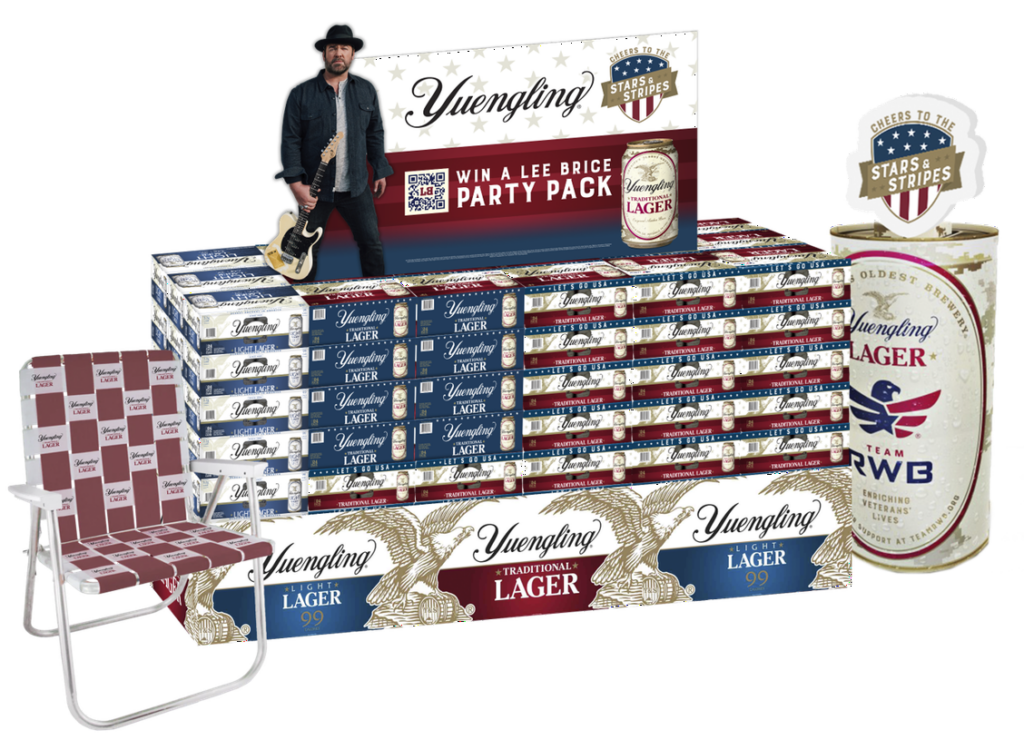 Yuengling is Celebrating America All Summer Long!
America's Oldest Brewery is highlighting the patriotic holidays of summer, celebrating good times and toasting to outdoor music and friends with the return of the Stars & Stripes program featuring country music star, Lee Brice! Patriotic packs will make a return, along with a full suite of Americana-themed POS to celebrate the summer holidays in true Yuengling style!
---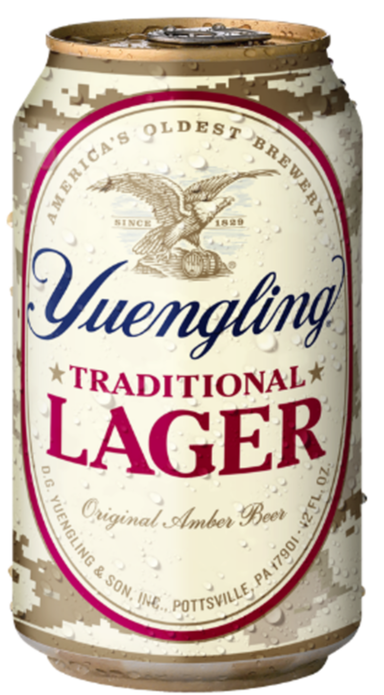 Limited Edition Yuengling Camo Cans
12 oz. camo cans and patriotic packs are back this summer to help bring awareness to Team Red, White & Blue and their mission to support America's veterans. Consumers can scan QR codes on cans and displays to listen to Brice's latest tunes, enter to win a Lee Brice party pack and learn more about Yuengling's commitment to our military and Team RWB.
---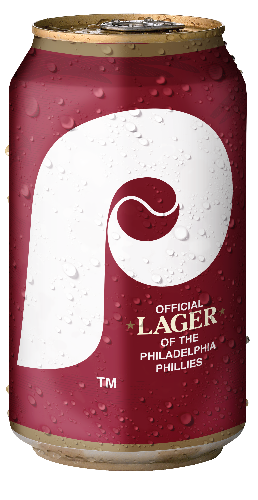 Limited Edition Yuengling Phillies Cans
The Official Lager of the Phillies is back with special Phillies packs! Fans can show their Philly spirit at all their summer gatherings by bringing either 12 or 16 oz. cans of Yuengling Traditional Lager in the limited-edition Phillies package.
---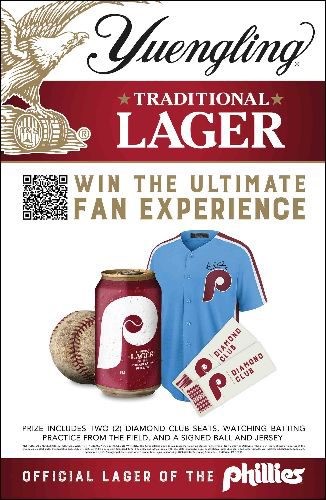 Cheers to Yuengling and Another Great Phillies Season
Yuengling Lager is proud to be the Official Lager of the Phillies and their continued partnership with All Star pitcher, Aaron Nola. Be on the lookout for new, exciting displays and apparel alongside a sweepstakes that gives consumers a chance to win the ultimate fan experience including Diamond Club seats, a chance to watch batting practice and a signed ball and jersey! Fans can follow Yuengling on Facebook, Instagram and Twitter (@yuenglingbeer) for more details as they unveil plans to build on the momentum of the exciting 2022 season, coming in strong with a fan-centered Yuengling x Phillies sweepstakes to celebrate the Official Lager of the Philadelphia Phillies!
---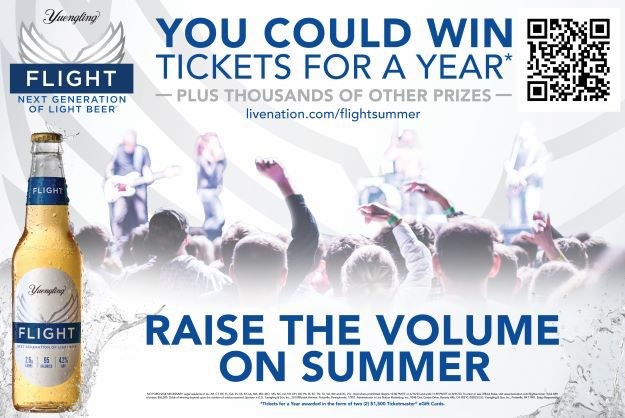 Raise the Volume on Summer with FLIGHT
This summer, FLIGHT by Yuengling is giving away over $50,000 in Live Nation tickets and prizes! FLIGHT summer displays will feature QR codes for shoppers to scan to enter for a chance to win tickets for a year or a concert getaway with airfare and accommodations, plus 5,000 lucky winners will receive instant ticket cash. With an awesome giveaway program and only 95 calories and 2.6 grams of carbs, the crisp & refreshing FLIGHT makes summer even better.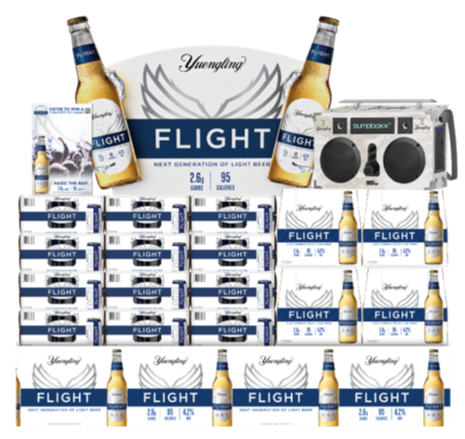 ---

FLIGHT by Yuengling
Yuengling is elevating your beer experience with the next generation of light beer. Brewed by the 6th generation of all female Yuengling family brewers, FLIGHT is clean, crisp and refreshing with only 2.6g carbs, 95 calories and 4.2% ABV.
---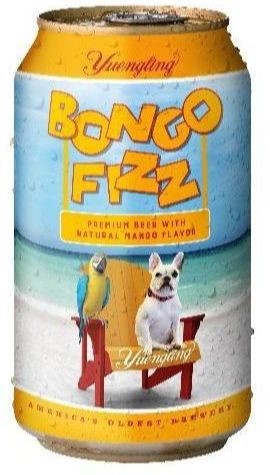 Yuengling Bongo Fizz
Yuengling Bongo Fizz is the latest innovation from America's Oldest Brewery. Light, refreshing and crisp, this premium beer is the embodiment of tropical relaxation. Yearn for the beach with a taste that finishes with a juicy burst of natural mango flavor.