Pumpkin, Spice & Everything Nice
A beloved seasonal with colonial American roots is still a best-seller.
Long before pumpkin spice lattes signaled the unofficial start of fall, pumpkin beers rang in the season. The arrival of the first orange six-packs & cases is still a cause for celebration. But have you ever wondered why anyone would make a beer with pumpkin in the first place?
Turns out, these beers are historic!
An important symbol of American culture, the pumpkin was a staple of the colonial diet, especially when it was fermented. Because pumpkins are full of starches and sugars, colonists used them to craft the earliest "pumpkin beer," with recipes for the brew published as early as 1771. But those early beers would hardly be recognizable to today's craft beer drinker – made without any malt, they were more like a hoppy pumpkin cider.
Today, a variety of pumpkin beers are enjoyed as a seasonal alternative to the West Coast IPAs of summer that are relished before the barleywines and porters of winter.
Pumpkin beers can run the gamut from brown ales brewed with real pumpkin (like Dogfish Head's classic Punkin Ale) to roasty porters with sweet, spicy notes (like Evil Genius Trick or Treat). They might finish sweet or dry, range in color from clear amber to opaque & dark and the included pumpkin may be raw, roasted, juiced or pureed, or not be present at all. In fact, many pumpkin beers don't actually contain pumpkin! Instead, the unifying characteristic of modern pumpkin beers is the inclusion of spices and flavors typically found in pumpkin pie: cinnamon, nutmeg, allspice and vanilla. These flavors can be added via steeping spices in the beer like tea, or by aging the beer in bourbon barrels for vanilla notes (like in Heavy Seas' The Great'er Pumpkin).
It's that characteristic combination of flavors that makes pumpkin beers the perfect choice for fall. With a strong malt backbone, higher ABV and fall spice notes, these beers pair incredibly well with cooler temperatures and heartier cuisine, from roasted chicken and turkey to creamy squash soup to – you guessed it – pie.
And the best part? While pumpkin beers might get the most play in the weeks leading up to Halloween, their ideal sipping season runs all autumn long. From the first changing leaves to Thanksgiving dinner, there's no better accompaniment to fall festivities than a frosty pumpkin beer!
---
U-Pick Pumpkins – Fresh from the Tank
Can't get enough of that good orange stuff? Here are a few pumpkin brews your customers are looking forward to this fall!
Weyerbacher Imperial Pumpkin


Sweet biscuit malt and dark sugar complexities exist in harmony with cinnamon, nutmeg, cardamom and clove in this Imperial pumpkin ale.
Dogfish Head Punkin Ale


Dogfish Head's classic, full-bodied brown ale features smooth hints of real pumpkin, brown sugar and spice.
Evil Genius Trick or Treat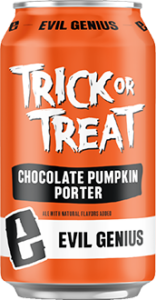 This dark, roasty porter is brewed with cinnamon, clove, nutmeg and chocolate.
Sam Adams Jack-O


Jack-O is packed with flavors that recall memories of homemade pumpkin pie: fresh pumpkin, cinnamon and nutmeg. A subtle note of fresh citrus balances out the spices to offer a crisp, refreshing finish.
Heavy Seas The Great'er Pumpkin


This bourbon barrel-aged pumpkin beer is a copper-colored ale with notes of vanilla, oak, pumpkin and flavors of autumnal spice.
Woodchuck Pumpkin Cider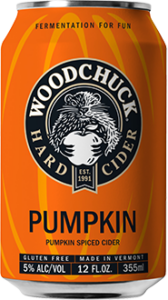 A natural pumpkin profile and spiced notes play perfectly against the red culinary apple varieties blended in this seasonal cider.