Father's Day is quickly approaching, so you may want to stock up on what we think are some great choices for all kinds of dads! On June 18th, dads everywhere will be relaxing with a refreshing beverage in hand! Let's raise a glass and cheers to all fathers who deserve a brew-tiful day with these perfect pints for pops!
For the Dad Who…
---
Is Active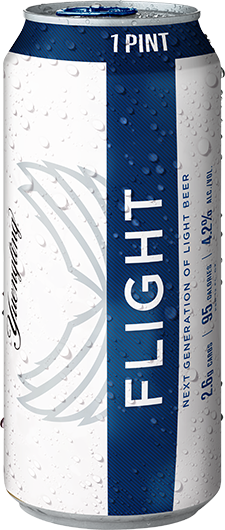 FLIGHT by Yuengling
With only 2.6g carbs and 95 calories, FLIGHT fits right in with dad's active lifestyle. Brewed by the 6th generation of all female Yuengling family brewers, FLIGHT is crisp, clean, refreshing and sessionable – the perfect cooldown companion after a Father's Day bike ride, hike or round of golf.

Twisted Tea Light
For the active iced tea lover who wants a bit of a kick this Father's Day, Twisted Tea Light is a perfect option. With a sessionable 4% ABV, Twisted Tea Light has all the things we love about Twisted Tea, with only 115 calories, so dad can save those calories for some delicious grilled BBQ or dessert.
---
Supports Local Businesses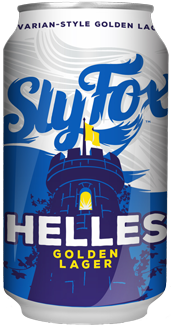 Sly Fox Helles
If pops loves to keep things local, then Sly Fox Helles is the perfect choice for him! This golden lager is brewed with imported German pils malt and Saaz & Hallertau hops. It's light in body and offers a gentle, dry finish. And the best part? It's brewed just a stones' throw away!
2SP Up & Out
A local brew for the hazy IPA lover? Dads can't go wrong with 2SP's Up & Out. Simcoe and Mosaic are the dominant hops in this brew that together create a nice citrus/piney flavor profile. The thing with pitching hops during the whirlpool (the last part of the actual brew day) and dry-hopping (the latter half of the cellaring period) is that the flavors from the hops come through a lot more, but yield little bitterness. This highly crushable IPA will make anyone's Father's Day even better!
---
Thinks the More Hops the Better
Sierra Nevada Pale Ale
When dad is looking for a hoppy brew, Pale Ale is an ideal choice. Its unique piney and grapefruit aromas from the use of whole-cone American hops have fascinated beer drinkers for decades and made this beer a classic. It is – as it always has been – all natural, bottle-conditioned and refreshingly bold. If grilled steak is on the menu for Father's Day, this hoppy beer makes the perfect companion.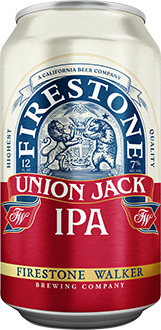 Firestone Walker Union Jack
Know a dad who thinks the hoppier the better? We've got just the beer for him. At 60 IBUs, Union Jack is an aggressively hopped West Coast IPA that showcases pineapple, citrus and piney aromas along with exceptional dry-hop flavors of grapefruit and tangerine. This intense brew finds its balance in honey-like pale malt sweetness.
---
Is Abstaining from Alcohol

Guinness 0 Non Alcoholic Draught
If pops loves a great beer, but chooses not to imbibe this Father's Day, there are some great NA options available for him! One being Guinness 0 Non Alcoholic Draught. Brewed at St. James's Gate in Dublin (the home of Guinness), each pint of this non-alcoholic beer is packed with the same quality Irish malt and roasted barley as the Guinness Draught Stout we all know and love. It's all the remarkably smooth and delicious taste without the alcohol!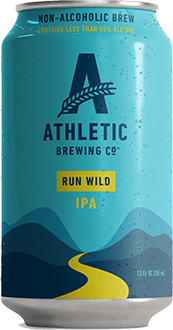 Athletic Run Wild
Whether dad is cutting alcohol out of his life, or just likes a non-alc IPA once in a while to keep the party going, he shouldn't have to sacrifice flavor. Enter Athletic Run Wild – the ultimate sessionable IPA for craft beer lovers who don't want the alcohol. A winner of over 20+ awards, Run Wild is brewed with a blend of five Northwest hops for an approachable bitterness to balance the specialty malt body. And this great-tasting, vegan friendly, refreshing NA beer is a mere 65 calories, so dad can imbibe all day long with no hangover!
---
Loves to Try New Things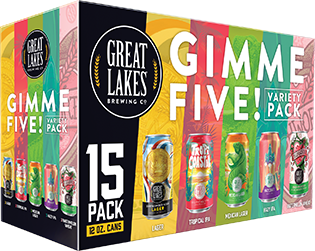 Great Lakes Gimme Five!
Great Lakes' year-round 15-pack can variety includes: Dortmunder Gold Lager, Burning River Pale Ale, IPA, Hazecraft IPA and Crushworthy Lo-Cal Citrus Wheat.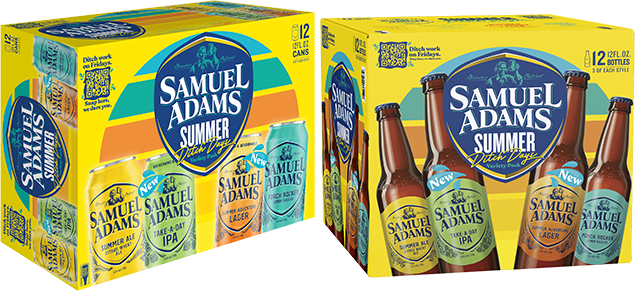 Samuel Adams Ditch Days
Another great option for the dad who craves variety or just can't make up his mind, is Samuel Adams' summer variety pack that offers a wide range of refreshing brews including: Summer Ale, Porch Rocker, new Take-A-Day IPA and new Summer Adventure Lager.
---
Is a Cowboy at Heart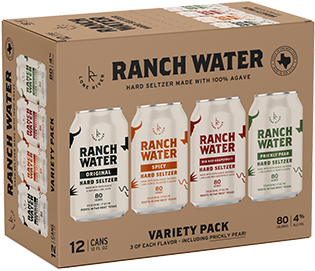 Lone River Ranch Water Variety Pack
Know a dad who watches old western movies, or dreamed of being a cowboy as a kid? If so, he must have imbibed in ranch water at some point during his legal drinking years. If he loved it, there is no better choice than the Lone River Ranch Water Variety Pack to enhance his inner yee-haw. This mix pack includes: Original Ranch Water, a mix of tequila, lime juice and soda water; Rio Red Grapefruit, Ranch Water with a squeeze of Rio Red grapefruit juice; Spicy, Ranch Water with a Texas-sized kick of jalapeño and exclusive to the variety pack – Prickly Pear, inspired by the prickly pear cactus fruit found in the high desert of Far West Texas.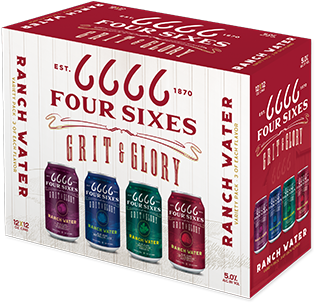 Four Sixes Grit & Glory Ranch Water Variety Pack
Maybe a father who loves ranch water would want to try something he hasn't before, while staying true to his western roots. Four Sixes Grit & Glory celebrates the ranching traditions and values of the famous 6666 ranch. Their muse is the American cowboy who lives a life built around the tradition of family, relentless hard work and integrity. Four Sixes Ranch Water Variety Pack includes four ranch water flavors that are distinctly Texas influenced and cater to the essence of the land: Blue Agave Natural Lime Juice, Blue Agave Spicy Habanero Juicy Mango, Blue Agave Prickly Pear Margarita and Blue Agave Blackberry Pomegranate.
---
Is a Sports Fanatic
Evil Genius There's No Crying in Baseball
For the dad who plans on watching some baseball this Father's Day, or any day there's a game on, Evil Genius There's No Crying in Baseball is a clear choice. This mango IPA is brewed with a delicate balance of malted barley and wheat, hopped with three of the juiciest hops Evil Genius could find and infused with mango. It's a great tasting beer to sip on while dad roots for his favorite team!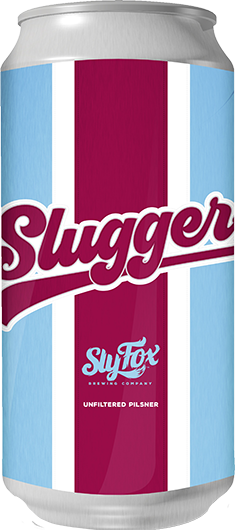 Sly Fox Slugger
We all know a dad who will be rooting for the Phillies on June 18th. What better beer to cheer on the Fightin Phils than Sly Fox Slugger – a beer made for baseball and produced locally! This pilsner is as crisp as the crack of a bat, yet flavorful enough to let dad know it's no bush league beer. Like most ballpark brews, Slugger pairs well with peanuts and Cracker Jack.
---
Is a Cocktail Consumer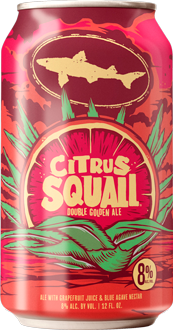 Dogfish Head Citrus Squall
For the father who typically drinks cocktails, but may want to venture into beer territory, Dogfish Head Citrus Squall will do the trick. This golden double ale is brewed with blue agave, grapefruit purée, grapefruit & lime peels, pilsner malt, sea salt and a special tequila yeast that drinks like the tequila-based cocktail that inspired it: The Paloma.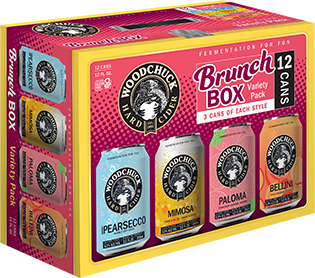 Woodchuck Cider Brunch Box Variety Pack
The dad in your life may enjoy his cocktails, but we wonder if he's ever had a cocktail-inspired cider. Woodchuck Cider has been crafting America's original hard cider since 1991. Back then, they didn't care that the world was drinking beer or cocktails, because they had a passion for hard cider. So that's what they made. Woodchuck has stayed true to their roots, fermenting quality, innovative ciders with every batch. The Brunch Box Variety Pack showcases four of these innovative ciders (perfect for a Father's Day BBQ) in one convenient 12-pack. The mix includes four styles any cocktail drinker will love: Pearsecco, Mimosa, Paloma and Bellini.
---
Is a Seltzer Seeker

Truly Wild Berry
A simple, seltzer-loving dad can't go wrong with a Truly Wild Berry on his special day. A mix of strawberries and raspberries from California, with Marion blackberries, brings the natural sweetness and juiciness of fresh-picked berries to this refreshing blend. It will provide pops with a delightful and satisfying beverage that complements the joyous occasion of his day.

White Claw Black Cherry
When the dad in your life is looking for a bubbly libation, Black Cherry White Claw will hit the sweet spot. Crisp and clean, Black Cherry White Claw has a fresh and juicy black cherry taste that shines through the clean seltzer base with just the right amount of carbonation.
---
Celebrate Father's Day with Moosehead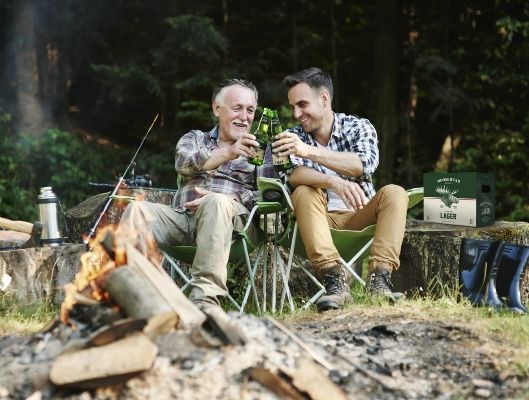 Now through June 30th, consumers can share with Moosehead the reasons their dad is the best for a chance to win a trip for two (themselves and their dad) to their choice of the NFL 2023/2024 AFC or NFC championship! The incredible prize includes airfare, lodging, game tickets and $200 in spending money!
Consumers can enter the sweepstakes via QR code scan on relevant POS materials or visit MooseheadLager.com where there will upload an essay (250 words or less) and/or a video submission telling Moosehead why their dad deserves to go to the professional football conference playoff game.