"I've often found that in times of stress, opportunities to improve and innovate present themselves." That's been Fred Gross' philosophy as he's entered his new position as VP of Sales and Marketing at Origlio.
It's Monday morning and we're sitting in Gross' office as he prepares for his scheduled leadership meeting with Mike Kugler, Senior Director of Sales and Dan Mawn, Director of Brand Management, Pricing & Analytics. "Mondays are busy around here," says Gross as he signs into Zoom. "Mike, Dan and I go through a laundry list of updates from sales numbers, personnel, training and development, inventory, pricing, sales channel reviews – all the KPI's & programming that are active both regionally and nationally. The list goes on and on."
Previously the VP of Marketing, Gross stepped into this new role to oversee both the sales and marketing departments at Origlio.
"We created a position that allows us to improve team synergies between sales & marketing," says Gross. "The leadership team is incredibly collaborative. Mike [Kugler] has worn just about every hat here at Origlio. He's a great leader and has so much respect from the team because he's done pretty much everyone's job. And Dan [Mawn] has brought a ton of new systems to the marketing team. With his background in IT and finance, we've been able to automate and innovate much more."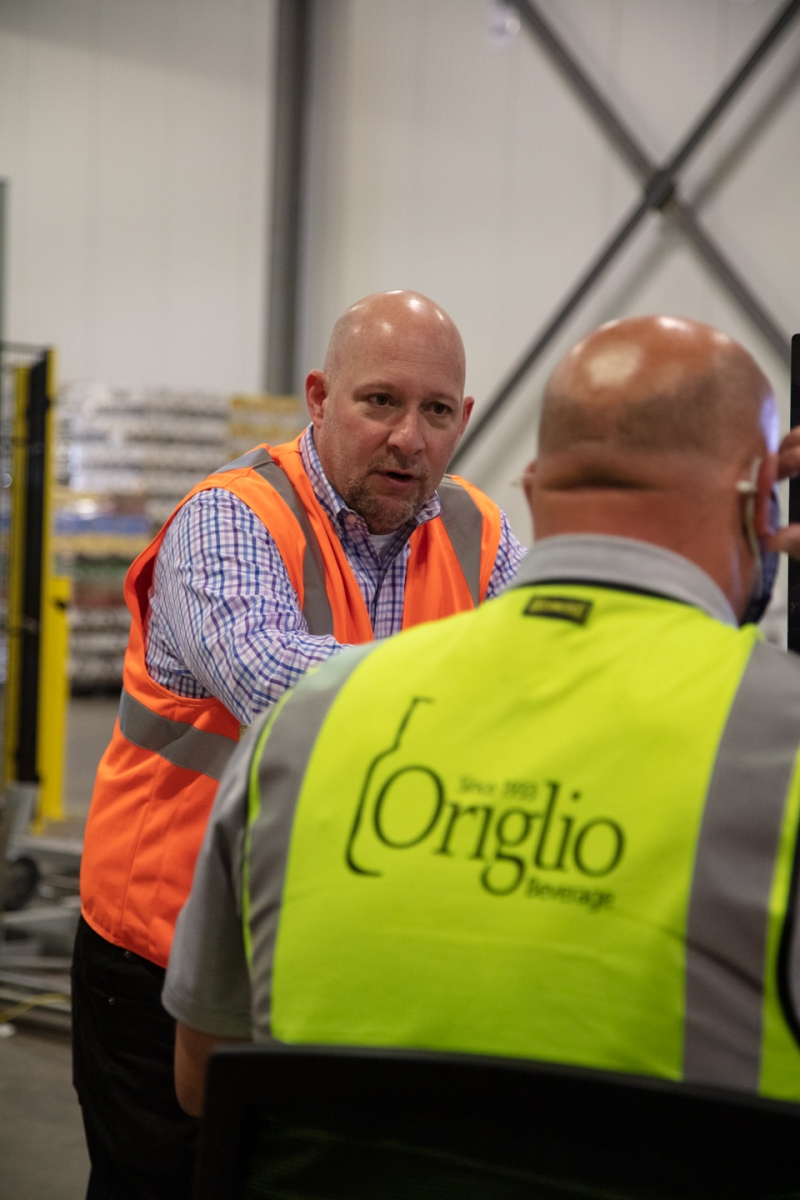 As the meeting gets underway, Fred and his team review topics such as sales & marketing data, budgets, as well as team culture and development areas. Like Kugler, Gross' beer industry experience runs the gamut. "I grew up in this business," he tells me as we head upstairs to his next meeting of the day. "I've loaded trucks, I've picked orders, I've delivered beer. It's been a long time, but the concepts are the same. There's value in that. It helps me in what I do now."
In his previous position overseeing the marketing team, Gross was dealing with tactical and strategic data. In his new role, his priorities are to develop, align, motivate and lead the sales & marketing teams within our strategic vision. "The big thing I've tried to do in this new position is look at the big picture. Every day I ask myself, 'How do I support the team and work with our leaders? How do I continue to build a positive corporate culture, build transparency? Make sure we're empowering our employees?' It's a new role for me, but I want the people who work here and the people who work with us to be part of something they believe in."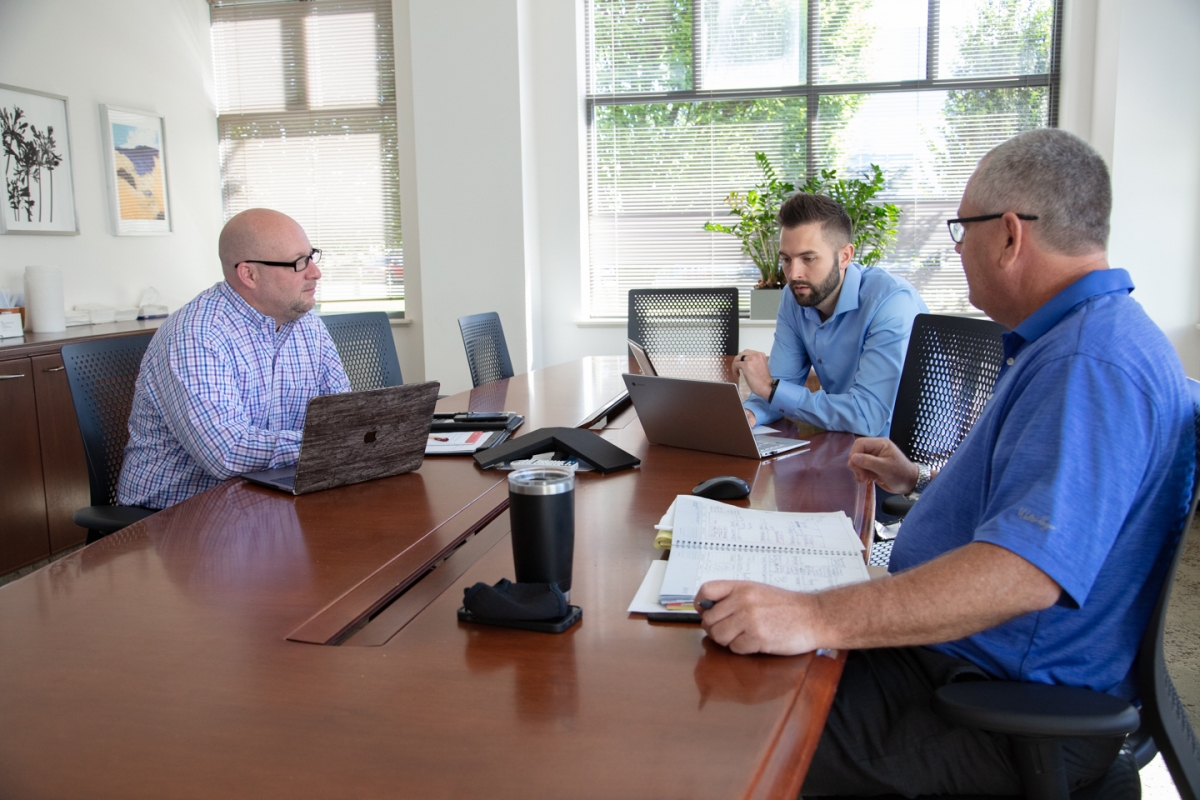 Gross has been in the industry long enough to have seen his fair share of changes, but it was this past year of uncertainty that allowed Gross and his team to take a long look at the way they do things, and innovate and improve in all areas. "COVID was a time of stress for everybody. But I've often found that in times of stress, opportunities to improve and innovate present themselves." Gross and his team continue to grow and gain a clearer understanding of how sales and marketing can create better synergies for Origlio's operations team. New management structures, new technological upgrades to picking and inventory control, virtual town halls that bring Origlio's team and suppliers together remotely – each new system has been conceived, developed and implemented in the past 12 months.
But Gross and his team aren't slowing down any time soon. One of the new ideas our leadership team is working on is a concept called Origlio University, which he describes as "three to five minute videos featuring our employees talking about things that can help a sales rep or a brand manager. We'll have a collection of videos for each department that can help us all do our jobs better."
As he puts on a reflective vest to step into the warehouse, we ask Gross what's kept him in the beer industry for so long. "I love that every day is a little different. Look, I'm a high energy guy, so sitting behind a desk all day doesn't work with my personality. Plus, at the end of the day my job is selling beer. What's more fun than that?"
Congratulations to Our Warehouse Warriors

May and June's Warehouse Warriors have displayed outstanding efforts, attitude & excellence.

Philadelphia: Chris Elgart & Aleem Techiera
Reading: Ricky Yohn & Juan Lopez