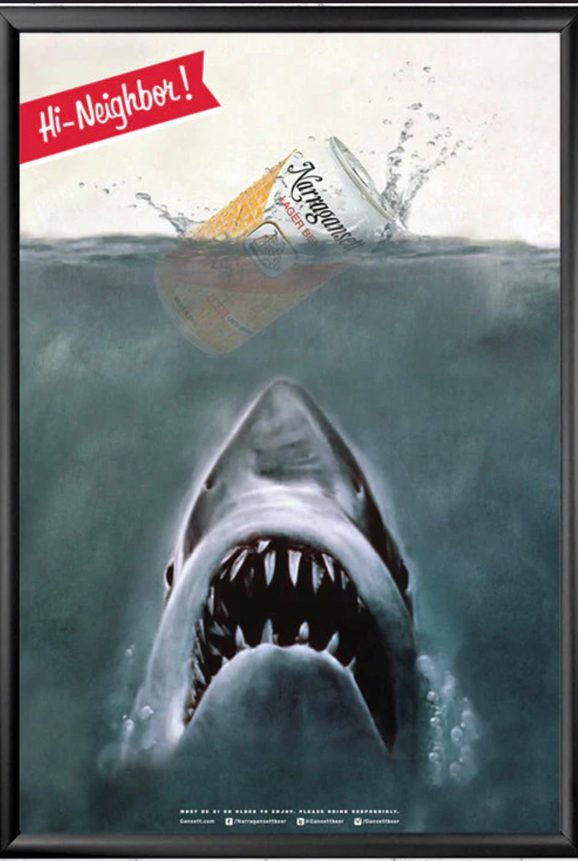 It's that time of year again – the celebration of our ocean's apex predators. Not only was the first Jaws movie released on June 20th 1975, everyone's favorite television event that celebrates sharks and explores various aspects of their lives and habitats, will air on the Discovery Channel from July 11 – 18. This year, Aquaman himself, Jason Momoa will host the weeklong shark extravaganza that has captivated millions of viewers since 1988. What better way to celebrate than with Narragansett Jaws-themed packages!
---
Narragansett Lager Jaws Retro Cans and Shark Wrapped 12-Packs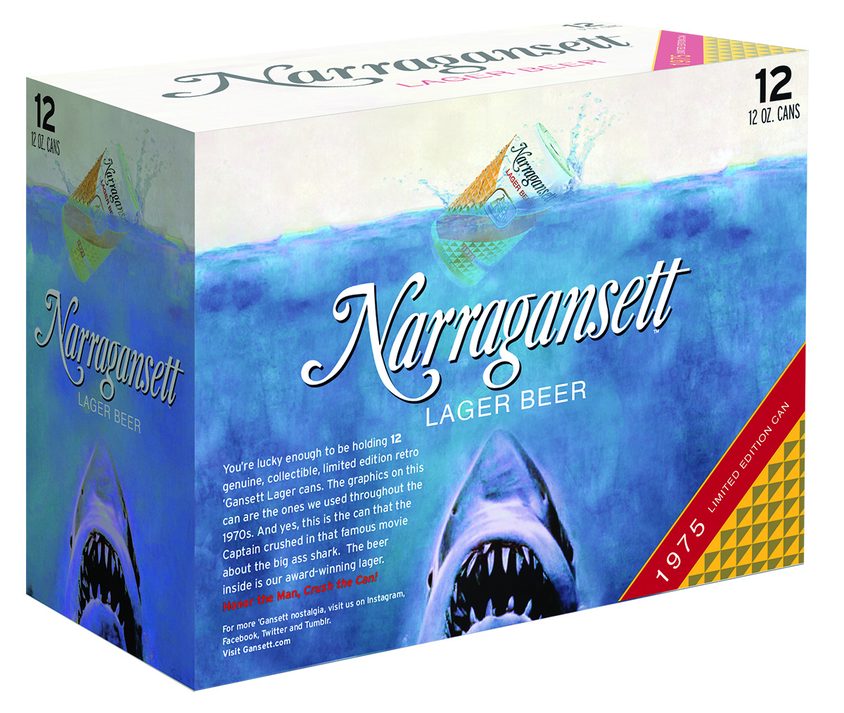 For a limited time, Narragansett is offering 'Gansett Lager 12-packs with Jaws movie poster "shark wraps" that include 12 oz. Lager retro cans (the cans Narragansett offered in the 1970s). 'Gansett was the beer that Quint crushed in the original summer blockbuster, and in 2021 Narragansett gained the rights to utilize the movie poster artwork on their 12-pack wraps. Perfect for Shark Week features, this "grab-and-go" package is great for the boat or the beach and is the most frequently requested package by 'Gansett retailers and consumers, as well as non-'Gansett drinkers.
Celebrate the original summer blockbuster that features America's highest rated domestic lager!
*30-packs of Narragansett Lager will not include the Jaws wrap – but will include the 1975 cans inside.
---
Narragansett Lager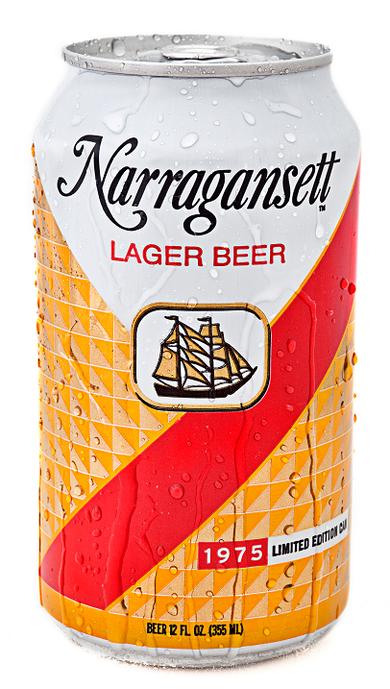 This classic American lager and the workhorse of the 'Gansett stable, is brewed with 6-row malt, seedless hops, corn from Iowa, the purest water from Lakes Ontario and Hemlock and the same lager strain the brewery has depended on since just after Prohibition. This beer is brewed just right for drinking — crisp and refreshing. It's got more flavor than other premium lagers, yet it's one of the most drinkable beers in the world. Available throughout the summer in retro cans from the '70s!
---
Available POS
These posters and inflatable sharks are perfect for Shark Week displays and promotions.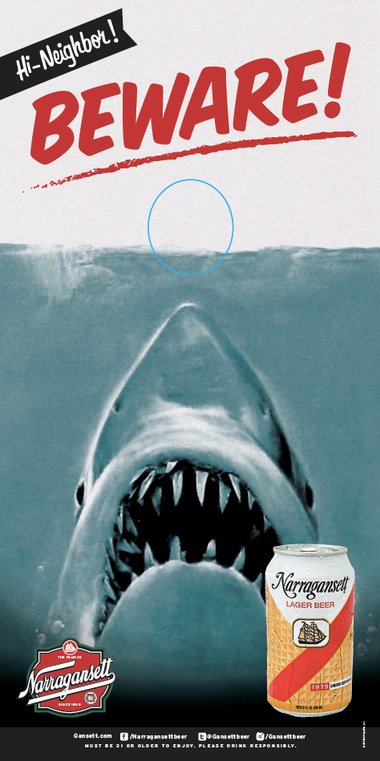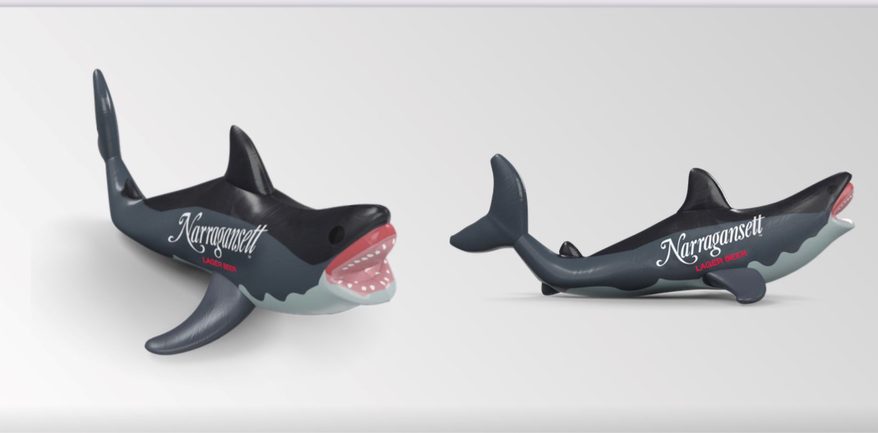 ---
Crush It Like Quint: Unleash Your Inner Adventurer with Narragansett Beer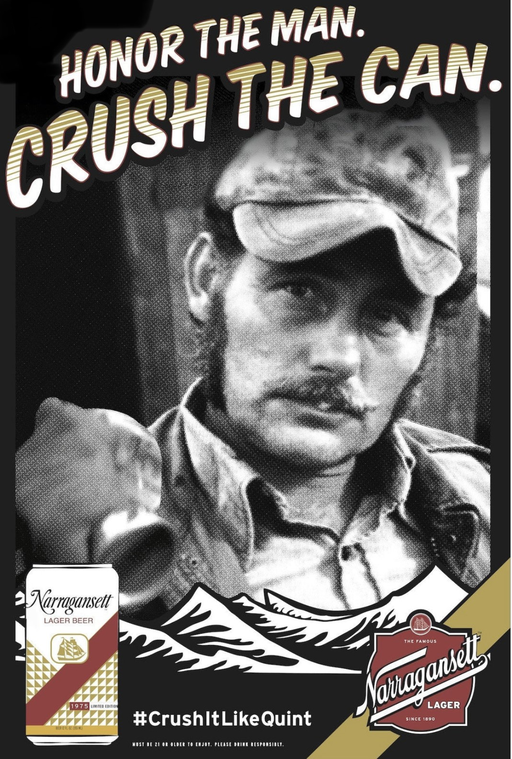 This summer, Narragansett Beer invites consumers to channel their inner Quint and embark on an epic pursuit of unforgettable moments. Inspired by the iconic can-crushing scene from the classic film, Jaws, this campaign encourages consumers to rise to the challenge and create their own remake of Quint's legendary moment. Consumers can showcase their creativity, win amazing prizes and elevate their summer experiences with Narragansett Beer by sharing their remakes now through August 1st for a chance to win Narragansett's entire 1975 merchandise collection. They'll simply post it on social media, tag @gansettbeer and #crushitlikequint!
---
Did You Know?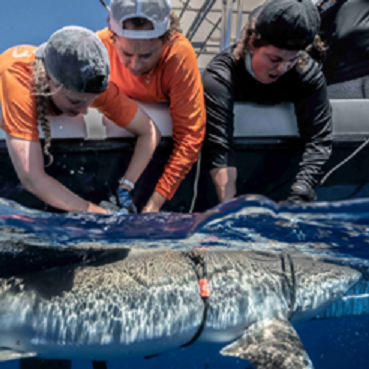 Last year, Narragansett tagged a shark (who their loyal fans named Quint) that is traceable via a map on their website! Find out all the details here.