The beer giant is embracing change – and total beverage – with new partnerships and brands.
If you thought you knew Molson Coors, think again. The Chicago-based company recently encapsulated its evolving ethos with a new name – Molson Coors Brewing Company is now Molson Coors Beverage Company (MCBC). It's a small change with big implications: MCBC is embracing all things beer, but reaching far beyond.  
Teamwork Makes the Dream Work  
Since 2019, the company has announced a plethora of new ventures, new brands and new line extensions, strengthening their position as one of the world's top beverage companies.  
In September 2020, MCBC began a joint venture with Yuengling to bring America's Oldest Brewery to more states throughout the U.S. Yuengling brewers will work with their counterparts at Molson Coors' world-class brewing facilities, tapping their expertise in brewing and distribution to make the Yuengling brands more accessible to new markets. Yuengling will continue to manage all their national selling and marketing strategies, brand portfolio and chain relationships, while MCBC brings analytics and category management support to their partner in the joint venture.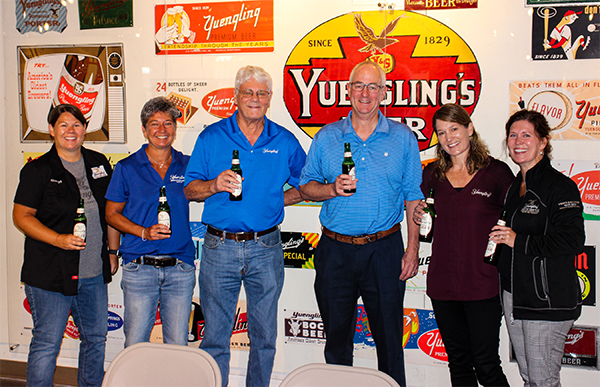 "We are excited to launch this brewing partnership with the team at Molson Coors," said Wendy Yuengling, Chief Administrative Officer and sixth generation Yuengling family member. "Like Yuengling, Molson Coors has an established commitment to quality and rich history of family brewing excellence." 
The two companies stressed that Yuengling remains a family-owned business, and that the existing company, D.G. Yuengling & Son, Inc., will operate separately from the joint venture with MCBC, meaning no disruption for current Yuengling markets. 
In the spirit of capturing their fair share of total beverage, MCBC also announced a partnership with the top above-premium player in RTD coffee, Philly-based coffee roasters, La Colombe. According to Pete Marino, MCBC's president of emerging growth, RTD coffee is "close to the size of the hard seltzer category, at nearly $4.5 billion in revenue – and it has the chance to double in the years ahead." MCBC and La Colombe have struck a 10-year deal, which will see MCBC distribute non-alcoholic La Colombe products to convenience and drug stores, and eventually to their entire footprint. 
"[MCBC will] undoubtedly be a beer-dominant company for generations. But we no longer live in an either-or world… we believe we can be a great beer company, and a great beverage company."

– Pete Marino, MCBC's President of Emerging Growth
"When you're David and you're looking for your Goliath to become besties with, you want the biggest, strongest one," La Colombe CEO Todd Carmichael told Beer Business Daily. "And Molson Coors has displayed that over decades. So for me, it was kind of a no brainer."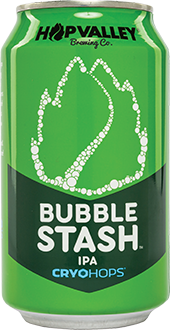 MCBC is also identifying what's heating up in total beverage and bringing competitive new brands to market. Earlier this year, the company launched wine spritzer brand MOVO nationwide, and were able to bring their innovation to Pennsylvania thanks to adjusted liquor laws which allow the sale of 8.5% ABV or lower wine-based products outside of state stores. MOVO Wine Spritzers are made with real wine, sparkling water, real fruit juice and natural flavors, and come in trendy, colorful, slim can packaging that draws the eye. With just 100 calories, no added sugar and a sessionable 5.5% ABV, MOVO Wine Spritzers are tasty and refreshing without the guilt. 
Also new to the MCBC stable is Hop Valley Brewing Co., an Oregon brewery with a refreshingly different take on IPA. Hop Valley made their name with their innovative Cryo Hops, which utilize food-grade, lupulin-laden debris left over from the creation of hop pellets to brew an easier-drinking, less bitter IPA. Harvested from hop cones via liquid nitrogen, Cryo Hops are the key ingredient of the brewery's popular IPAs, the Stash series, which have all the juicy flavors and tropical aromas that drinkers love, without the bitterness. The brand has already enjoyed plenty of success on the West Coast, and Hop Valley ranked as one of the hottest top-20 craft brewers in the U.S. even before their nationwide expansion earlier this year. 
Innovation is the Key to Success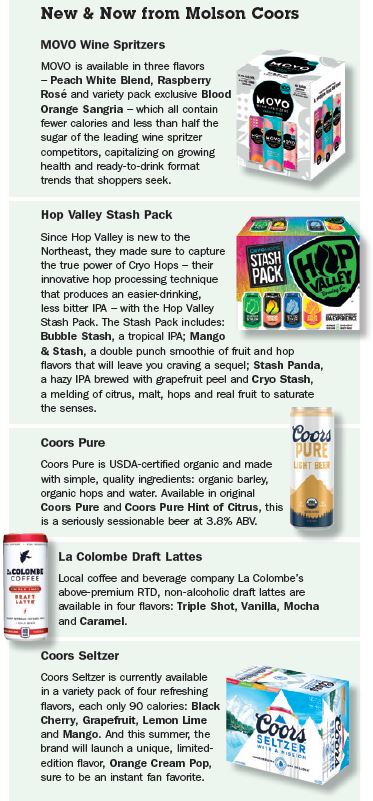 But MCBC hasn't forgotten about their biggest brands. In fact, the company has seen massive success – and brought growth to beer – with line extensions like Blue Moon Light Sky. Light Sky, a lower-calorie extension of #1 craft beer Blue Moon Belgian White, has been a huge hit with consumers, becoming the #1 new beer in 2020. To capitalize on that growth, MCBC is working on growing distribution for the brand and considering other Blue Moon line extensions.  
The Coors brand is also getting some love, with two new offerings launched this year: Coors Seltzer and Coors Pure. Coors Pure, which is MCBC's first USDA-certified organic beer, is refreshingly simple: a light lager with a subtle malt sweetness along with low bitterness and slight citrus hop notes. With only 92 calories and zero sugar, Coors Pure tastes light and effervescent, with a clean mouthfeel and minimal aftertaste.  
Coors Seltzer, the first hard seltzer rooted in giving back, has distinguished itself in the seltzer space by making it easy for consumers to make a positive impact. Each 12-pack of Coors Seltzer purchased helps restore 500 gallons of clean water to rivers throughout the U.S., including the Allegheny and Delaware rivers. And since it's certified gluten-free, crafted from real cane sugar and only 4.5% ABV and 90 calories per 12 oz. serving, Coors Seltzer makes giving back BFY too. The brand will be expanding its offerings this summer with a limited-edition Orange Cream Pop flavor, sure to stand out in the growing hard seltzer market.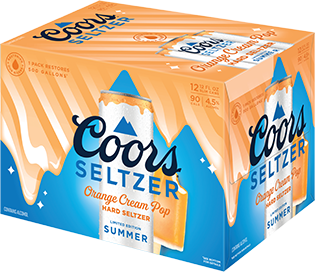 MCBC has made some exciting changes over the past two years, but their evolution as a company isn't just about challenging perceptions of what the beverage market can be. It's about improving the long-term health of both MCBC and their wholesaler and retailer partners.