It's no coincidence that 25th anniversaries are this color

It's no coincidence that 25th anniversaries are this color.
Craft beer officially went "boom" in the mid-'90s, AS visionary brewers began pushing the boundaries of what beer could be. 1995 was perhaps the most storied year as many iconic breweries like Dogfish Head, Heavy Seas and Allagash opened their doors for the first time. The same was true for Weyerbacher and Sly Fox, some of our region's most successful brands. As these breweries prepare to celebrate 25 years of innovation – their silver anniversaries – Heady Times reminisced with the founders of these revolutionary breweries, who now have a few very distinguished gray hairs, and asked what's coming next.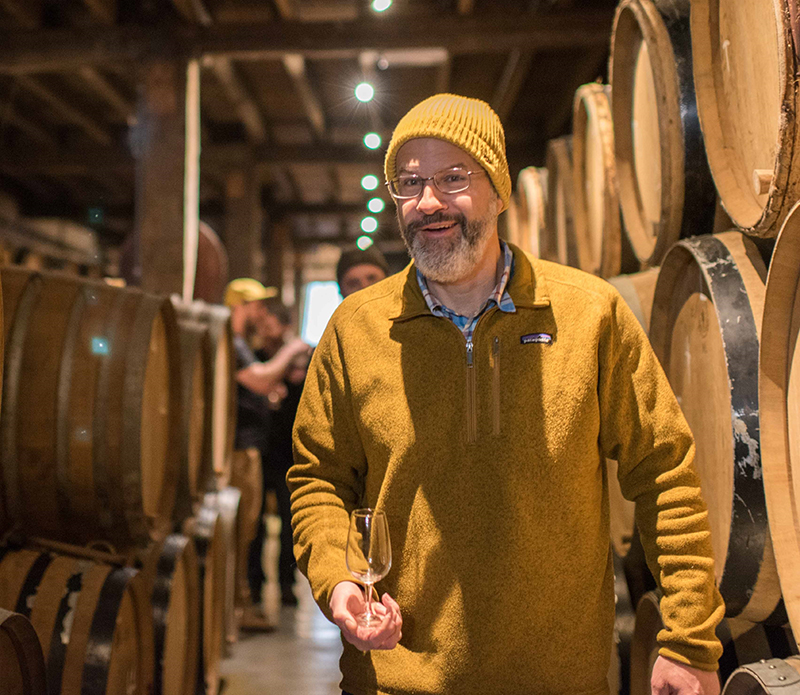 Today, just about anyone who has taken even a casual interest in craft beer knows the name Rob Tod. But back in 1995, he was the sole employee of his fledgling Maine brewery. In those early days, he did everything from brewing the beer to cleaning the tanks. "At the time, my goal was to give people new experiences with beer," says Tod. He rented a small space in the corner of a warehouse and called his new business Allagash Brewing Company, after the river in Maine.
"The only beer we brewed when we opened was
Allagash White
[the now legendary Belgian-style witbier]," Tod says. "Most other breweries were making English-style ales, so it was definitely an uphill battle to get people to understand what we were trying to do with White."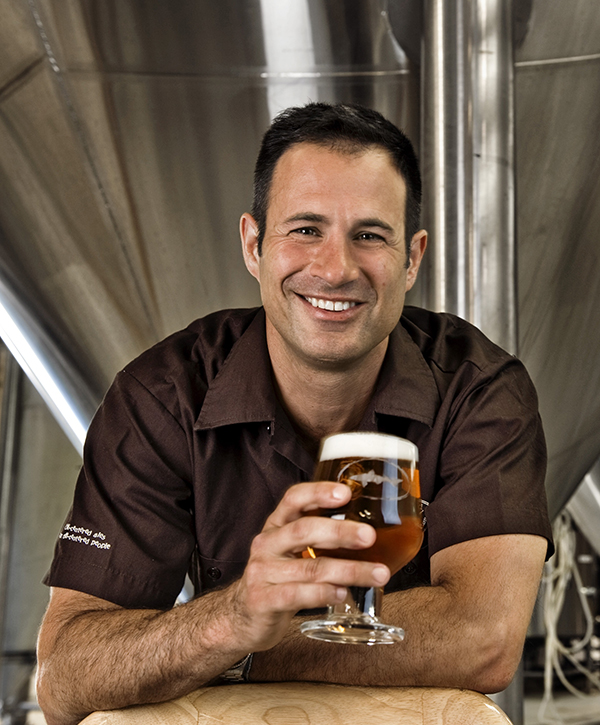 500 miles to the south, Sam Calagione was opening the doors to Delaware's first brewpub, and one of the smallest commercial breweries in America: Dogfish Head. In those days, Calagione was brewing just 12 gallons of beer per batch, hand-bottling onsite and selling exclusively within the walls of his Rehoboth brewpub.
"From day one, our focus has been brewing well-differentiated, off-centered ales featuring high-quality culinary ingredients outside the Reinheitsgebot – something pretty unheard of in the mid-'90s, but that was our intention," remembers Calagione. "We wanted to be pioneers in the industry, showing folks that there is so much more to beer than just water, barley, hops and yeast."

Local favorite Weyerbacher brewed its first beers in August of 1995 inside a livery stable on Sixth Street in Easton. Dan and Sue Weirback opened Northampton County's first microbrewery and quickly found their niche. "Big beers are now our staple," Dan Weirback says. "But they practically didn't exist back then. We came out with
Blithering Idiot
and I found out there was an interest. That's what Weyerbacher tapped into." Weyerbacher was among the first U.S. breweries to make Belgian tripels and quadrupels. They quickly became known for big beers like Blithering Idiot and their flagship,
Merry Monks
.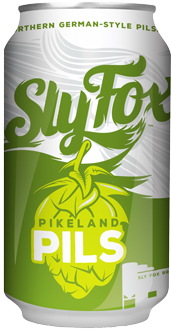 That very same year, avid homebrewer Pete Giannopoulos opened a restaurant equipped with its own brewery in his hometown of Phoenixville. "Frankly, our first big success was the sheer fact that we existed," says Pete's son, Peter Giannopoulos, the second generation to lead Sly Fox Beer. "A restaurant making its own beer?! That was almost unheard of in the mid-'90s. On top of that we were introducing consumers to American interpretations of traditional German beers, which was a new experience to most beer drinkers at the time." National recognition soon came to Sly Fox when one of their most popular beers,
Pikeland Pils
, took home the gold medal at Denver's Great American Beer Festival.
In Baltimore, Hugh Sisson founded Clipper City Brewing Company. Success soon came for Sisson after introducing a lineup of bold beers meant to challenge the average beer drinker. He called this new series
Heavy Seas
. The line of remarkably flavored, high-alcohol beers was such a hit, Sisson decided to rename his brewery after it.
Beer That Has A Story to Tell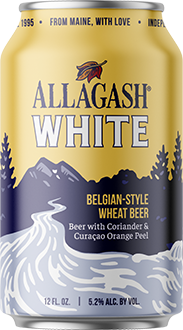 These early breweries became teachers of sorts, guiding customers through tastings of nearly forgotten styles of beer from Germany, England and Belgium. "Beer could be a lot more than just yellow and fizzy and there were stories to tell," says Giannopoulos. Rob Tod's Allagash White was one of the first beers to prove this point. "Our earliest, and still most significant success is Allagash White," says Tod. "For its impact on the craft beer scene, I'd say that I hope White helped to expand people's understanding of what beer can taste like. When it was first brewed, it was nothing like the clear, crisp lagers consumers had been drinking. It was hazy. It was brewed with spices. Luckily, once people started to get it, they came back to Allagash White again and again."

Breweries like Dogfish Head further legitimized craft beer by demonstrating its inherent connection to the culinary world. Their breakthrough beer,
90 Minute Imperial IPA
, is legendary for its continual hopping, a process inspired by a tip Calagione learned from a cooking show. "The chef was simmering a soup, adding peppercorns continuously throughout the boil to ensure an intricate, but well-balanced flavor profile. If it worked for soup, I thought, 'why not beer?'"
The story is an American craft beer legend. Calagione picked up a retro vibrating football game at the local Salvation Army store and rigged it at an angle above the brew kettle. "When my wort was boiling, I turned on the game and the vibrations caused the hop pellets to shake and shimmy through the holes in the pickle bucket, down the 'football field' and into the brew. Originally released back in 2001, 90 Minute is still one of our best-selling beers!"
The Only Constant in Craft Beer Is Change
Predicting how consumer preferences will change is another reason these breweries have succeeded. "One of the biggest changes I've seen in craft beer has taken place in the last five years or so – drinkers are shifting from big, high ABV beers to lighter, more sessionable offerings," says Calagione, who was well ahead of that trend with the release of his sessionable (4.9%) sour
SeaQuench Ale
in 2016.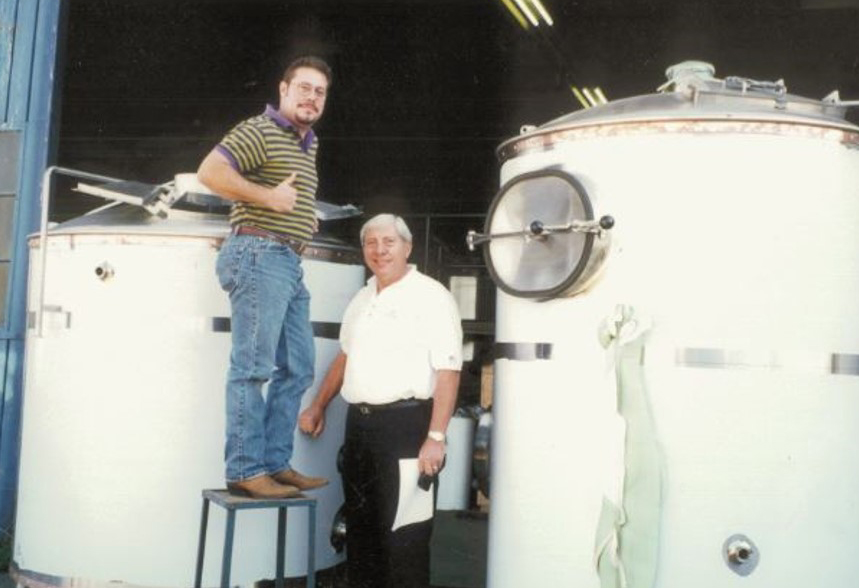 Giannopoulos sees Sly Fox as a vehicle to enhance community. "Some styles come and go, but we hope [in 25 years] we're still brewing the old school styles we love, while experimenting with new techniques and flavors and serving great brews to our awesome customers." In that spirit, Sly Fox is releasing
Silver Fox
this November, a balanced Imperial IPA to celebrate 25 years of "working hard, building friendships and enjoying many delicious beers along the way!"