The Hop Water Segment is Growing Leaps and Bounds Thanks to the "3-in-1 Value Proposition."
Non-alcoholic, hop-infused sparkling waters (a.k.a. hop waters) are popping up everywhere these days. New, innovative suppliers like HOP WTR, as well as some of the nation's largest craft brewers are jumping on board the hop water train. And for good reason! As a segment, hop waters sit right at the cross-section of some of the hottest trends in our industry.
Last year, 49% of beverage alcohol consumers took steps to reduce the amount of alcohol they consume – and beer holds the top dollar share of the NA category at an astronomical 85.2% share. A recent study from Nielsen found that 63% of this growth is from the craft segment, with products priced +28% above overall non-alc, which is great news for retailer margins. And broken down by segment, one style stands high above the rest in total category growth: hop waters, at 176%.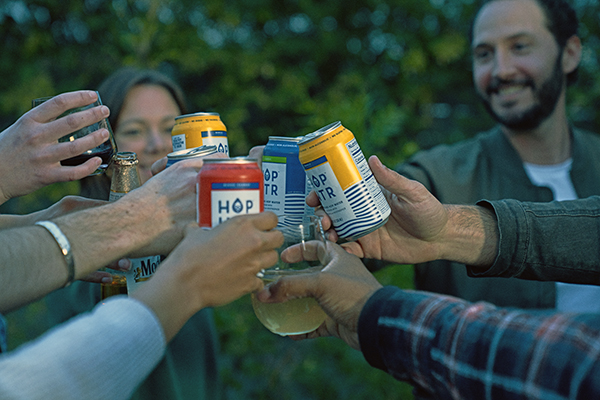 "Hop water has gained tremendous momentum in the past few years," says Jordan Bass, Co-founder and CEO of HOP WTR. According to Bass, part of this steep growth is due, not only to the fact that hop waters are non-alc products, but because they fall into the increasingly popular functional beverage category. "HOP WTR's goal was to create a versatile beverage that was reminiscent of beer, but also included functional benefits," says Bass. "Which is why each of our flavors contain a blend of hops alongside adaptogens and nootropics, like ashwagandha to help destress and unwind, as well as L-Theanine to support mood and cognitive performance."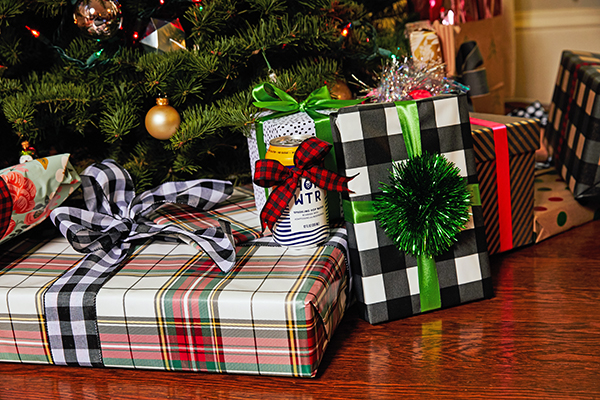 HOP WTR's lineup of sparking hop waters was first created in 2020 by Bass and his buddy Nick Taranto, two dads in their 30s who wanted to create a beverage that had the celebratory nature and taste of beer, but wouldn't make them feel run down the next day. Their portfolio includes crisp and satisfying flavors like Mango, Peach, Blood Orange, Lime and Classic, each delivering the citrusy, piney notes of your favorite IPA. Today, HOP WTR is one of the leading hop water brands on the market by share and was recently crowned a top-10 growth driver in the total craft segment, with sales increasing 342% YTD.
In a short period of time, hop waters have also proven to be incredibly popular with a customer base that beverage alcohol has had a tough time cracking: Gen Z consumers. In 2022, BBC News found that nearly half of legal drinking age Gen Z consumers have never consumed traditional alcohol. And 45% of those consumers expressed a desire for new products focused on health and wellness.
"Lagunitas Hoppy Refresher's target audience is consumers under 40 who see themselves as healthy and active, trying to make responsible beverage choices," says Lagunitas Associate Brand Manager Stacy Shipp. Hoppy Refresher is a crisp, zingy, sparkling beverage made using everything Lagunitas knows about hops.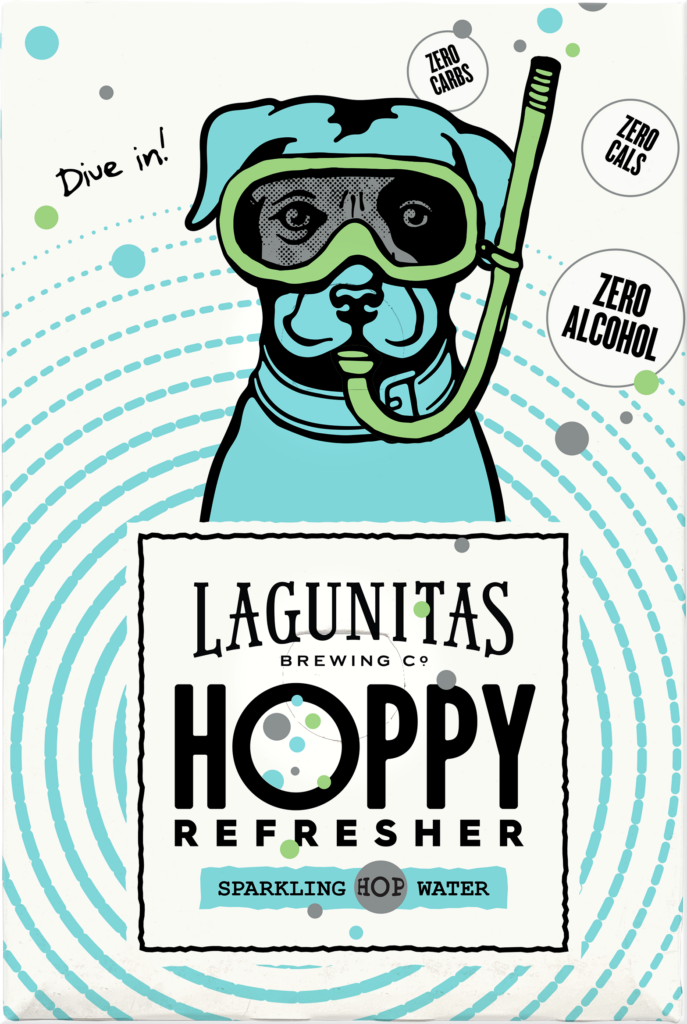 In just five years, this IPA-inspired hop water has been a soaring success and has launched an entire new Hoppy Refresher line-extension.
Lagunitas' Hoppy Refresher Variety Pack, which includes Original, Blood Orange and Berry Lemon flavors, is the #1 non-alc variety pack and the #2 craft non-alc package. In fact, Lagunitas' Hoppy Refresher brand makes up a commanding 50% volume share of the hop water segment, with a repeat purchase rate of 31%.
Perhaps best of all, hop water as a category is highly incremental, even when compared to other non-alc products. A recent study found that 4 out of 5 hop water shoppers also buy beer in the same basket. "80% of hop water shoppers are also buying beer," says Shipp. "As opposed to 71% of other types of non-alc shoppers."
This is likely due to what beverage experts see as a "3-in-1 value proposition" for hop waters. First, they're a premium non-alc product – a segment whose dollar share in 2022 reached $426 million in the off-premise alone. Second, hop waters function as a mixer. "There are many ways to enjoy hop water aside from just a beer replacement," says Bass. "They can be used as a mixer in a mocktail or even a cocktail." Third, hop waters fit in the sparkling water segment, whose market size is forecasted to grow to an astounding $76.95 billion by 2028.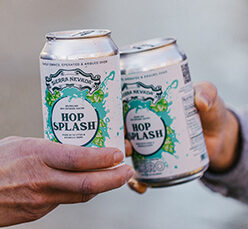 Sierra Nevada introduced Hop Splash, their sparking, hop-infused water in early 2022. Initially launched in a direct-to-consumer sales window, their launch sold out within three days. In its first eight months on the market, Hop Splash commanded a 15% share of the nearly $9 million hop water segment. And the brewery has just announced their first Hop Splash line-extension, Hop Splash Citrus, a new year-round product shipping in early December.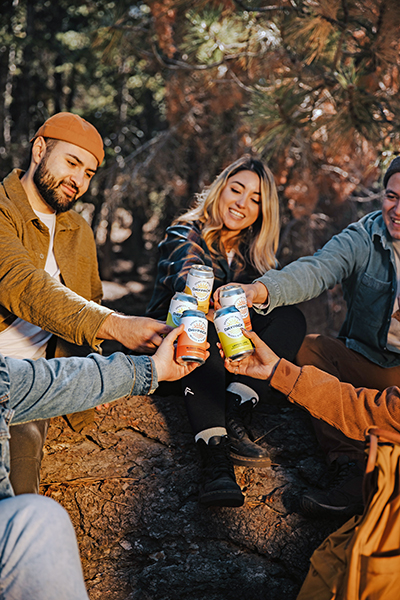 Additionally, the non-alc behemoth Athletic Brewing Company recently launched their sparkling water brand, DayPack. These calorie-free, sparkling waters include Black Cherry, Mango, Lemon Lime and Blood Orange flavors. Less than two months after its launch, DayPack already represents 10% of Athletic's overall sales. "Our goal is to meet people in other aisles of the store who aren't going to the beer aisle," Athletic Co-founder Bill Shufelt told Brewbound. "New consumers [are] coming into the beer world this way." The industry at large has taken notice, with Athletic recently being named Brewer of the Year North America at the 2023 International Beer Challenge.
Hop waters are incredibly powerful, incremental products that attract consumers of all types and are an essential part of business for any retailer. These functional beverages represent the future of beverage innovation, as new suppliers and craft beer heavyweights alike are responding to consumer demands in the wellness and non-alc categories.
---
Hop Water Variety Packs
Retailers unsure of where to start on their hop water journey can rely on these popular variety packs from the leaders of the segment.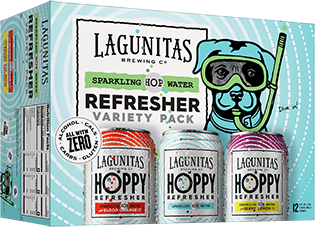 Lagunitas' Hoppy Refresher brand represents a 50% volume share of the hop water segment, and your customers can try three of their zesty flavors in the variety pack, which includes: Original, Blood Orange and Berry Lemon.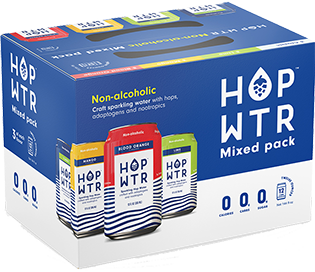 HOP WTR is a non-alc sparkling hop water crafted with bold hops and mood-boosting ingredients. Classic, Blood Orange, Mango and Lime – all with no alcohol, calories, carbs or sugar – make up this sought after variety pack.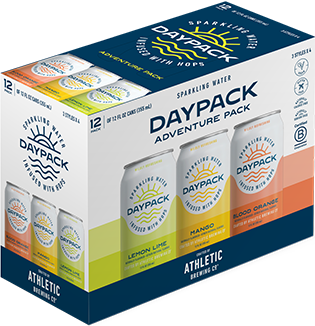 Athletic's new hop-infused sparkling water brand DayPack already represents 10% of their overall sales, after only two months in the market. This mix includes: Black Cherry, Mango, Lemon Lime and Blood Orange.