La Colombe's venture into beverage alcohol is an early sign that RTD hard coffee is ready to explode.
Late last year, La Colombe Coffee Roasters, the renowned Philadelphia artisanal coffee company, caused quite a stir when they announced their entry into the new hard coffee category. Available in Black and Vanilla flavors, La Colombe Hard Cold Brew Coffee has been released across the country – and experts are seeing signs that this could be the next explosive segment in beer.
Founded in Philadelphia in 1994 by Todd Carmichael and his friend JP Iberti, La Colombe has always been dedicated to one simple premise: America deserves better coffee.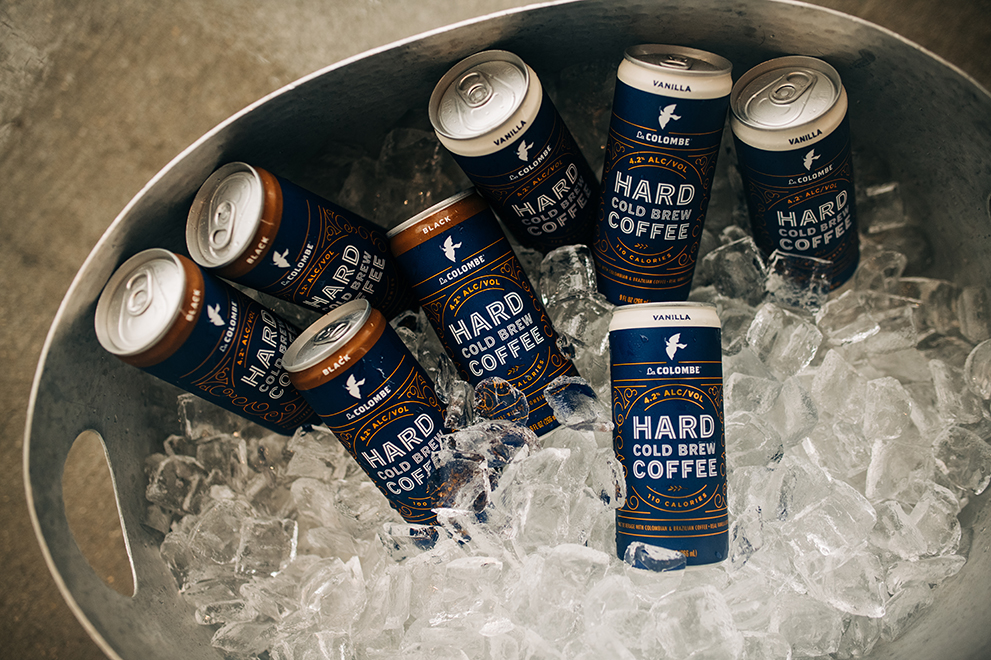 25 years later, sales confirm that their hunch was right – coffee is on fire. Non-alcoholic coffee drinkers consume 3.1 cups of coffee on average a day. And over 50% of all the iced coffee sold is consumed in the afternoon or evening. So, hard coffee is a natural, even logical, product evolution, perfect for many more grown-up activities.
With that in mind, Carmichael and his team decided it was high time to brew a hard coffee for entirely new social occasions, with La Colombe's exceptional, proprietary coffee. Happily, they found an enthusiastic partner in Molson Coors. "The story of Hard Cold Brew Coffee is really the story of a friendship," says Carmichael. "When two makers and innovators come together, something really special can come out of it, and that something special is this product."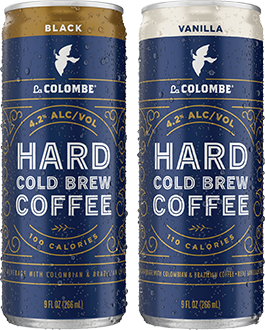 Sofia Colucci of Molson Coors couldn't agree more. "We're always innovating new ways to meet consumers' needs," she says, "[Carmichael] saw non-alcoholic, cold brew coffee sales grow and knew there was an opportunity."
La Colombe Hard Cold Brew Coffee is made with carefully chosen, medium-roasted, Colombian and Brazilian coffee beans that are cold pressed overnight and then filtered. The silky-smooth liquid practically guarantees an uplifting hard coffee drinking experience. And it clocks in at a sessionable 4.2% ABV. "The black flavor has a delicate balance of sweetness and bitterness; the vanilla flavor is accented by rich vanilla bean and dark chocolate notes."
"La Colombe Hard Cold Brew Coffee blends two worlds together," says Colucci. "High-quality coffee and alcohol that can start, or keep, any celebration going. It's the ideal rally drink for adults, and we're excited drinkers are already responding to it."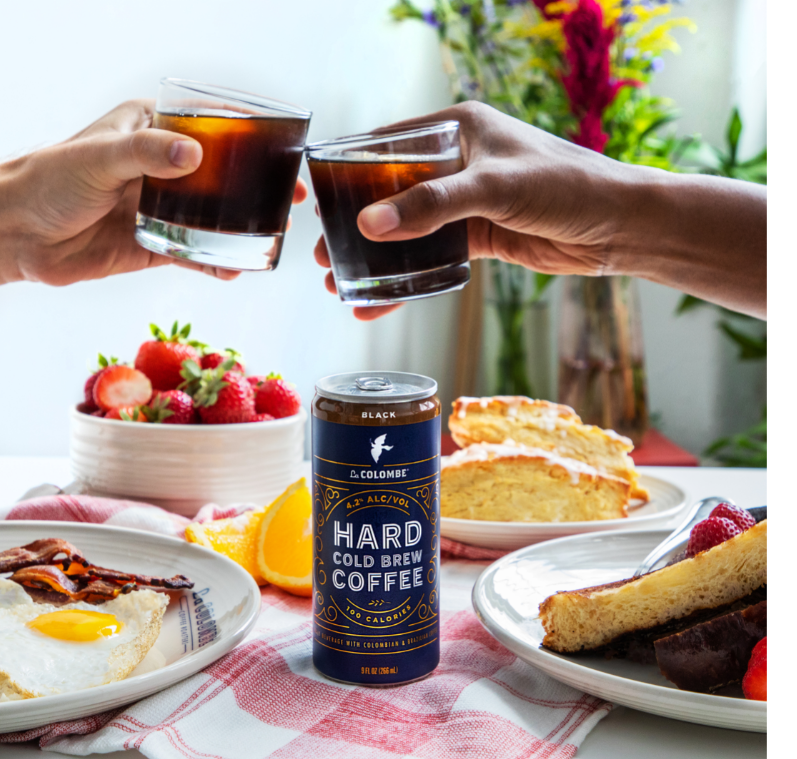 La Colombe Hard Cold Brew Coffee is a product that fits into the busy, on-the-go world we live in, which inspired the Molson Coors marketing team to create this theme: Rally Like A Grown-Up. "Rally like a grown-up means there is energy and momentum taking you from one thing to the next," says Colucci. "These hard coffees are perfect when happy hour lasts until your dinner reservation."
With few players currently in the field, La Colombe's ready-to-drink Hard Cold Brew Coffees are in a prime position to take the world by storm as "the perfect drink for occasions like weekend brunches, all day events and evening celebrations with friends," says Colucci.
Or as Carmichael simply puts it, "This Hard Cold Brew Coffee is truly something beautiful."