Sly Fox's former Director of Sales leads the brewery into a new year with a new position.
Sly Fox Brewing Co. Has been a part of Peter Giannopoulos' family since he was just six years old. Having worked his way up from a Forklift Trainer to one of the youngest Sales Directors in Pennsylvania's craft beer scene, Giannopoulos knows this industry inside and out. We caught up with this jack of all trades to learn more about his career and what this beloved local brewery has in the pipeline for 2022.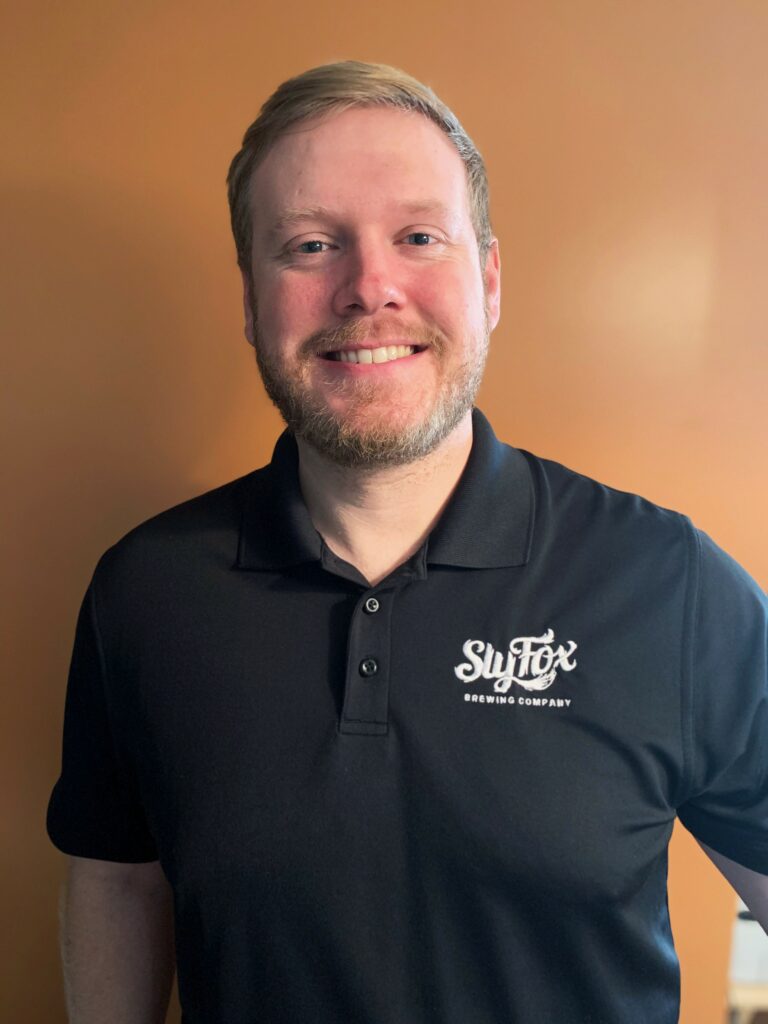 Heady Times (HT): Have you been a part of the family business since you were old enough to work?
Peter Giannopoulos (PG): My family first opened the Sly Fox Brewhouse & Eatery right around my 6th birthday, so I've grown up around the business my whole life. However, funny enough, my first official job in "craft beer" was as an operations intern at Origlio! I had different jobs growing up and wanted to gain other experiences, but I always knew I'd come to work for the brewery. I worked at a hardware store and a golf course in high school and college. After college, I worked for Wegmans at their distribution center in Pottsville. I knew once I came to the brewery I'd be doing that for life, so I wasn't in a terrible rush when I was younger.
HT: Other than being able to see your family frequently, what do you like most about working for the brewery?
PG: We're a very collaborative company. Every single employee has an impact on the business. We value our people taking initiative, developing new ideas or methods and making them a reality. It's really gratifying to see the ideas come to fruition. I also love our ties to the community and our philanthropic efforts. We recently hosted a successful benefit concert for the Hurricane Ida flood victims in Mont Clare and Port Providence that raised over $30,000! And of course… I truly love our beer!
HT: You've held a number of positions at Sly Fox, what are they and do you have any memorable stories you could share?
PG: I started as the Assistant Operations Manager in 2014, while also taking on other jobs like Forklift Trainer and Event Planner. I have a funny story from that time. The night before our first Goat Race in Pottstown in 2015, I was working so late that I decided to sleep under my desk instead of going home. That's when I found out the hard way that we have motion sensors in the building! Cops showed up and everything – it was great. A few years later, I flipped over to the sales side, first as the Sales Rep for Philadelphia and then eventually Director of Sales. And now I'm transitioning again to President of Brewery Operations.
HT: Congrats! How did the transition come about and what are your new responsibilities?
PG: During this past year with the challenges the pandemic has presented, there became a need for more support for the inside operation at the brewery. As a team, we agreed that this is where I would be most helpful to the company. I'm excited to take my experiences in both operations and sales to guide and support our staff through this ever-changing environment and further drive Sly Fox's success.
HT: As 2021 comes to a close, and we get ready for 2022, what can we look forward to from Sly Fox?
PG: We're actually bringing back some of our classics in 16 oz. cans. Odyssey Imperial IPA is making its return after a few years' hiatus, and we're bringing back our Black Lager in January, which went over very well in 2020. We'll also be releasing a new beer with Alex's Lemonade Stand Foundation this spring and we'll be introducing new cartons for 6-packs and 4-packs that will elevate how our beer merchandises in the retail space.
HT: And finally, with Sly Fox being such a cornerstone of Philly craft beer culture, what do you think makes this city such a special place to brew and sell beer?
PG: Philadelphia is such an amazing beer city and community. We feel fortunate that Philly is our home market and that we've been around long enough to see its rise to become "America's Best Beer Drinking City." The local bar managers and distributor owners really appreciate quality over all else and they're also fiercely loyal. The relationships we have here run deep and we're very thankful to have so many great partners to work (and enjoy beers) with!