Mike's Hard Lemonade & Cayman Jack "Claw" a Category Back to Growth.
Without cannibalizing any of their other brands, Mark Anthony Brands continues to develop innovative and flavorful beverages for consumers looking for alternatives to light beer.
Wait, wait, don't stop reading. We can explain… Love them or hate them, puns pack tons of meaning into fewer words. Faced with the challenge of writing a concise, pithy headline for a company with so many top-selling brands, our best option was a pun on White Claw. Here's why…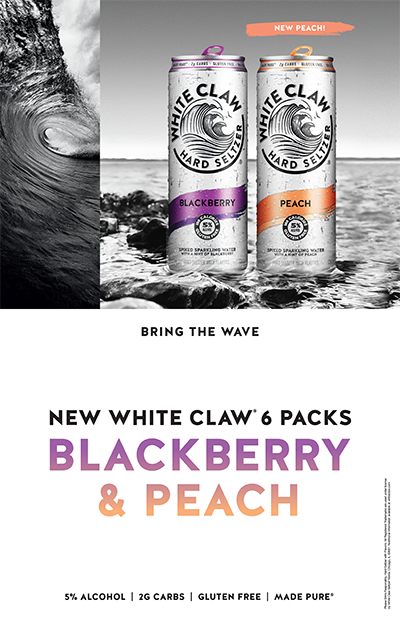 While the flavored malt beverage (FMB) category struggles, OG hard seltzer White Claw has returned to growth. In fact, Mark Anthony Brands (MAB) Chief Commercial Officer David Barnett said White Claw has consistently gained share for the last 18 months, giving the company confidence that they have a really strong brand. "And looking ahead to the summer," Barnett added, "I am certain sales will continue their current trajectory with the release of White Claw Blackberry & Peach flavors, a new variety pack featuring six popular flavors, and a switch to 19.2 oz. single-serve cans."
But White Claw is only one part of the Mark Anthony success story. To use a baseball analogy, this company is fielding a team of all-star, innovative beverages that are dialed in to the attributes consumers want from an RTD, making it "one of only a few top beer suppliers to grow volume & value overall, and gain market share," according to the April 21st edition of Beer Business Daily. That's why Mark Anthony Brands is now the fourth largest beer company in the country.
Mike's Zero Sugar
Mike's Hard Lemonade has been around for 23 years. It's the #1 FMB in brand awareness, sales velocity and household penetration. It should then come as no surprise that Mike's Hard Lemonade is a top-25 beer brand. But the brand has just embarked on an exciting new chapter – Mike's Zero Sugar.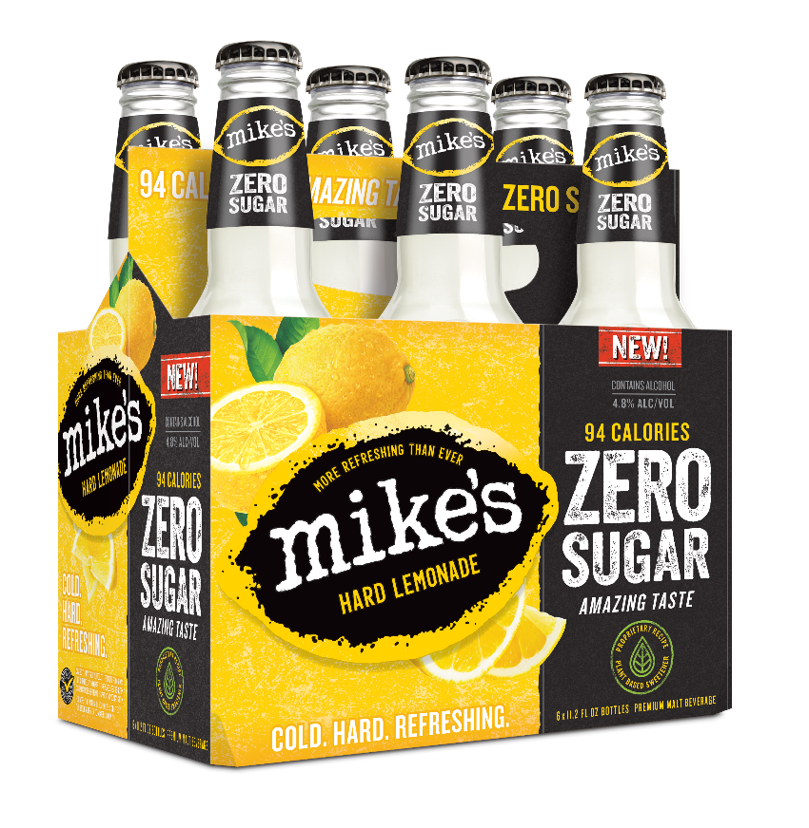 "A full 94% of consumers have reduced their sugar intake. It's a barrier to FMB growth," said MAB President Phil Rosse. "Customers asked us for a sugar-free option. The challenge for us was making one that tastes as good as the original. It took us years because we had to create our own, proprietary plant-based sugar substitute – one without the typical artificial sweetener aftertaste. And we nailed it! Mike's Zero Sugar tastes amazing and a 12 oz. serving is only 100 calories."
Cayman Jack & Cayman Jack Zero
Cayman Jack is the fastest growing brand in the MAB portfolio. Last year, dollar sales were up 47%, and it's the best-selling FMB margarita by far. Cayman Jack holds the top three margarita flavor FMB SKUs since the launch of the Margarita Variety Pack. And with this year's release of Cayman Jack Zero Sugar, success is almost a foregone conclusion. Made with lime juice, agave nectar and MAB's proprietary sweetener, Cayman Jack has all the flavor of a classic margarita with only 100 calories.

With Mark Anthony Brands, "The Difference is Clear"
Without cannibalizing any of their other brands, Mark Anthony Brands continues to develop innovative and flavorful beverages for consumers looking for alternatives to light beer. The company understands the mindset of RTD consumers who constantly seek variety, exceptional taste and convenience.
But there's one more clear difference.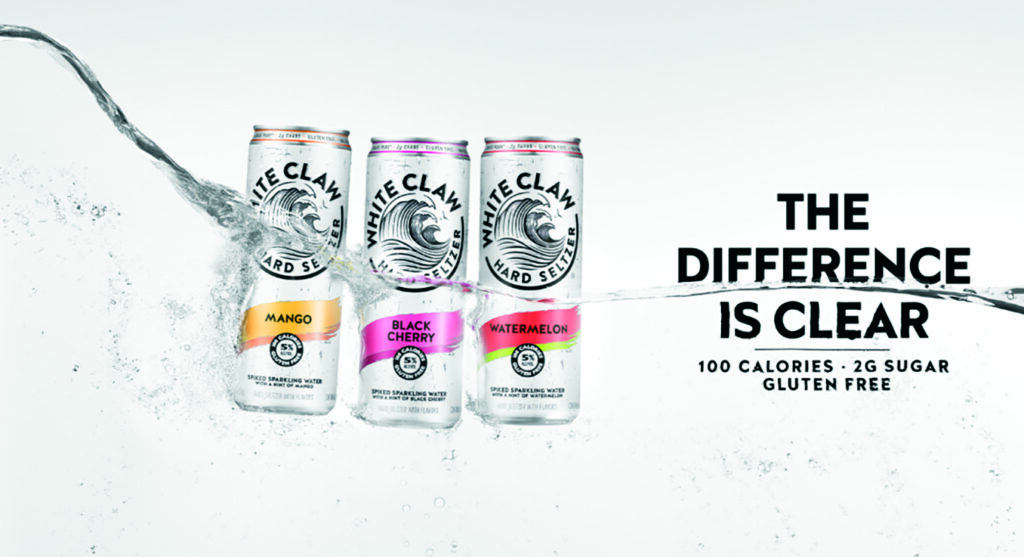 When asked to parse their brands' success from a marketing perspective, Mark Anthony Brands President Phil Rosse made this point crystal clear: "Most RTDs were pitched to female consumers with ultra feminine touches. But White Claw adopted a more gender-neutral approach beginning with its elegant black-and-white logo. And our marketing showcases men and women hanging out together, proudly touting White Claw's low-cal, low-carb, gluten-free credentials. That led to a near 50-50 gender split among customers. The new generation doesn't want to be told who to hang out with or how to act based on gender."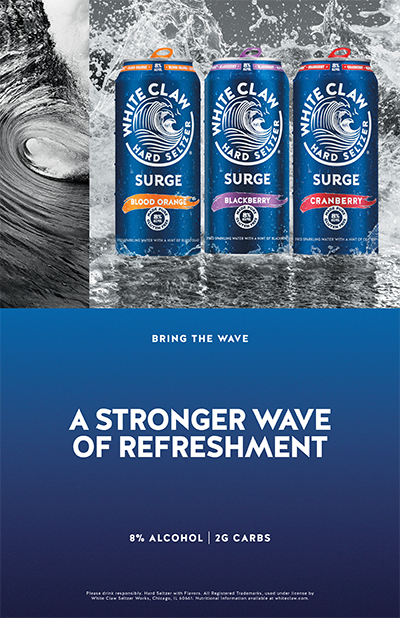 ---
More MAB Highlights
Mark Anthony is the #1 super high-end segment beverage company and the fourth largest beer company in the U.S.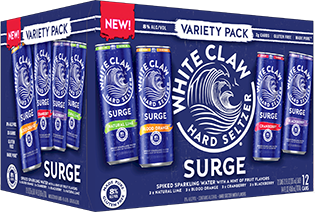 With over 373 hard seltzer brands out there, White Claw remains king – Mark Anthony holds 55% of the hard seltzer segment and continues to claim share, growing 13 points in 2022.
The No. 1 new product in seltzer is the White Claw Surge Variety Pack.
White Claw has 3 of the top 25 beer innovations and accounts for 75% of Mark Anthony's total business.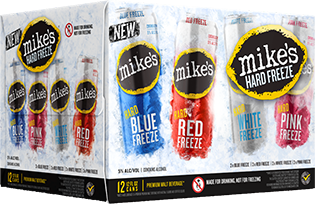 Mike's Hard Freeze is projected to sell 2 million case equivalents in 2023.
Mike's Harder is the #4 best-selling, single serve brand in total beer.
Cayman Jack is on pace to be a top 3 FMB brand in the next few years.