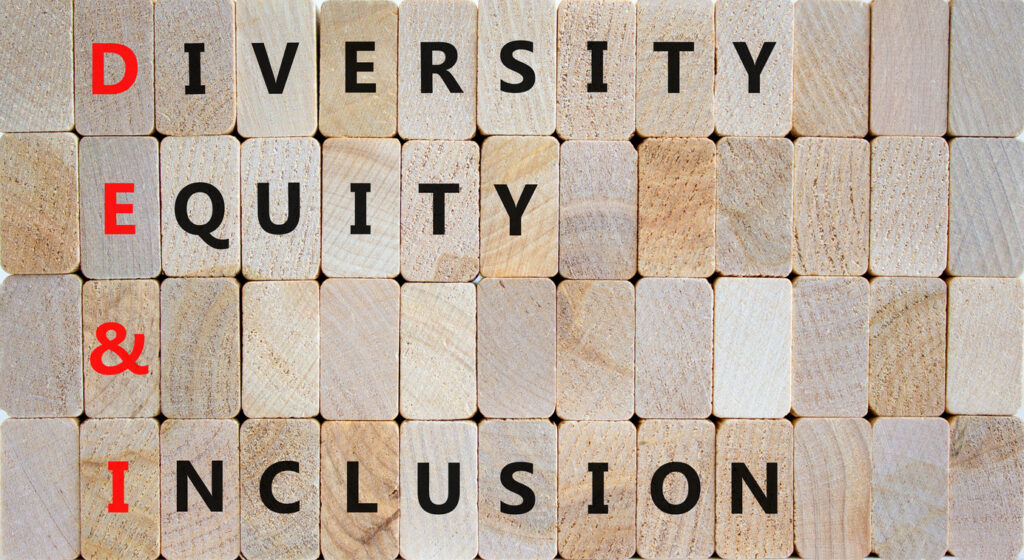 Diversity, equity and inclusion have never been more important, and many companies are putting forth comprehensive DEI programs to drive greater social equity within their walls and beyond. Below are just a few of the growing initiatives in the beverage industry, including some from our supplier partners.
---
The Inclusion Beer Project is a collaborative Diversity, Equity & Inclusion initiative to bring about change in the brewing industry by creating a new and much needed culture of inclusion, starting with a commitment to form a DE&I committee.
The hope is breweries, guilds and associations around the world will adopt a structure for having the hard conversations, and for turning those discussions into meaningful change.
---
To help improve representation within the industry, Constellation has established their Focus on Female Founders and Focus on Minority Founders ventures initiatives, whereby they have committed to invest a combined total of $100 million in female-led and founded companies and $100 million in Black/African American, Latinx and minority-owned businesses over the next 10 years.
To drive greater social equity within their walls and beyond, they have established a multi-year partnership with the Equal Justice Initiative and contribution of $1 million to further EJI's mission and to support training opportunities for Constellation leadership.
"Diversity, equity and inclusion have never been more important, and we are committed both personally and professionally to ensuring that our leadership and culture genuinely exemplify the unique perspectives and experiences of all who contribute to Constellation Brands."

Bill Newlands, President & CEO of Constellation Brands
---
One of Molson Coors' five organizational values is "Learn Every Day". As this value suggests, the DEI learning journey at Molson Coors is a continuous one that is felt passionately throughout the organization. To guide employees in their diversity, equity and inclusion journey, Molson Coors is proud to provide DEI workshops, e-learnings and ample resources for their employees.
They know, however, that merely providing the tools is not enough to implement real change. That's why they also make sure that diversity, equity and inclusion is at the forefront of each function's business goals. In addition to quarterly DEI Town Halls, led by their vice president of diversity, equity and inclusion, they have consistent programming throughout the year to proactively feed the curiosity and growth of their employees.
"Leading with our most important value to put people first, we continue to take steps forward on our DEI journey. For it is only through the unique experiences and perspectives from our people that we will drive long-term change for our company, our communities and society as a whole."

Gavin Hattersley, CEO of Molson Coors Beverage Company
---
The HEINEKEN USA Inclusion & Diversity Council (IDC) was formed in the summer of 2018 as a means of engaging employees to build internal and external focus on awareness, education and adoption of I&D business practices. The IDC is focused on providing consistent governance and synergies with Employee Resource Groups (ERGs), while also contributing input/feedback on the HUSA I&D Strategic Roadmap.
The Black Employee Resource Group (BERG) is dedicated to enhancing the environment at HUSA by improving the recruitment, retention and professional advancement of Black employees in order to reflect their consumer base and support the delivery of their business results.
---
Diageo champions inclusion and diversity across their business, at every level, everywhere. From the diverse talent they recruit, develop and retain, to the way they source services and portray diversity through their brands.
As part of Diageo's 'Society 2030: Spirit of Progress' action plan, they have set ambitious goals and are determined to remove barriers, while having a positive impact on their partners, suppliers and communities. A few initiatives of this action plan include championing diversity with an ambition to increase representation if leaders from ethnically diverse backgrounds to 45% by 2030 and ensuring community programs will be designed to enhance diversity and inclusion of underrepresented groups.
---
Allagash, Crown & Hops Partner to Release Beer Benefitting 8 Trill Initiative
Allagash Brewing Company, the award-winning Portland, Maine-based brewery, and Crowns & Hops Brewing Co., the celebrated Black-owned brewery in Inglewood, California with a mission to advance racial equity in the craft beer space, are proud to announce the launch of their collaboration beer, Cur-8. Hitting shelves in February at the start of Black History Month, Cur-8 pairs the crisp flavor of Crowns & Hops' 8 Trill Pils pilsner with notes of bourbon, vanilla and oak from Allagash Curieux.
Proceeds from sales will go to the 8 Trill Initiative, a development fund launched by Crowns & Hops co-founders Beny Ashburn and Teo Hunter dedicated to generating opportunities for Black-owned craft beer brands while demonstrating the benefits and fiscal impact of racial equity. Cur-8 is part of the new Eight Trillion Allies Collaboration Series that partners established breweries with Black-owned beer brands to accomplish true representation in the brewing industry. "8 Trill Pils" is named after a statistic from a W.K. Kellogg Foundation report, "Business Case for Racial Equity." The report suggests that the U.S. stands to realize an $8 trillion gain in the national GDP by closing the racial equity gap by 2050.
---
Recently, during their "Beers for Change" fundraising event, Brewers of PA raised over $3,000 in a single night. These funds will be used by the Equity and Inclusion Subcommittee to pay for industry-wide training and resources in furtherance of Diversity, Equity, and Inclusion initiatives.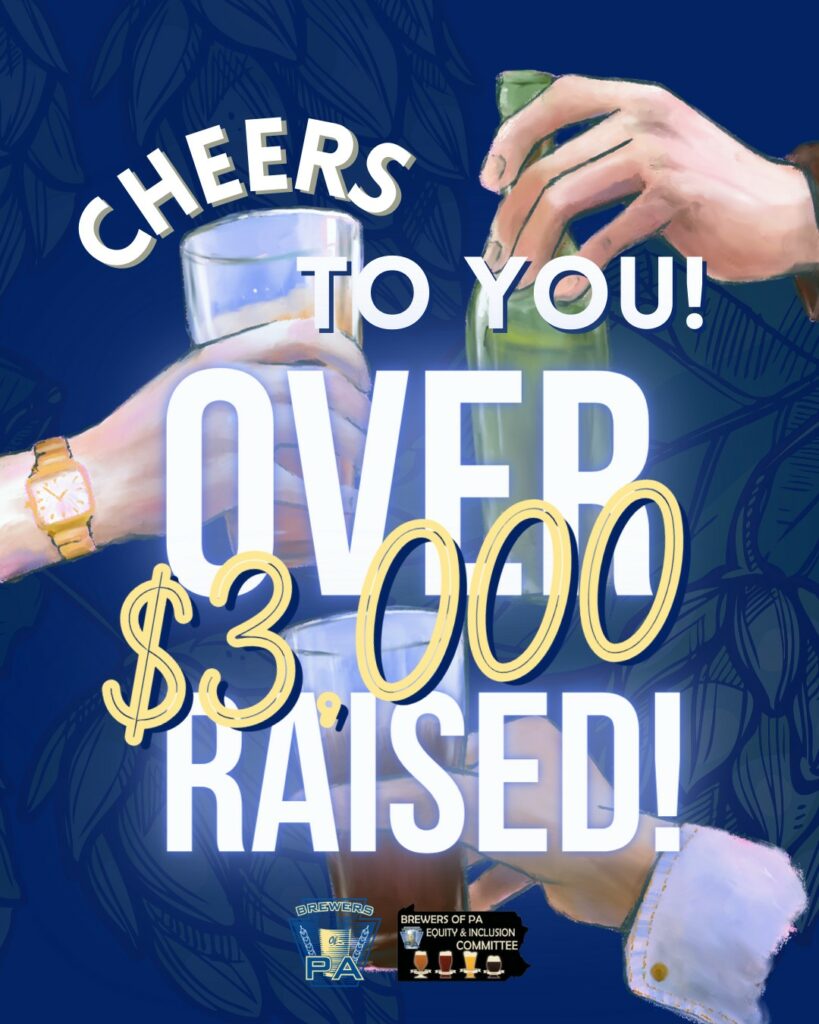 ---
Click here for resources from the Brewers Association on Diversity, Equity & Inclusion