Yuengling: A Family Tradition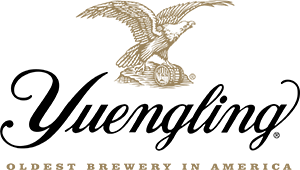 No exploration of local breweries would be complete without America's Oldest Brewery and Pennsylvania brewing icon, Yuengling. Though Yuengling now operates out of both Florida and PA (like many older Pennsylvanians), their main headquarters remains in Pottsville, PA, just as it has since 1829.
Have your customers indulge their taste buds with Yuengling's featured beers! Experience the rich, decadent flavor of Hershey's Yuengling Chocolate Porter or opt for the crisp and refreshing notes of FLIGHT by Yuengling. Elevate your beer journey with these exceptional brews— cheer to distinctive taste!
---
Featured Beers

America loves beer and America loves chocolate, so Yuengling and Hershey's joined forces to bring the best of both worlds to their fans with limited-edition Yuengling Hershey's Chocolate Porter. This collaboration gives consumers the opportunity to savor and indulge in Yuengling's nearly 200-year-old dark brewed Porter and America's most beloved chocolate brand. This deliciously smooth porter has hints of roasted malts with a rich chocolate finish.
---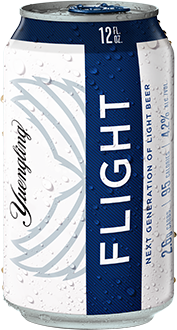 Yuengling is elevating your beer experience with the next generation of light beer. Brewed by the sixth generation of all female Yuengling family brewers, FLIGHT is clean, crisp and refreshing with only 2.6g carbs and 95 calories.
---
Yuengling Delivers a Premium Drinking Experience with FLIGHT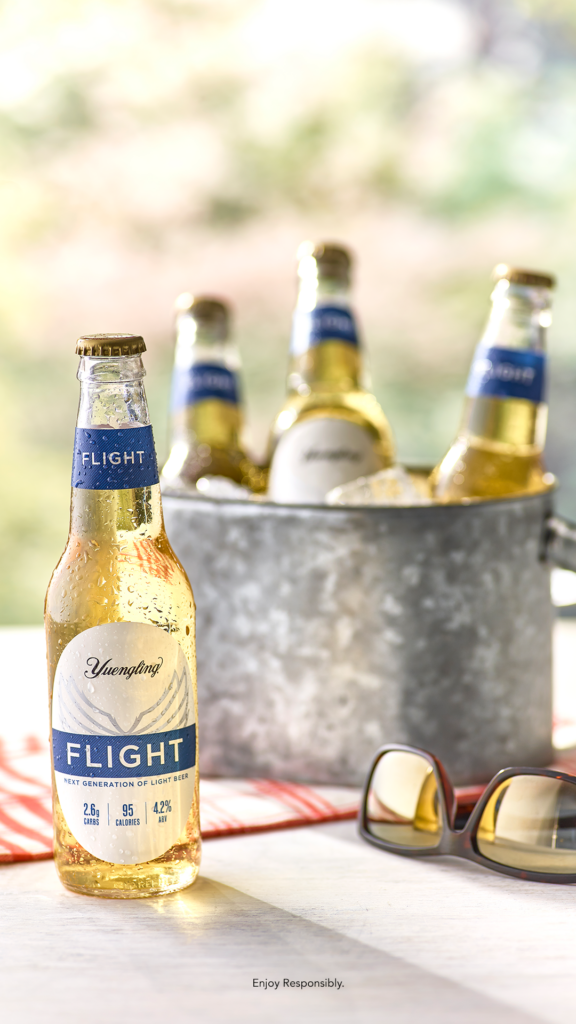 Heady Times sat down with Yuengling's VP of Sales & Marketing, Colin Callahan, to learn more about their upscale, light beer brand, FLIGHT by Yuengling. Click on the link to learn more.
FLIGHT by Yuengling. A repeat winner as one of Market Watch's Hot Brands, FLIGHT has been dubbed the "next generation of light beer" and "saw its volume jump 25% to 1.9 million cases," says Chief Administrative Officer, Wendy Yuengling.
FLIGHT by Yuengling is up over 85% year to date and continues to accelerate.
---
Program
Holidays are for Tradition & Family and Yuengling Delivers Both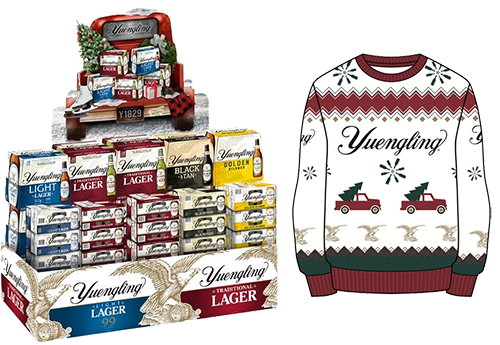 Why cook? Any host will appreciate a case of beer from America's Oldest Brewery at gatherings this season. Consumers will be urged to pick up Lager, Light Lager, FLIGHT or others like Black & Tan, Golden Pilsner, Porter and Chesterfield Ale – just like families, they're all different. Yuengling brews a beer for every taste! And when consumers are out on the town, they can look for Yuengling ugly sweater parties and other cold weather gear giveaways at bar and restaurant promotions this holiday season.