Father's Day is fast approaching, and the dads in your customers' lives are excited to relax with a refreshing beverage in hand! Help them find the right brew with some of our Father's Day favorites below, and don't forget to reach out to your Origlio sales rep for even more great recommendations!
---
For the First Time Dad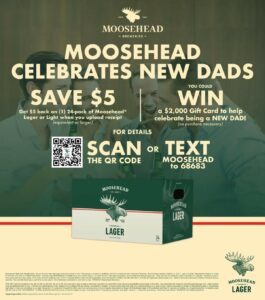 There's no moment quite like becoming a dad for the first time, and this year, Moosehead is ready to join the celebration! From now through June 30th, consumers can enter to win a $2000 gift card to help offset the cost of fatherhood. Consumers will simply visit a Moosehead display at a participating retailer and scan the QR code on themed POS to enter the sweepstakes. In addition, consumers will enjoy a $5 rebate on select packages of the award-winning lager!
---
For the Baseball-Loving Dad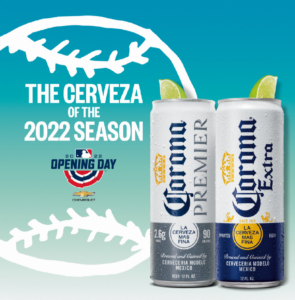 If Dad plans to spend Father's Day watching the Phillies take on the Nationals, then Corona Premier will be a surefire hit. A sophisticated choice for drinkers looking for an elevated light beer experience, Corona Premier is a perfectly balanced, sessionable, premium light beer with just 2.6 grams of carbs and 90 calories — the perfect choice for a day of baseball. Even better, with the Corona family as the official cerveza of the 2022 MLB season, Dad will feel like he's at the ballpark wherever he watches the game!
---
For the Dad Who Loves a Classic

Golden, hazy and thirst-quenching, Sam Adams Summer Ale is a true classic. A blend of orange, lime and lemon peel creates a refreshing citrus aroma, while grains of paradise accent the crisp wheat character with a subtle spice that finishes clean. Iconic as it is refreshing, Summer Ale is just right for a Father's Day celebrated in the summer sun.
---
For the Active Dad
With only 2.6g carbs and 95 calories, FLIGHT fits right in with Dad's active lifestyle. Brewed by the 6th generation of all female Yuengling family brewers, FLIGHT is clean, crisp, refreshing and sessionable, the perfect cooldown companion after a Father's Day bike ride or hike.
---
For the Dad Who Loves Camping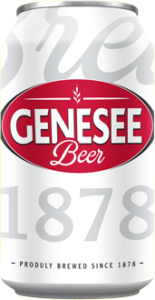 If Dad would rather spend Father's Day in the woods, this is the beer he'll want filling his cooler. Brewed with six-row barley malt, corn grits, hops from the Yakima Valley and Genesee's proprietary bottom-fermenting yeast, Genesee Beer will forever be a camping classic.
---
For the Dad Who'd Rather Be Golfing

If Dad prefers to spend Father's Day weekend golfing, Labatt Blue makes for the perfect course companion! Brewed with the finest ingredients, including renowned Hallertau hops, 2-row malted barley and pure Canadian barley, Labatt Blue has a clean, refreshing taste with a distinct hop aroma, delicate fruit flavor and a slightly sweet aftertaste.
---
For the Session Beer Sipping Dad

If Dad is looking for a delicious brew he can sip all day, Amstel Light is just the beer for him! Deep gold in color, Amstel Light's unique mixture of barley and hops delivers a full, never-diluted flavor that sets it apart from other light beers. It's light, refreshing and only 95 calories!
---
For the Dad Who's Always the Designated Driver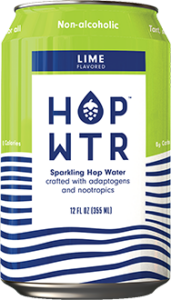 If Dad chooses not to imbibe this Father's Day, there are still hoppy options out there for him! NA Lime HOP WTR is a take on a cold cerveza dunked with a fresh lime wedge, as bold hops meet the all-natural, tart, sunny flavor of Mexican limes.
---
For the Dad Who Likes to Turn Things Up to 11

Does Dad love high ABV beers? Then Weyerbacher TINY will make a big impression! TINY is a Belgian-inspired Imperial stout with big chocolate and roasted notes, balanced with the Belgian flavors from the Abbey yeast strain for a stout that will make Dad's day!
---
For the Dad Who Doesn't Like to Choose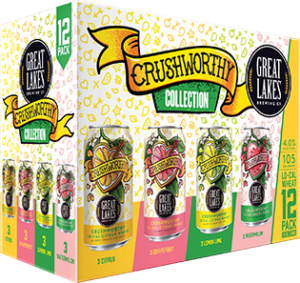 You wouldn't ask Dad to pick a favorite child, so why ask him to pick a favorite beer? A variety pack like Great Lakes Crushworthy Collection has options for wherever your Father's Day celebrations take you. Included in this variety pack of low-calorie fruit/wheat beers are: Crushworthy Citrus, with a lightly filtered body and a sweet kiss of orange; Crushworthy Grapefruit, luscious, fresh grapefruit bursts through each lightly filtered sip of this sunny brew; Crushworthy Lemon Lime, this wheat ale flirts with the pucker of tangy lemon and keeps things zesty with a rush of sweet lime and Crushworthy Watermelon, an easy-drinking porch sipper that pairs big watermelon flavor with a crushable body for a sunny slice of refreshment.
---
For the Dad Who Loves Local Brews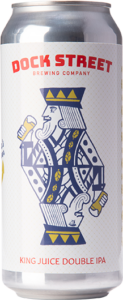 If Dad loves to keep things local, then Dock Street's King Juice will make him feel like a king for a day! This hazy, sticky, double dry-hopped, silky-smooth and perfectly balanced DIPA is brewed with oats & wheat and chock-full of Mosaic, Citra and Centennial hops for strong flavors and aromas of dried apricots, nectarine and stone fruit.
---
For the Dad Who Always Supports a Good Cause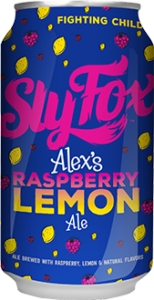 If Dad likes his beer to taste great and do good, Sly Fox has the brew for him! The brewery has partnered with Alex's Lemonade Stand Foundation for Childhood Cancer for a fifth year, and this summer, the brewery is excited to present a brand-new beer to help continue Alex's mission to find cures for all types of childhood cancer. Now with raspberry added into the mix alongside the signature lemon flavor, Alex's Raspberry Lemon Ale is a lively, refreshing and flavorful beer that's as delicious as it is charitable!
---
For the World-Traveling Dad

If Dad has traveled the world and craves beers like those he's had abroad, Chimay Cent Cinquante will fit the bill! Cent Cinquante is a strong, sophisticated and refreshing Belgian blonde ale with a balanced flavor and a floral fragrance, combined with hints of dried fruit and spices, for a beer that will take your Father's Day international.