Forget the cocktail shaker – America's #1 ready-to-drink margarita delivers flavorful refreshment, no bartender required.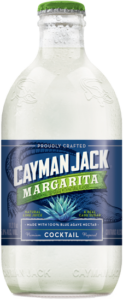 Many consumers yearn for that special cocktail experience without the fuss of a fully stocked bar. Their dreams have finally come true. A steady stream of new, innovative, ready-to-drink cocktails, all available in the convenience and portability of a can, have hit the market. And leading the pack of RTD cocktails is none other than Mark Anthony's Cayman Jack.
Just in the last year, Cayman Jack has enjoyed phenomenal growth. Now a $150 million brand, its sales were just under $100 million this time last year. In our market, the brand is up 46% YTD, or the equivalent of 1 million cases! Thanks to quality ingredients and authentic flavors, Cayman Jack boasts a 50% national growth rate, making it one of the fastest-growing brands within the FMB space.
But how did Cayman Jack become a leader in this crowded category? John Shea, Chief Marketing Officer for Cayman Jack explains, "Providing high-quality, premium and delicious margarita flavors to consumers is our top priority and is the driving force behind the unprecedented growth." Malt-based Cayman Jack sets itself apart from the competition by delivering a smooth, well-balanced, ready-to-drink cocktail that tastes like it was hand-crafted right in front of you. Made with 100% blue agave nectar and lime juice, and weighing in at 5.8% ABV, Cayman Jack makes it easy to discover something unexpectedly great.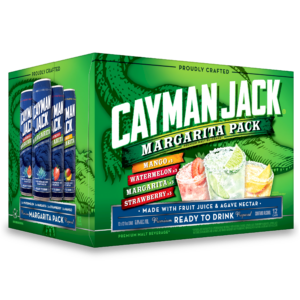 The unmatched taste of the original Cayman Jack Margarita has consumers coming back for more, and the numbers prove it. Cayman Jack boasts the top two margarita RTD SKUs within the entire FMB category, no matter the alcohol base – Cayman Jack Margarita 6-packs are no. 1, Margarita 12-packs are no. 2 and Margarita variety packs are now no. 4.
And Cayman Jack has moved beyond margaritas. The brand also offers other delicious cocktails like Cuban Mojito and Moscow Mule. Cayman Jack is a proven leader amongst countless ready-to-drink options.