How a Local Retailer Evolved Their Definition of Customer Service for a Successful COVID Holiday Selling Season

How a Local Retailer Evolved Their Definition of Customer Service for a Successful COVID Holiday Selling Season
A landmark shopping destination at the corner of Route 611 & Titus Avenue in Warrington, PA, Bound Beverage is known for its world-class inventory and personalized customer service.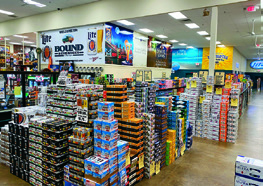 "The pantry load for mainstream items seems to be over. Our customers are back to shopping," says owner/manager Michael Bound, standing astride one of the store's many extra-wide aisles. "The time they want to spend in the store is shorter, but their interest in better beers and seasonal items is looking more normal. Of course, it changes from week to week, but I am pleased with the changes I see so far."
Which is not to say that it's business as usual quite yet at Bound Beverage. The physical layout of the store still accommodates a full 10 feet of social distancing, and you won't see employees stocking shelves or refreshing displays during business hours. That work is now done in the early hours of the morning before the doors are open to the public. Mr. Bound expects to do even more of that as the holidays approach.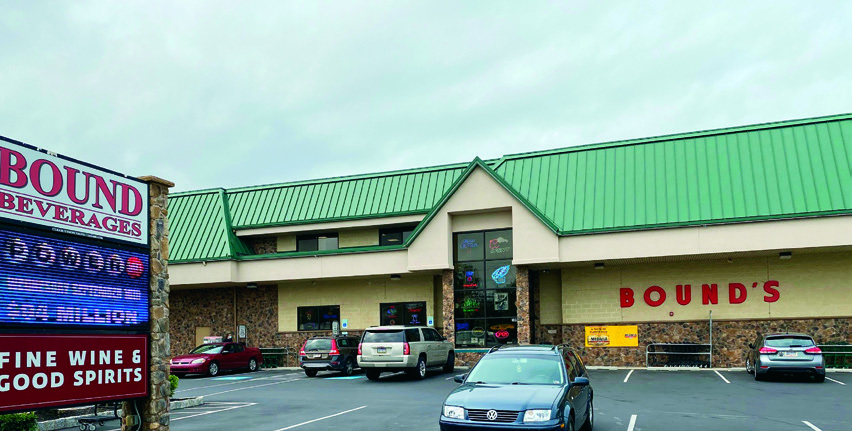 "There is now a much greater demand by shoppers for the immediate expertise of my employees," says Bound. "We have always prided ourselves on giving the highest possible level of individual customer service. Today that means providing information, or any kind of service, on the spot. There have been times I have walked with the customer and the shopping cart around the store and finished the transaction in the parking lot where they are comfortable. Speaking of customers' comfort, a key component of that is announcing through social media and demonstrating in the store that we continuously sanitize high-touch areas to prevent the transmission of COVID. It's a routine part of how we operate now."
"Customers want us to get them in and get them out in the shortest time possible." Bound concluded, "When there are customers on the floor, it's all hands on deck for continuous cleaning and face-to-face customer attention. The shelves will be restocked when the doors are locked."