Serving Up a Sense of Normalcy

Serving Up a Sense of Normalcy
Bistro on Bridge has been a mainstay of the buzzing Phoenixville restaurant scene since 2009, when Zach Hoffmann and his brother first opened their doors. COVID-19 has brought some dark times for the popular restaurant, but with the return of in-person dining to some parts of PA, there's finally a light at the end of the tunnel. In June, Heady Times spoke with Hoffmann about his experience guiding Bistro on Bridge through the pandemic.
Heady Times (HT): Bistro on Bridge has many loyal customers of all ages. How do you appeal to such a wide audience?
Zach Hoffmann (ZH): I always like to stay on the cutting edge of what's new and cool and customers seem to like that. Our menu is diverse and appeals to people of all ages. I'm fortunate to be able to travel to different places and try different foods – it's something I really have a passion for. The diversity is reflected in our menu.
(HT): You have a strong social media presence. Did that develop organically or was it something you set out to do?
(ZH): We've always had a Facebook presence, but over the years we've realized the real value of social media. We now have a full-time employee doing graphic design, social media and marketing, which is rare for independent restaurants. It's really paid off in spades. When everything shut down, we wanted to provide a sense of normalcy to our customers. Through our social media, we were able to do so and have people feel connected to Bistro.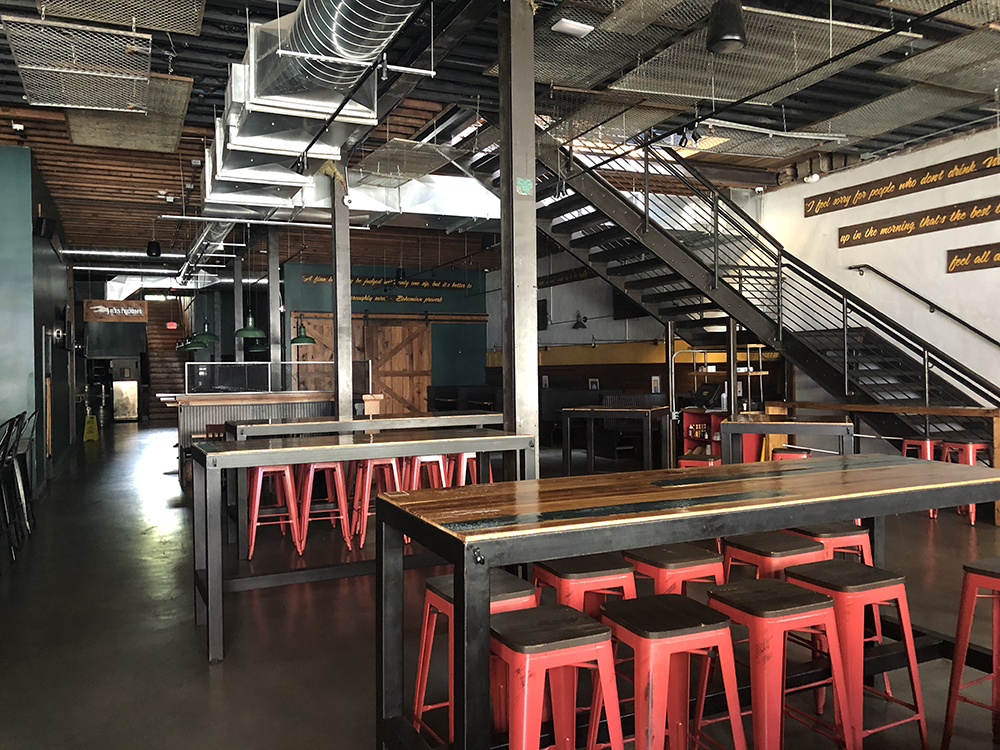 (HT): How has COVID-19 effected Bistro on Bridge and how have you overcome the challenges?
(ZH): We've worked so hard over the years to build a reputable business. To have something completely out of your control take that away was disheartening. If our bank hadn't come through and helped us secure PPP loans and guide us through the process, who knows where we would be.
We also offer online ordering with beer and mixed drinks to-go, which helped get us through the dark times. And Phoenixville shuts down the streets Thursday through Sunday for places to expand their dining, which has also helped. Sales are coming back slowly.
(HT): Have you had to adjust your beer or food menus in response to the pandemic?
(ZH): As far as beer goes, we were always so focused on "the latest." We're moving away from that, at least temporarily, and going with the classics and favorites. If things shut down again, we can't get caught with thousands of dollars of special, limited inventory.
We've consolidated our menu, keeping fan favorites. Being able to scale down has made our kitchen much more efficient and the overall customer experience has been better.
But even in the middle of the pandemic, we were able to open a new restaurant, called Bistro Dos. We purchased the property back in November and in a few weeks were able to turn the outdoor area there into a Spanish-style restaurant. We took some items from our current menu [at Bistro on Bridge] and developed a second restaurant out of it.
(HT): Have you reopened for in-person dining? Do you have a specific reopening plan?
(ZH): We are now open for indoor and outdoor dining for dinner. But before the green phase started, we put tables in front of our building and our outdoor beer garden was open on the second floor.
We've had conversations about other things, but I think now that we're in the green, we just need to breathe and enjoy getting back to some kind of normal.
(HT): What safety measures are you taking and have customers been respectful of the new rules?
(ZH): We've followed every safety measure that's been asked of us and then some, from sanitizing the eating spaces to requiring every customer and employee to wear a mask. We have signs posted everywhere to make people understand that we take this seriously. You meet some resistance, but for the most part, everyone has been respectful and worn masks.
(HT): How has Origlio helped your business?
(ZH): For the 11 years we've been open, we've had a great relationship with Origlio, from the street reps like Phil [Rello] to the sales managers like our current, John Santucci and former, Ethan [Peiffer]. Origlio has always been there to help when we need it.