Mike Contreras & team spread the spirit of Delco, one pint at a time.
In 2015, Delaware County (Delco) residents were all abuzz. A 2SP Brewery was opening in Aston, a small Delco town, and one of their own – GABF-winner Bob Barrar – had been "tapped" as head brewer. Today 2SP is a top-10 Pennsylvania brewery by volume with countless awards to its name. But the brewery's Director of Sales and Marketing, Mike Contreras, says the people who brew such beers as Delco Lager, Up & Out Hazy IPA and Baby Bob Stout are as committed to improving the lives of their neighbors as they are to making great beer.
Heady Times (HT): How have your Delco roots shaped the culture and mission of 2SP?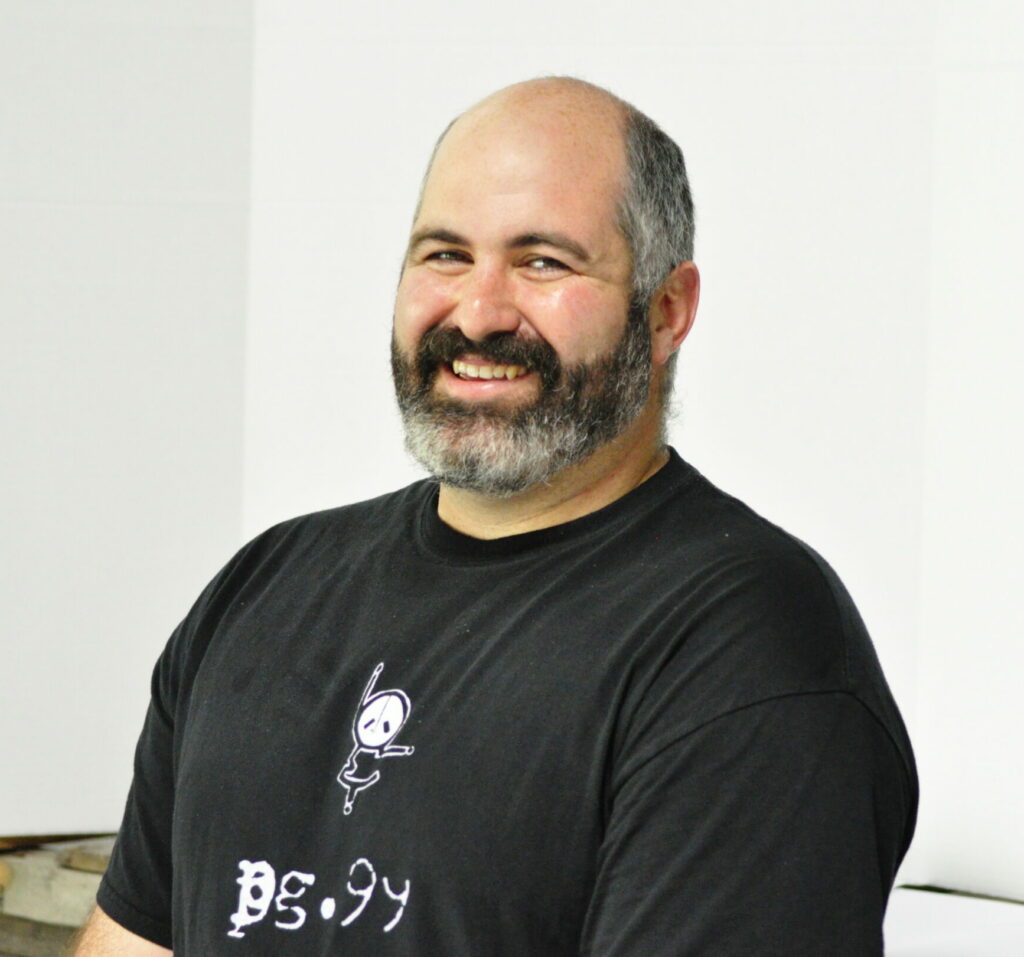 Mike Contreras (MC): As our warehouse manager says, "In Delco, people look like they just finished softball practice." We know the working-class reputation of our community may have us on our back foot (we can hear people in Chester County say, "Delco can't have nice things"), but that compels us to work even harder and affords us the benefit of not having to jazz ourselves up. In other words, if we want to go out there and say we make good beer we simply have to make good beer. Delco won't fall for bullsh*t marketing gimmicks.
HT: 2SP supports many charities. What's your philosophy about "giving back"?
MC: In Delco, we have the "it takes a village" mentality. Just like Philly, Delco is pretty densely populated, so we get to know our neighbors whether we want to or not! We see when people are struggling and we're enthusiastic about grassroot passion projects within our community. We can't help but be compelled to give back.
We are most passionate about the work of the Delco Skate Park Coalition and the Delco Group. The Delco Skate Park Coalition is a new, grass roots organization whose mission is to build "all wheels" skateparks (skateboards, bikes, wheelchairs, you name it). They have had great success in Middletown, Havertown, Chester and Upper Darby, giving kids and adults a place to shred and hang.
The Delco Group is a local group, deeply connected to the community. Their mission is to work with individuals who have fallen on hard times and provide them with essentials, as well as an experience to help get them out of the rut.
HT: Speaking of community, what events will the brewery be hosting this fall?
MC: We have a couple events coming in late summer and fall. First is "Beer Muscles," which happens in late August and is one of our favorites. No, it's not Rick (our fireworks guy) trying to lift a keg after having a few beers, these are legit strong man competitors from around the country who come out and compete. Power Plant Gym in Aston hosts, and the strongest men and women around come to compete in events like a beer truck pull, keg lifts & carries, as well as a giant cornhole competition with bags weighing up to 75 lbs. It's wild.
Next, we have Delcofest. This is our Oktoberfest celebration that features a German brass band, fun for the kids and, of course, pretzels. We host these events in the back of our brewery, which is roughly 20,000 square feet. They get packed with people from all over. There's no party like a Delco party.
"It's nice to have consistently grown year over year, with our core [all weather] brands like Delco Lager, Up & Out IPA, Pony Boi Light Lager & Baby Bob Stout… We know other breweries have had a difficult time sustaining growth… [but] we've found the growing niche of drinkers who will reach for our "all weather" lagers & IPAs."

– Mike Contreras, Director of Sales & Marketing for 2SP
HT: Can you give us the scoop on any upcoming collaborations?
MC: A collab we're really looking forward to this year is one with Sacred Vice Brewing in Philadelphia. They recently expanded their operations and built a much bigger facility in Fishtown. Part of the expansion was the addition of our OG assistant brewer, Andrew "Ruby" Rubenstein, who was with us for seven years. Now he's a partner and head brewer at Sacred Vice and we couldn't be more excited or prouder of him. In this business, we understand that our co-workers will find new opportunities for career growth. We want them to seize those opportunities, because we get a good feeling that somehow, in some small way, we get to share in their new successes (also, f*ck Sacred Vice for stealing our boy).
HT: Where do your brewers get inspiration for new styles to brew?
MC: Our brewery has an interesting mix of young bulls and old head brewers. Bob [Barrar] is the OG. He got his start during the '90s where the styles and approach to brewing were much different than those of today. The young bulls at the brewery push Bob & co. to experiment with new styles and hot trends, but Bob keeps them in check to make sure the standards, as far as brewing techniques, are maintained. I'm very confident that anyone who drinks a 2SP beer might not like the style, or beer for that matter, but they can't say that there is anything wrong with it. Everything we put out hits a standard – no brewing flaws.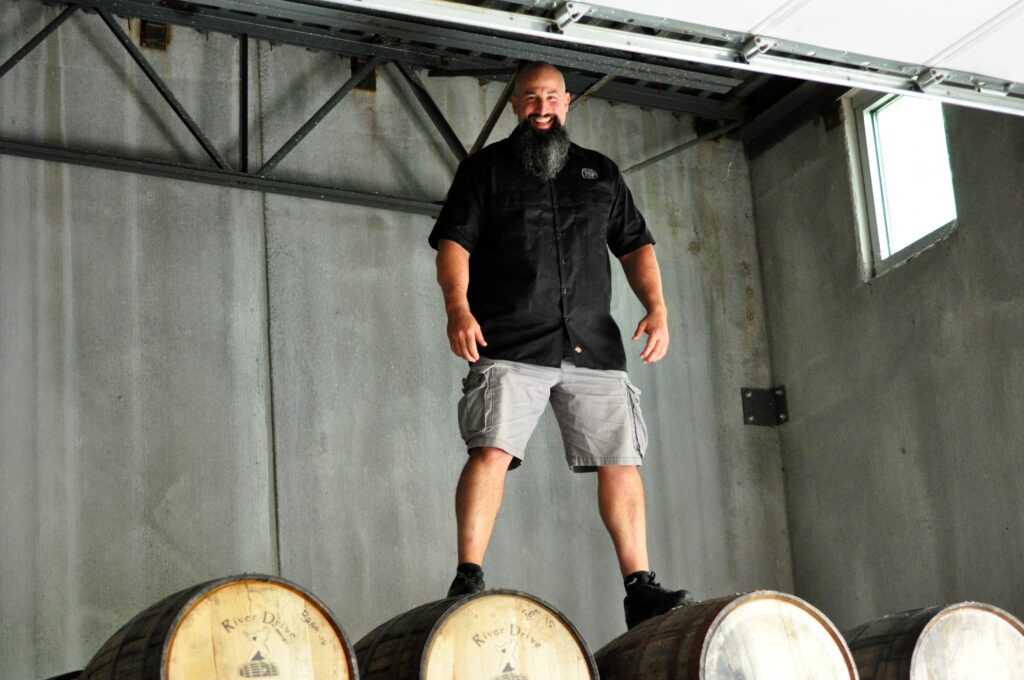 HT: Can you share any insight into upcoming trends?
MC: I don't know how a can opener works, so asking me about future trends might not be the best idea. However, if I had to put a nickel on what the future might bring, I think that despite further disruptions to beer in innovation from the RTD/FMB sectors, craft breweries will continue to be exciting places for experimentation and bringing back forgotten styles that will keep the lifeblood of craft pumping. I think we're about five years away from a big, game-changing shift like the limited 16 oz. cans brought.
HT: With 2SP's 8th anniversary on the horizon, what do you attribute your continued growth and success to?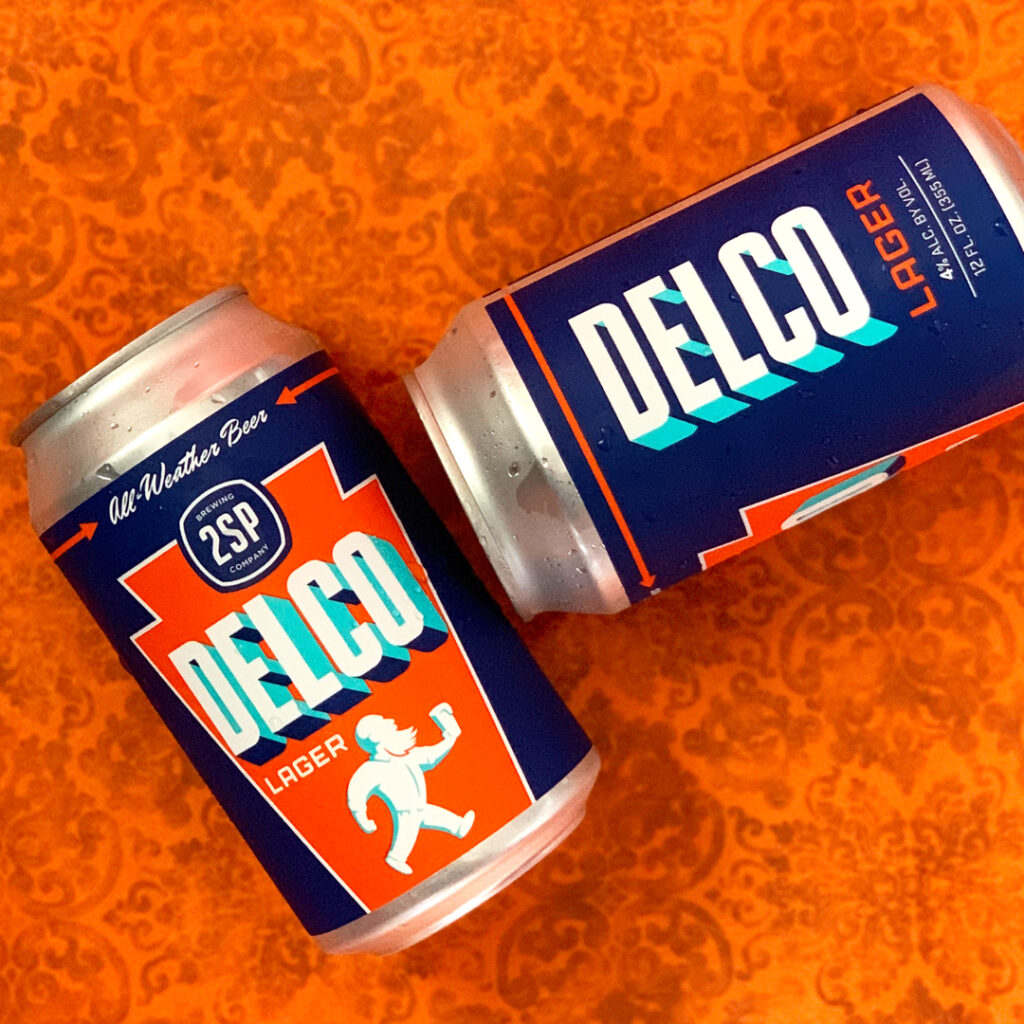 MC: It's been quite a ride! For us, it's nice to have consistently grown year over year, while getting behind our core brands like Delco Lager, Up & Out IPA, Pony Boi Light Lager and Baby Bob Stout. Over 80% of our business comprises those core beers, or as we like to call them, "all weather" beers and they're responsible for a large chunk of our annual growth. We know other breweries have had a difficult time sustaining growth and have had to continuously churn out new 16 oz. beers to keep up. We, and our wholesaler/ retailer partners, have given time, resources and energy into developing our core beers and we've found the growing niche of drinkers who will reach for our "all weather" lagers & IPAs. Although we haven't experienced the explosive growth that some other breweries have, in eight years we feel like our growth has been robust and strong with a solid foundation.
HT: Can you describe 2SP in three words?
MC: Keeping it real.