Load up the coolers and break out the beach towels! We're checking in on the local brewery synonymous with summer: Cape May Brewing Co.
Cape May Brewing Co. isn't just a delightful getaway when you need a break from the beach, it's also one of the most innovative and fastest growing breweries on the East Coast.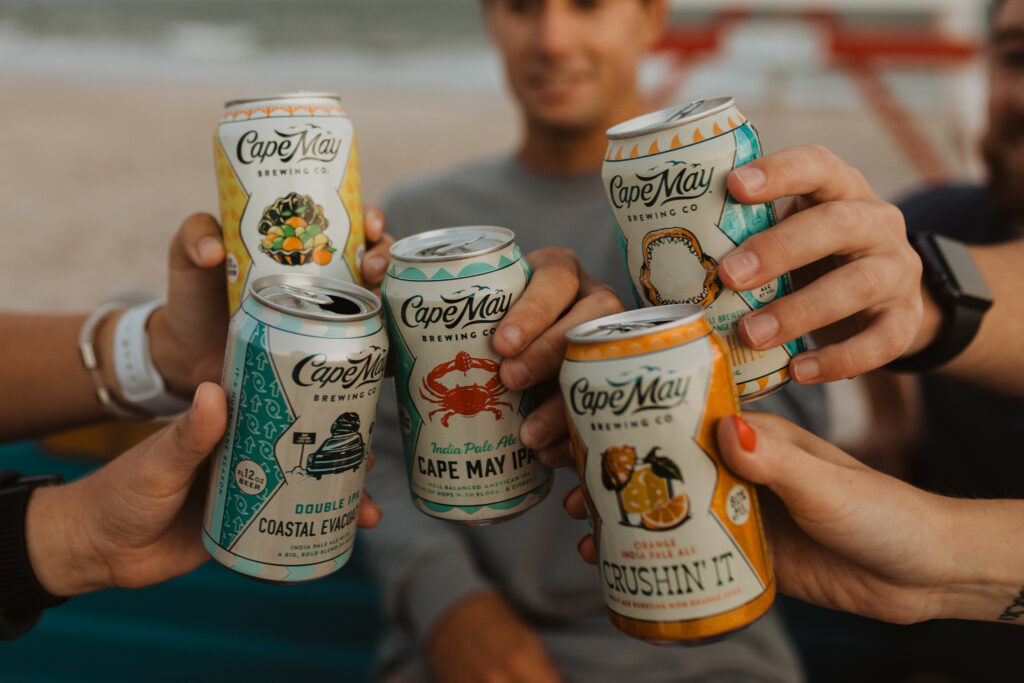 Just a 15-minute drive from Cape May beach, the sprawling and spacious Cape May Airport complex is home to one of the Jersey Shore's must-see summer spots: Cape May Brewing Company.
While the brewery and taproom are worth a trip any time of year, the vibes are especially right when the summer months hit. "As much as we love being open year-round, there's something special about the summer months that truly brings our brewery to life," says Cape May's Marketing Director, Alicia Grasso.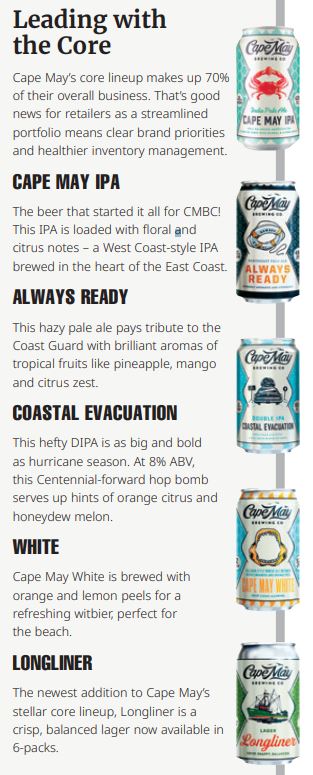 And it's true! On this sunny Saturday the expansive taproom is abuzz with activity, the Sour Room has a large group of beer fans admiring the brewery's actively fermenting barrels, and the outdoor Brewtanical Garden behind the Tasting Room finds locals and tourists alike enjoying some refreshing brews crafted on the Cape.
But Cape May Brewing Co. isn't just a delightful getaway when you need a break from the beach, it's also one of the most innovative and fastest growing breweries on the East Coast. Just a quick glance around the Tasting Room indicates the strength of one of Cape May's newest summer favorites: Crushin' It. This refreshing orange IPA is a new summer staple, and packs a sneaky punch at 8% ABV.
The beer has been so popular that Cape May fans are clamoring for more. "This year we also released Mango Crushin' It, which started out as a fan-favorite in our Tasting Room," says Grasso. Dry, approachable and perfectly balanced, these fruit ales burst with fresh flavors. "The Crushin' It series has become a summer staple because one sip transports drinkers to a sunny beach day, where you can relax and savor the fresh, fruity flavors of these brews."
The success of Crushin' It has led the Cape May crew to experiment with even more fruit flavors and craft FMBs. This summer has seen the return of their wildly successful Hard Lemonade as well as the addition of their new Hard Iced Tea. Hard Lemonade was a top 10 SKU for CMBC last year, and expanding their FMB offerings with Hard Iced Tea will create a strong billboard effect for retailers looking to offer their customers local, summer-centric beyond beer products. "It's exciting to offer these two products together," says Grasso. "And if you blend them, it's a delicious classic combination, perfect for the season!"
While the taps in the Tasting Room are constantly flowing with these fruit-forward summertime sips, there's no doubt that Cape May's core lineup is responsible for their extraordinary growth. Over the last ten years, many breweries leaned on growth through smaller innovations to rise quickly. But that strategy can be extremely difficult to scale for breweries looking to take the leap to the next level.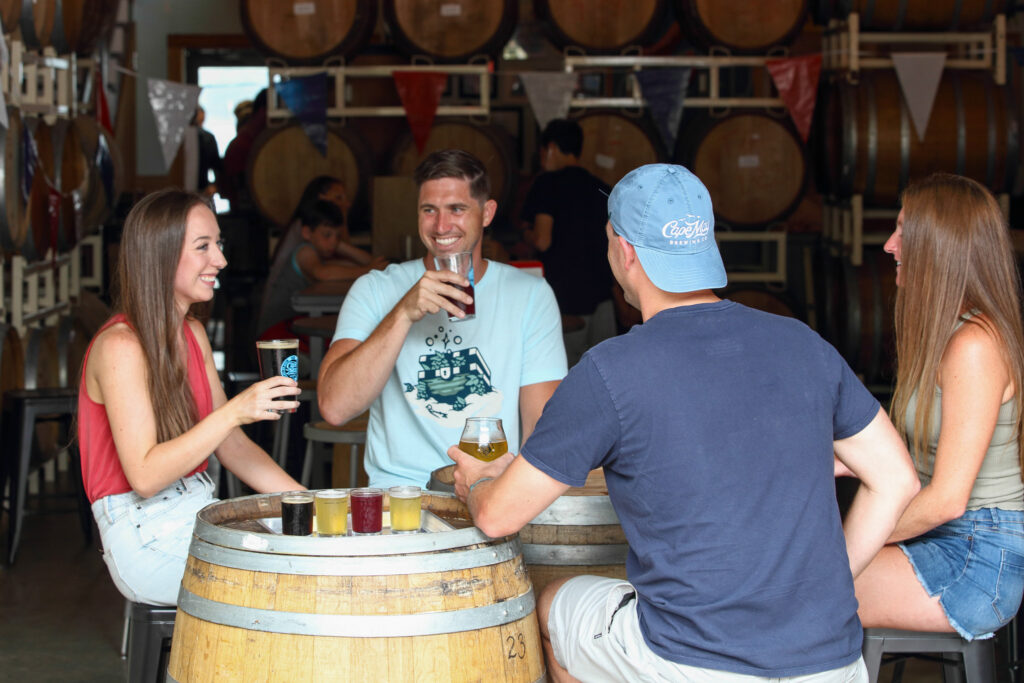 The solution? Simple: build a strong core lineup, with year-round variety that remains in demand despite shifting consumer trends. Okay… maybe not so simple.
Thankfully, Cape May is one of the few breweries that has truly cracked the code. "Our core makes up around 70% of our overall business," says Grasso. "And with a more focused approach, we believe that can be closer to 80%." Cape May's tight portfolio and strong year-round sales of their core lineup (which includes Cape May IPA, Always Ready, Coastal Evacuation, White and Longliner) allows the opportunity for healthier inventory management and more support for their limited products.
While their steadfast focus remains on their core brews, Cape May has a proud history of delicious, limited IPA releases. "These beers are a great way to show our fans Cape May's take on the endless world of IPAs." While previous fan favorites have included recurring releases like Snag & Drop, Captain May and Follow the Gull (to name a few), this year Cape May's brewers are developing six all new recipes and can designs to introduce a new lineup of limited IPAs.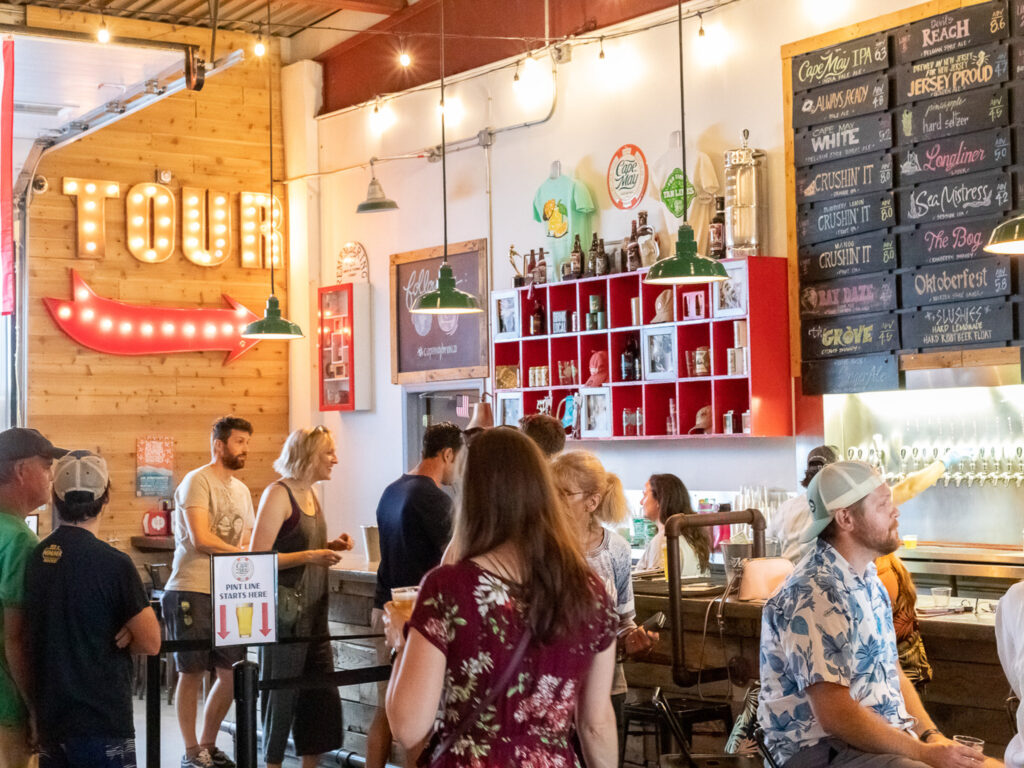 All these delicious innovations make for a great break during a day at the beach – sampling beers at the Tasting Room or the Brewtanical Garden – but this streamlined portfolio is also a savvy strategy for retailers who want to carry in-demand local craft with clear and proven brand priorities. "As a company, we're always looking for ways to take things to the next level," says Grasso. "Whether we're working on new brews or launching new products, our goal is to always keep things accessible for our fans and retailers."