For retailers looking for products and segments that deliver growth and consistency, the answer is simple: Imports. Even with our industry hyper-focused on beyond beer innovations, the import segment continues to deliver more than half of volume growth in both the on and off-premise. Last year alone, imported beer volume increased +9.5%, while FMB and cider volume increased +3.5%.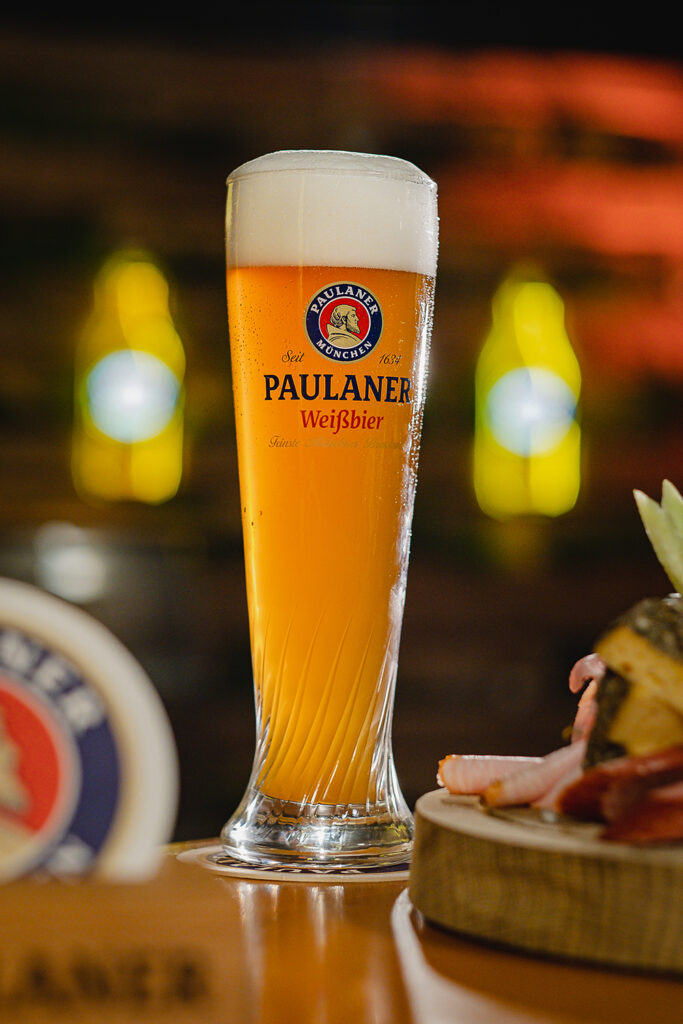 Paulaner, a top 5 Euro import and the #1 German import, is capitalizing on consumer demand for authentic beer brands. "Trends come and go. After all, by definition, a trend is something that's developing or changing," says Steve Hauser, President and CEO of Paulaner USA. "I think that's what sets [the import segment] apart from those brewers who are chasing the latest thing. If you can build a business on the fundamentals of high-quality products that deliver a truly amazing experience, you have a business that will last lifetimes."
Heritage and Bavarian Tradition
Consumers looking for quality and tradition continue to turn to imported beers. For Paulaner, that tradition stretches back to 1634, when monks in Munich first brewed the strong beer Paulaner Salvator Bock according to the Purity Law of 1516. Flash forward a few centuries and Hauser reveals the secret to Paulaner's success: "The beer has not changed."
Paulaner's Munich Lager, a rich, brilliant blonde beer, is brewed with pure spring water and Paulaner's centuries-old yeast strain. Their Hefe-Weizen is the #1 wheat beer in Germany and all but defines the style itself. And their hoppy, crisp, clean Pils is brewed strictly in the pilsener style – with the best Hallertau hops in the world to provide the beer's iconic bitter aroma.
For even a casual beer fan, Paulaner's reputation is steeped in the lore of the greatest beer event of them all – Oktoberfest. Paulaner and its sister brand Hacker-Pschorr were present at the original Oktoberfest in 1810 and are still far and away the leading sellers at the event each year.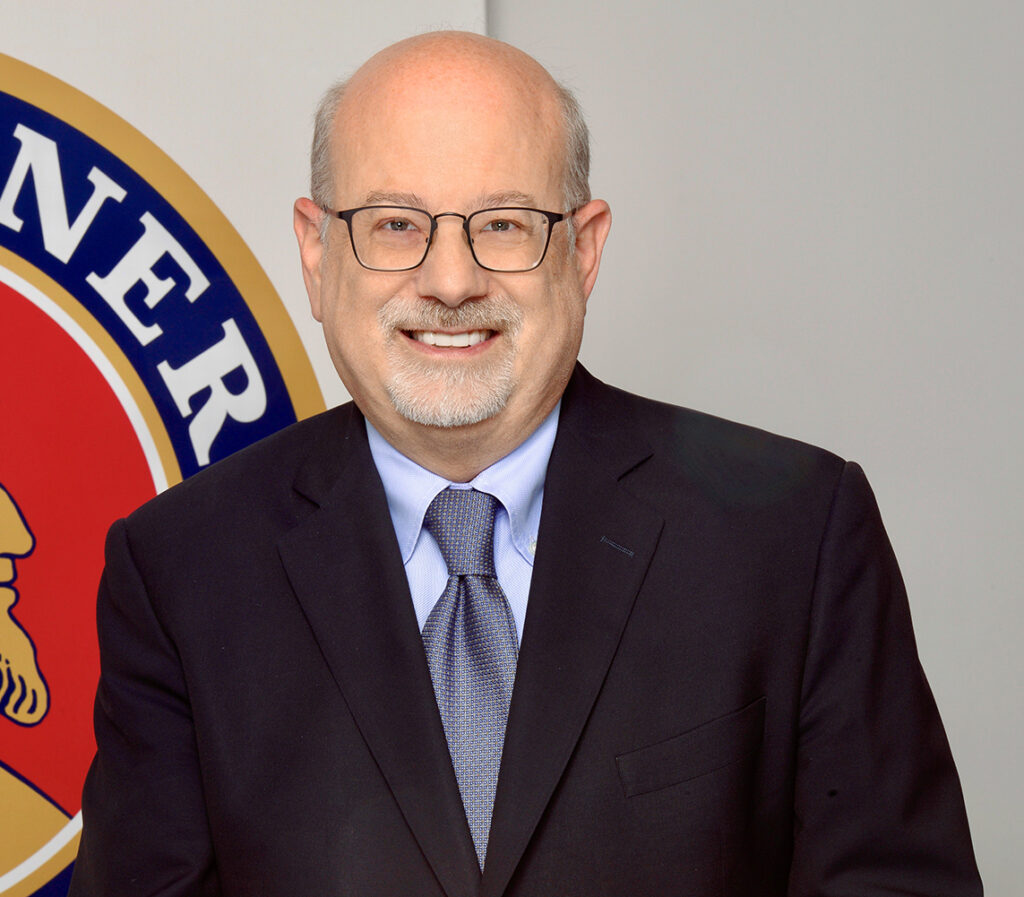 As head of the brand, one of Hauser's unique perks is to get a, shall we say, hands-on experience at Munich's world-famous festival. "It's always a special moment when you bring guests to Oktoberfest for the first time," laughs Hauser. "When we finally reach the Paulaner tent, their eyes widen when they see 6,000 people singing, dancing and enjoying the Oktoberfest tradition."
Stateside, retailers are preparing for this year's Oktoberfest celebrations by tapping kegs and lining their shelves with the German imports that account for over 40% of all Oktoberfest beer sold: Paulaner and Hacker-Pschorr.
A Modern Sales Approach for a Classic Beer Brand
Whether or not it's officially "oompah" season, Paulaner's excellent liquid and the brewery's proud history have been one of the constants in the ever-changing world of beer. As beer shelves have exploded with IPAs, beyond beer innovations and FMBs, Paulaner's lineup continues to deliver high margins and broad-based opportunities for retailers.

"The key is to help retailers see that our portfolio delivers substantially higher dollar margins," says Hauser. "Independent retailers can take advantage of those margins by offering their consumers something unique, while chain stores can capitalize on our higher velocity when compared to German beer competitors. It makes our portfolio unique to both channels."
Reinheitsgebot, the German Purity Law, is the key to Paulaner's freshness, as all their brands enjoy a 12-month shelf life. "All Paulaner and Hacker-Pschorr beer is brewed in Munich," explains Hauser. "Brown glass and high-quality can packaging protect our products through its journey to U.S. consumers." Once stateside, Paulaner USA has three warehouses situated in Baltimore, Houston and Oakland to ensure retailers receive the freshest product available. "American consumers demand the 'real thing' and the authenticity of our product being brewed in Munich sets us apart from other products that claim to be 'European style' but aren't brewed anywhere near Europe."
"Raise Your #BierGoals"
Social media has become a huge boon for smaller breweries looking to connect with new consumers. "It's given us a platform to tell our stories in a relevant and engaging way," says Hauser. Programs like Paulaner's Message in a Can game, and their Grapefruit Radler Rockin' Mix Sweepstakes are creating opportunities for a new generation of drinkers to discover these time-honored beers.
"Our social media evolution has been the result of the integrated, value-added approach we take with our programming." Keep an eye out for their #BierGoals hashtag for content that speaks to consumers and engages with distributors on the way Paulaner USA is supporting their efforts in the market.
Outpacing A Surging Import Segment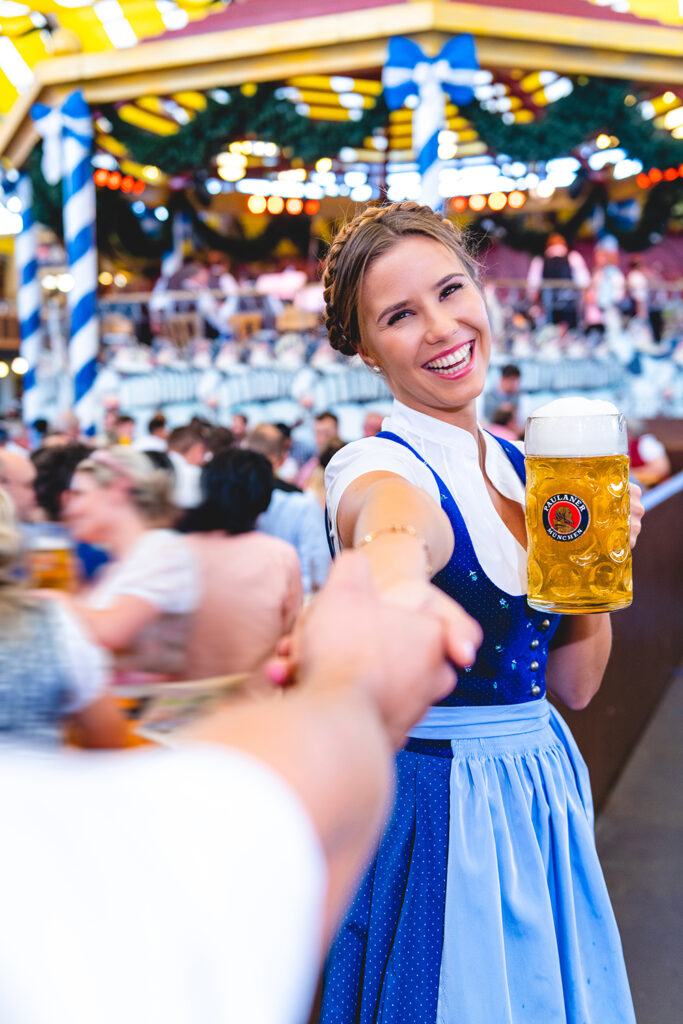 Hauser's modern sales approach for a heritage brewer is paying off. As hot as the import beer segment is, under Hauser's leadership, Paulaner USA has outpaced the total U.S. import category, growing +54% since 2018. With a sales force that's growing by 38%, new investments in social media & programming and a focused sales program to drive incremental growth with new 4-packs (see sidebar for more details), Paulaner USA is solidifying its place as a best-in-class import supplier with authentic brands that U.S. consumers are searching for.