OMG! Lagers Are Cool Again
Hit a few hipster bars in Fishtown on a Friday night and just try to keep count of all the Tecate, Hamm's and Narragansett pounders being passed over the bar. Breweries like Sly Fox are resurrecting pre-Prohibition classics like Reading Premium. Modelo Especial sales are up 63.4% nationally. Hop fatigue has finally set in, and now lagers are making a comeback.
Pity the poor, simple lager.
For years, lagers suffered from the common misconception that they all taste the same. But now, breweries large and small are taking up this style's mantle, showing just how distinctive lagers can be. And thankfully for us, perhaps for the first time in the modern beer movement, both IPA aficionados and loyal lager drinkers are reaping the rewards.
Treasured for its clean, crisp taste and beautiful clarity (once upon a time, beers looked like muddy, roiling concoctions) the lager was eclipsed by that darling of the craft beer movement, the IPA. Prized for their "complexity" and palate-wrecking prowess, IPAs became an outright phenomenon, as accessible, easy-drinking lagers no longer ignited the imaginations of curious beer-hunters searching for the bold, rare and increasingly bizarre "next big thing."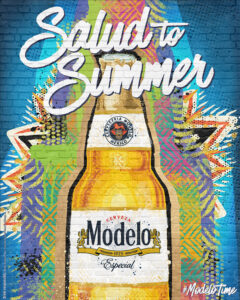 But the truth is, lagers never really went away. In 2021 light lagers continued to be the first choice of many consumers, even increasing share of stomach by 24.6%. The second most sought after style? That would be the classic lager, with IPA finishing third. Whether it be Coors Light, Yuengling Lager or Modelo Especial (which itself saw a whopping increase of 63.4% in 2020), lagers still dominate.
It takes a lot of skill to master the lager process (in which bottom fermentation gives way to aging for extended periods at cold temperatures) and well-made brews are garnering attention. Whether it be a new, innovative take on a storied lager, or a crisp, slow-pour pils at a taproom, brewers want to master this difficult style and in doing so, they have put lagers back in the spotlight where they belong.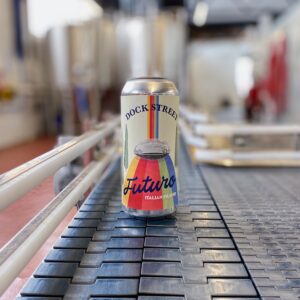 Local breweries like 2SP, Sly Fox, Dock Street and others understand how versatile the style can be. A brewery arguably built on the back of their caramel malt-forward Delco Lager, 2SP recently upped the ante by releasing Double Delco Lager, a rare Imperial lager that's a bigger, brawny version of their flagship. Any craft beer snob who thinks lagers can only be fizzy, yellow and flavorless needs to try this beer with its tasty notes of biscuit, toffee and warming alcohol. Dock Street's Futuro is an Italian pilsner, a unique style among lagers defined by their hoppiness.
Unfiltered and unpasteurized, Futuro has a dynamic flavor and aroma of herbal nobility, soft melon and blooming wildflowers. And Sly Fox Helles is a sessionable, German-style golden lager brewed with imported German pils malt and Saaz & Hallertau hops.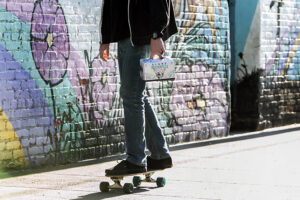 Breweries like Stone, Cape May, 21st Amendment and Shiner are embracing the rich history of Mexican-style lagers by putting their own craft curve on the category. Stone's Baja-inspired Buenaveza Salt & Lime Lager was first brewed on their small pilot system before consumer demand convinced them to take the beer nationwide. Cape May's Tan Limes adds a new flavor profile to lagers with a touch of locally sourced sea salt and a hint of Persian lime juice. 21st Amendment El Sully is an expertly crafted Mexican-style lager that can be found year-round in draught. Shiner's newest seasonal brew available this summer, Agua Fresca, is a fruited Mexican lager with sweet watermelon supported by bright lime, while notes of agave and hibiscus create a delicious thirst quencher, perfect in the summer heat.
Even larger breweries are reimagining what a lager can be. With FLIGHT by Yuengling and Sapporo Pure, breweries are meeting consumer demand by creating exceptional light beers that cut calories without compromising flavor. And beers like Dos Equis have had their classic cerveza flavor tweaked with fruity options, like Dos Equis Lime & Salt, Watermelon and Cucumber.
So if anyone asks you what's new, you can tell them to check out beer's best kept secret: the lager.