Hard kombucha harnesses all the biggest trends in beyond beer – and it's ready to enter the mainstream.
Here's the tea: Hard kombucha is the next big thing in beer.
A bold statement, we know. But kombucha, or "booch" as it's often called, is seeing growth, more than many industry experts ever expected. Non-alc kombucha brought in $621 million in 2020, up almost $50 million from 2019. And though hard booch currently only makes up 0.2% of total beer dollars, it's doubled its share from 2020, and is up 232% since 2019.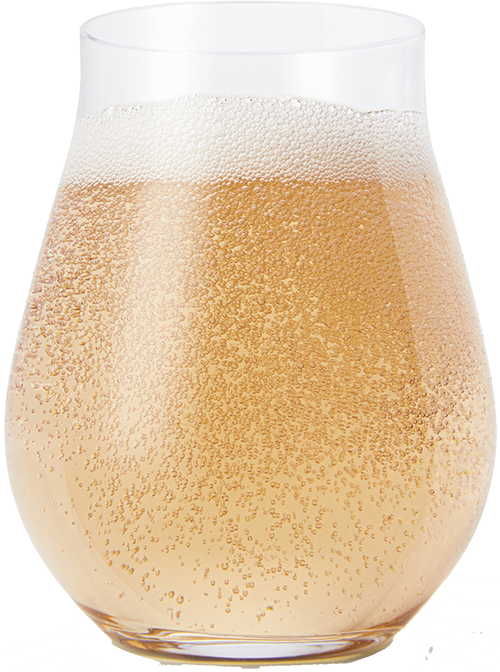 Produced by fermenting sugared tea using a symbiotic culture of bacteria and yeast (SCOBY) commonly called a "mother," kombucha fits right in with the latest beyond beer trends. It's big on flavor and falls firmly into the better-for-you (BFY) category, thanks to the live cultures it's brewed with. The beverage is said to be probiotic, good for gut health and overall immune system function. And while hard kombucha can't make the same health claims as non-alc booch per TTB regulations, the health halo persists, drawing in the wellness-focused crowd, millennials and LDA Gen Z drinkers.
So, who's driving this remarkable growth for hard kombucha? There are plenty of booch brands popping up across the U.S., but few make as big an impression as Strainge Beast, the hard kombucha line from the Chico Fermentation Project (a.k.a. an off-shoot of Sierra Nevada dedicated to hard kombucha production). Launched in 2020, Strainge Beast is crafted from a proprietary SCOBY culture developed with Oregon State University doctoral student Keisha Rose Harrison. The brand is rooted in Sierra Nevada's love for the art and science of fermentation and combines organic ingredients and traditional kombucha brewing processes for the best possible flavor.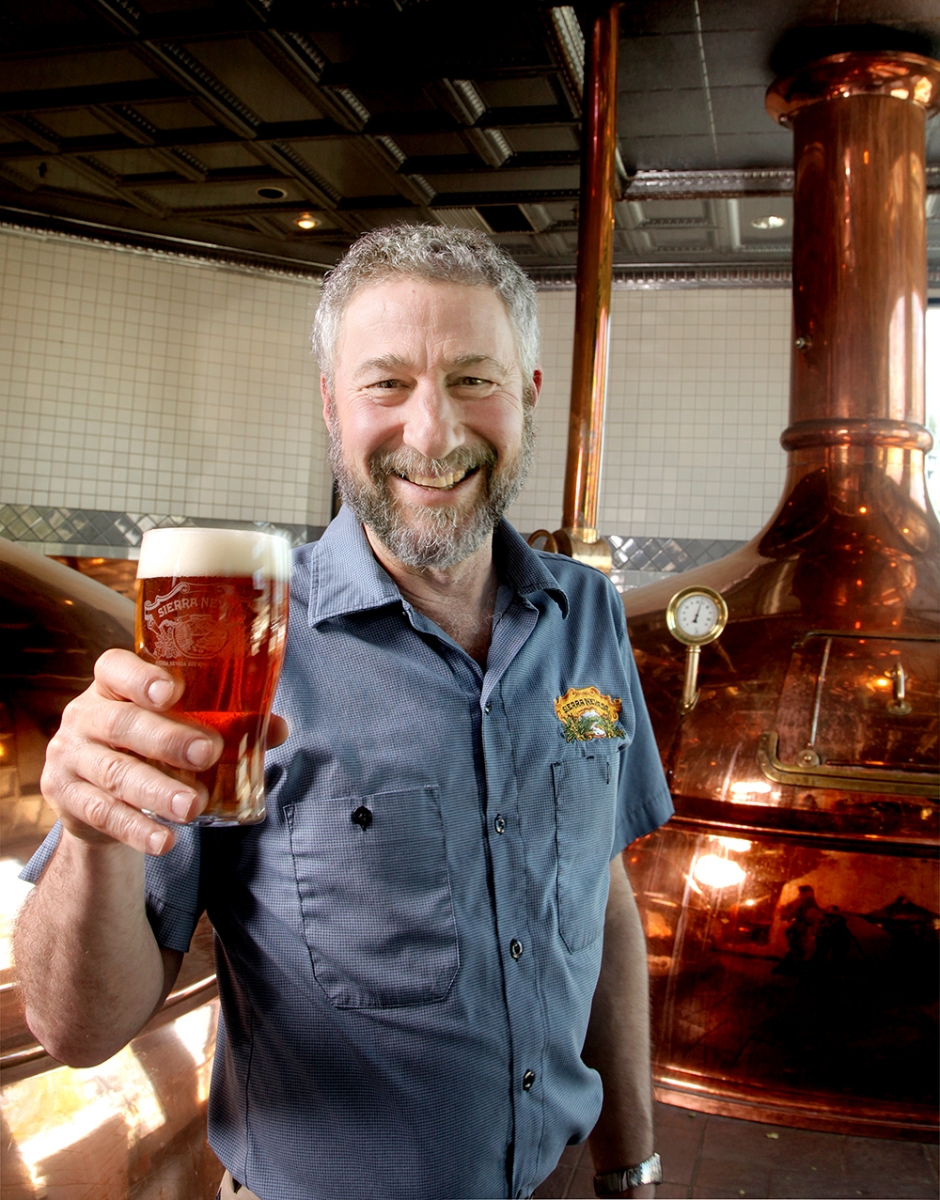 "I have always been fascinated by the alchemy of fermentation," said Sierra Nevada founder Ken Grossman, who has long been a kombucha homebrewer himself. "It can transform high-quality ingredients into something magical."
The brand led their launch with three unique offerings – Ginger, Lemon & Hibiscus; Passion Fruit, Hops & Blood Orange and Blueberry, Acai & Sweet Basil – and released a fourth Beast – Watermelon, Sea Salt, Lime & Mint – earlier this year.  
"We researched hundreds of cultures and brewed more than 50 batches to get the flavor just right," said director of technical brewing and innovation, Sean Lavery. "The tea flavor comes through, as does a nice clean acidity."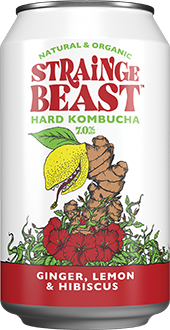 The brand has seen plenty of success despite originally intending to make their name in the on-premise. When the pandemic made launching with draught offerings impossible, like many breweries, they pivoted quickly. Strainge Beast was released in 16 oz. can singles initially, then made the jump to 6-packs as demand for the brand grew.
"YTD and the latest four weeks, you continue to see a bigger shift in the multipacks," Justin Nix, brand manager for Strainge Beast told Craft Business Daily in May. Multipacks are roughly 70% of kombucha category sales in those time periods, and Nix thinks that shift will only continue. Sierra Nevada has even teased a Strainge Beast variety pack in recent months, perfect for trial in the off-premise.
Other players in the segment are bringing a love and knowledge of craft beer and fermentation to the hard kombucha scene too. Allkind Hard Kombucha (new to Origlio Beverage) was launched in summer of 2020 by Odell Brewing Co., a regional, independent and employee-owned craft brewery founded in 1989 in Colorado. The team at Odell Brewing had been experimenting with gluten-free products for several years before deciding to produce hard kombucha. They established Allkind Hard Kombucha as its own brand, separate from the Odell beer portfolio, to allow for growth beyond Odell Brewing's existing presence and markets.
"Hard kombucha is a rapidly growing segment, especially in larger coastal markets where we don't currently sell our beer," Odell Brewing CEO, Eric Smith, told Brewbound. "Since we've developed a shelf-stable product that's brewed separately from our beer, we want to give it the opportunity to meet new people in further reaching markets."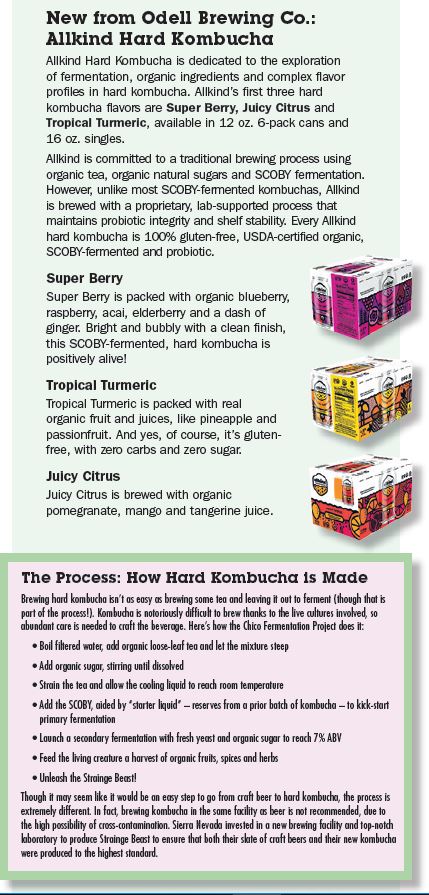 Allkind has launched in our market in three flavors, Super Berry, Juicy Citrus and Tropical Turmeric. The brand's hard kombuchas are gluten-free, USDA-certified organic and brewed with the highest quality ingredients, including juices and purées, tea and natural sugars. 
There's more to hard kombucha than California dreamin' and BFY impact, however. For one thing, hard kombucha has better margins than hard seltzer. The average retail price for a six-pack of hard kombucha is $14.99, almost the cost of a 12-pack of seltzer. 
For another, hard kombucha is gaining traction as a substitute for wine. With its rich color and slightly tart taste, it's a natural jump for wine lovers. 
"Wine is the biggest crossover bev alc for [hard kombucha]," Nix said. "It's most commonly purchased in place of wine. So that gives consumers an alternative substitute – if they don't want something as heavy as wine, they may want something a little more refreshing. So, from that standpoint, it's not surprising we're seeing positive trends [in the on-premise]." 
Hard kombucha is also primed and ready for draught, with its distinct colors and wine-adjacent flavors. And as a premium product rooted in a history of homebrewing and quality ingredients, it's almost tailor-made to reach across the aisle to craft beer lovers – a demographic Strainge Beast and Allkind are perfectly poised to engage, thanks to their craft brewery parent companies. 
But despite the segment's numerous positive aspects and potential, there's still one large hurdle that national brands have to clear: awareness. The majority of hard kombucha sales are in California and the surrounding states; in the Pacific region, hard kombucha's share of total beer is actually 1.1%, up from 0.8% last year, according to Nielsen. That's why the key to unlocking hard kombucha's potential over the next couple of years is on-premise sampling. Getting booch in hands and introducing an East Coast audience to the concept of fermented tea is an important step in maintaining the tremendous growth the segment has seen. 
"It's such a new beverage; kombucha in general isn't the easiest thing for everyone to understand," said Nix. "The more opportunities we can get people to sample it, the better." 
But the question remains… Will hard kombucha ever reach the heights of hard seltzer? It's difficult to be certain, but as Sierra Nevada CCO Joe Whitney points out, hard kombucha is more of a sip-and-savor type of beverage, a "chill" occasion rather than a "crush a twelve-pack" moment.
"If it hits 10% of seltzer, I think that'd be a big number," he told CBD. "But I think you're going to see some pretty exciting growth."
But Nix sees it from a different perspective: hard kombucha vs. non-alc kombucha market penetration. Non-alc kombucha is still growing, and it's expanding from its California home. If hard kombucha can capture that momentum, it could catapult the segment into the mainstream. 
"Even if we get to a quarter of the [current] NA kombucha category," Nix said, "that's going to triple where [hard kombucha] is right now. There's definitely still some runway."