New England IPA. Hazy IPA. Juicy IPA. East Coast IPA. Whatever they're called, your customers want them.

New England IPA. Hazy IPA. Juicy IPA. East Coast IPA. Whatever they're called, your customers want them.
"Hazies" have officially transcended trend status, with breweries across the country tweaking their hop blends, yeast strains and grain bills to produce the easy-drinking, OJ-mimicking beers that fans love. Since entering the market, they've upended craft beer sales, gobbling up 15% of the market by growing faster than any other top five beer style by volume.
How did this happen?
That's the question of many beer geeks, some of whom are resistant to the idea of hazy bois, haze bombs and everything in between. It all began with one beer that even the anti-haze crowd adores: Heady Topper, a hazy DIPA from Vermont's The Alchemist. Widely regarded as the original hazy – and one of the best beers in the world, with a perfect 100 on BeerAdvocate – Heady Topper commands a horde of loyal fans who would do anything to get their hands on some. One woman was even arrested for trying to sell a case on Craigslist in 2013.
Inspired by the genius of The Alchemist, brewers began to make their own turbid IPAs that featured the same explosion of fruit aromas and pillowy mouthfeel of Heady Topper. As the hazy footprint spread beyond Vermont, the style found wider popularity and increasing sales throughout the country thanks to its drinkability compared to classic IPAs.
"Hazy IPAs became popular because of some palate fatigue from all the bitter IPAs that had saturated the market," says Mike Contreras of 2SP. The brewery's hazy IPA, Up & Out, is their best-selling beer. "[Hazies were] a novel style, but one that was immediately approachable… Hazy IPAs have mass appeal because they are reminiscent of juices we drank when we were kids."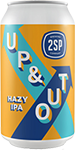 Beers like Up & Out or Sierra Nevada's Hazy Little Thing (the most popular hazy IPA in the US) post steady growth year after year not just because they're delicious, but also because they're crushable and fun. Though learning to love aggressively hopped IPAs was once viewed as a badge of honor, drinkers today prefer their beer accessible, as Joe Whitney, CCO of Sierra Nevada, found out during a chance encounter with a DIPA drinker, inspiring the creation of Hazy Little Thing.
"I was like, 'Have you always loved IPAs?'" Whitney told VinePair. "He was like, 'No! I hated them, but my friends were drinking them. I forced myself to drink them for two years until I learned to like them.' We shouldn't torture people for two years so they can have the ability to drink our beers."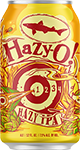 Approachability is integral to the success of hazies, attracting drinkers who normally give hoppy beers – or even beer in general – a pass. Their popularity across demographics is remarkable, with Sam Calagione of Dogfish Head remarking that appeal is "all over the map – older, younger, men and women."
"From my personal vantage point," continued Calagione, "this beer style appeals a bit more to the younger demographic when it's bought directly from brewery tasting rooms to enjoy on-premise or to-go, and a bit more to older consumers when it is bought off-premise."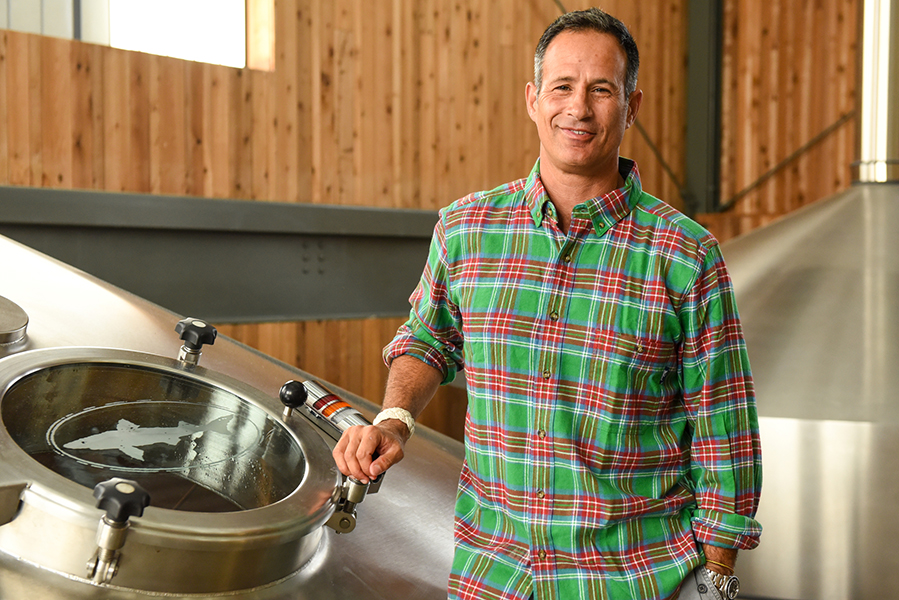 Dogfish Head plans to attract an even larger audience by combining two trends in one with Hazy-O! Launching in February, the vegan-friendly hazy IPA will be the first nationally distributed hazy IPA made with oat milk, a BFY favorite.
Brewers rely on a variety of methods and recipes to produce their hazy creations, which require pain-staking research and testing to perfect – and make stable to ship safely. For most, the "hazification" process is top secret, but a few generous brewers, like Calagione, were willing to share some details.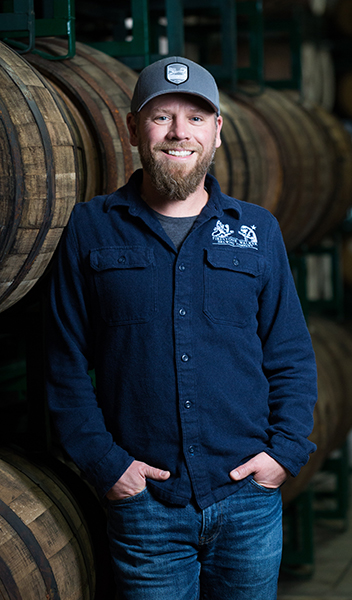 "Utilizing four forms of oats in the recipe for Hazy-O! makes the brewing process blissfully inefficient," he says. "It is truly a labor of love. Each form of oat used in the brewing process provides the beer with a unique, but complementary characteristic. Rolled oats provide a dense haze, malted oats contribute a delicate malty sweetness, naked oats offer a subtle toasty and caramel character and… oat milk contributes Hazy-O!'s silky soft, creamy mouthfeel. This foundation-of-four allows the beer's special blend of hop varieties to hit the juice bullseye."
At Lagunitas, brewmaster Jeremy Marshall focuses on hop blends to produce Hazy Wonder's characteristic haze, one that's free of "schlarf" – what Marshall calls the bits of hops and yeast cells in a traditional NEIPA. They also keep Hazy Wonder unfiltered to maintain the opacity of the brew.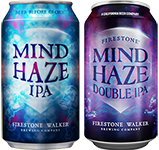 And brewmaster Matt Brynildson of Firestone Walker revealed the brewery's top hazy, Mind Haze, combines techniques to achieve its haze, taste and texture.
"We tried to build this beer around our house ale yeast, but it became evident early on that we needed a new yeast," he says. "This new yeast strain does promote haze, but we're not relying on residual yeasts or starches for turbidity. In fact, we centrifuge all the yeast out of the beer before packaging. The haziness and mouthfeel of Mind Haze are cultivated by more stable means, namely using 40 percent wheat and oats in the grain bill while nailing the timing and interplay of our generous hop additions."
From new innovations like Hazy-O! and Firestone Walker's Mind Haze Double IPA (due out in March) to beers like Hazy Wonder and Up & Out in core beer lineups, craft breweries are embracing this relatively young style with open arms. So while these breweries may take different approaches to creating their smooth, tropical brews, on one thing they agree: hazies are here to stay.
Haze Explosion
The last few years have seen craft brewers everywhere harnessing the power of haze. From hazy bois to haze bombs, fans can't get enough of these top hazy IPAs.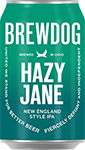 This NEIPA from Scottish brewery BrewDog has low background bitterness and is loaded with intense, juicy fruit character.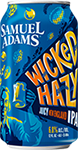 Sam Adams reformulated their classic New England IPA to create the less bitter, smoother Wicked Hazy.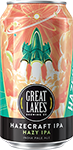 Inspired by Ohio's trailblazing astronauts, Great Lakes embarked on a quest for an infinitely tasty hazy IPA that led them to discover this vibrant constellation of Simcoe, Azacca and Lemondrop hops.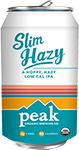 This organic, hop-packed hazy is overflowing with Calypso, Citra and Simcoe hops, yet clocks in under 95 calories and less than 3 carbs.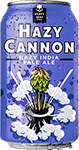 Brewed for incredible juiciness, Heavy Seas jam-packed this beer with Citra hops for an insanely fruity aroma.
Sly Fox Haze Fix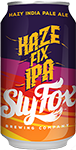 Get your fix: soft, pillowy wheat and oats swirl while lush, fruity hops twirl throughout this hazy thing of beauty. Haze Fix will be available in early 2021.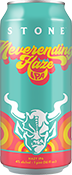 Available year-round in 16 oz. cans, this 4% ABV hazy IPA, full of intense tropical and citrus flavors, is here to aid in your noble pursuit of neverending good times.