Every year, the first Thursday of August is a day to celebrate the most popular craft beer style: IPA! Whether your customers are confirmed hop-heads or casual IPA consumers, we've got the perfect India Pale Ale to help them celebrate on August 3rd. Read on for some of our favorites!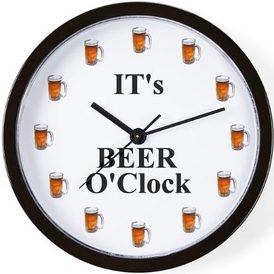 Check out this excerpt from Joshua M. Bernstein's 10th Anniversary Edition of The Complete Beer Course, via Gear Patrol, that breaks down our beloved hoppy liquid – the most popular craft beer style in America.
---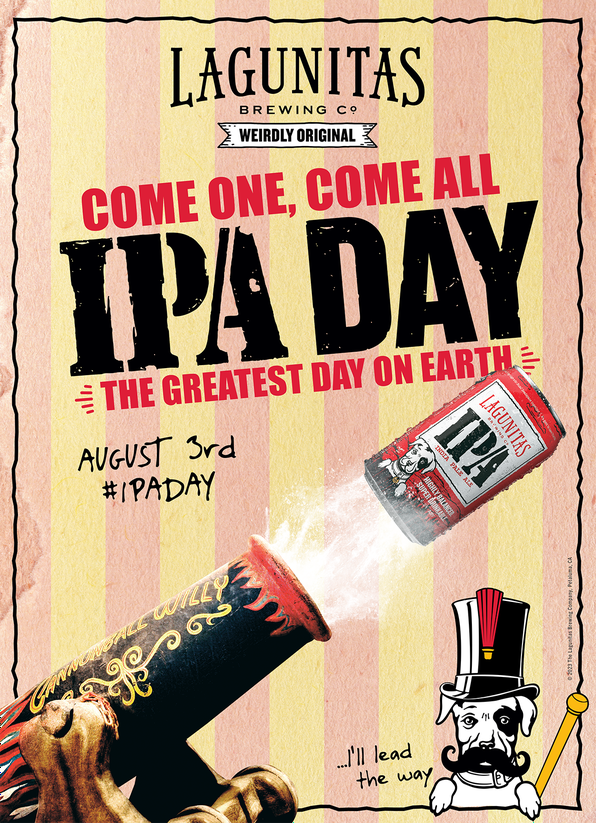 ---
What's our top pick?
It has to be Lagunitas IPA. This highly balanced and super drinkable IPA owns this holiday. Lagunitas' former CMO Paige Guzman told Craft Business Daily that they've invested over $1million in their IPA Day campaign, which runs through August 3rd.
"We stumbled upon it a couple years ago and landed it as our kind of seasonal holiday for the promotional period as one of the world's largest IPAs," Paige said.
Check out Lagunitas' BrewMonster Jerry Marshall's virtual IPA tasting.
---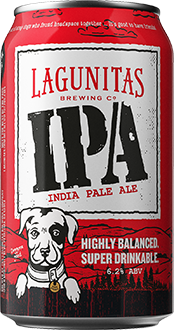 This well-rounded, highly drinkable IPA is brewed with a bit of caramel malt barley that provides the richness that mellows out the twang of the hops.
---

One of the most well-respected and best-selling IPAs in the country, this golden beauty explodes with tropical, citrusy, piney hop flavors and aromas, all perfectly balanced by a subtle malt character.
---

60 Minute IPA is continuously hopped – more than 60 hop additions over a 60 minute boil (getting a vibe yet of where the name came from?) 60 Minute is a session IPA brewed with a slew of great Northwest hops. Powerful, but balanced, with a lot of citrusy hop character, this East Coast IPA is a session beer for hardcore beer enthusiasts!
---
Montauk's signature, highly approachable IPA is packed with four hop varieties (El Dorado, Azacca, Columbus & Chinook) for incredible tropical and pine aromas and endless flavor for endless waves.
---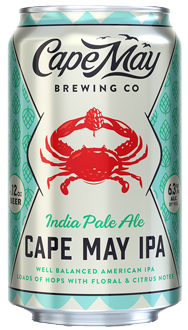 The American IPA named for America's Oldest Seaside Resort, Cape May IPA is loaded with floral and citrus notes, and has a well-balanced, zesty finish. A West Coast-style IPA brewed at the heart of the East Coast, it's the beer that's Crafted on the Cape.
---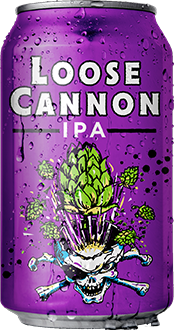 Heavy Seas' Flagship beer, Loose Cannon, wins people over at first smell. The carefully cultivated interplay of Simcoe, Palisade and Centennial hops creates a most fragrant IPA. Its nose burst with notes of grapefruit, herbs and pine. Bitterness is somewhat subdued by the floral quality that pervades the taste. The color is burnished gold, and the mouthfeel is creamy. A strong malt backbone balances out this triple-hopped beer.
---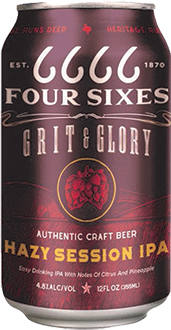 This bold, hazy IPA is brewed with mango, citrus and Azacca hops.
---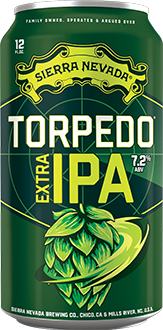 Sierra Nevada and hops go hand in hand. What began as a crazy idea scribbled in a pub, eventually became their year-round hop bomb, Torpedo Extra IPA. This is the first beer brewed with the "Hop Torpedo," a revolutionary dry-hopping device that controls how much hop aroma is imparted into the beer without adding additional bitterness. Torpedo Extra IPA is an aggressive yet balanced beer with massive hop aromas of citrus, pine and tropical fruit.
---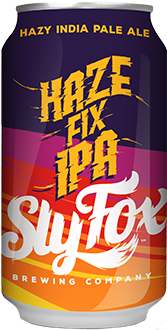 Soft, pillowy wheat and oats swirl while lush, fruity hops twirl throughout this hazy thing of beauty. Sly Fox's new hazy IPA hits all the right notes. Get your fix.
---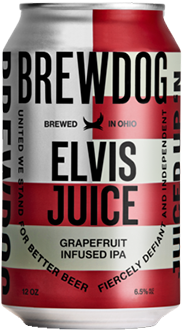 An American IPA with a bitter edge that will push your citrus tolerance to the brink and back, Elvis Juice is loaded with tart, pithy grapefruit peel. This IPA has a caramel malt base, supporting a full frontal citrus overload – grapefruit peel piled on top of intense U.S. aroma hops. Waves of crashing pine, orange and grapefruit round out this citrus-infused IPA.
---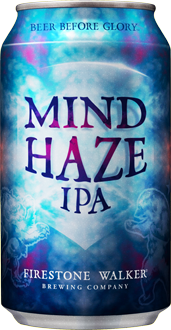 Mind Haze, a free-spirited beer from the coast of California, was made to elevate your perceptions. It's juicy yet balanced, hazy yet lasting and loaded with an imaginative array of tropical hop flavors. Mind Haze breaks the mold with a luscious texture, explosive tropical hoppiness and unrivaled shelf longevity for the style. Indeed, it boasts the same shelf life as any other Firestone Walker IPA. It gets its haziness from natural proteins, tannins and enzymatic activity. In addition to creating a signature haze, these ingredients promote the type of texture and mouthfeel that you expect from the best hazy IPAs.
---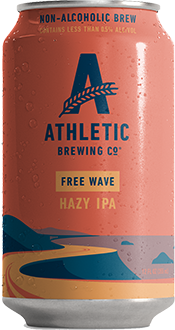 Free Wave is a hazy, non-alc IPA meant for the open road. Whether you're cruising the Pacific Coast Highway in a convertible or tracing your way up the coast on your bike, Free Wave doesn't cut corners. This mouthwatering IPA is loaded with Amarillo, Citra and Mosaic hops. You'll want to grab a few for the road!
---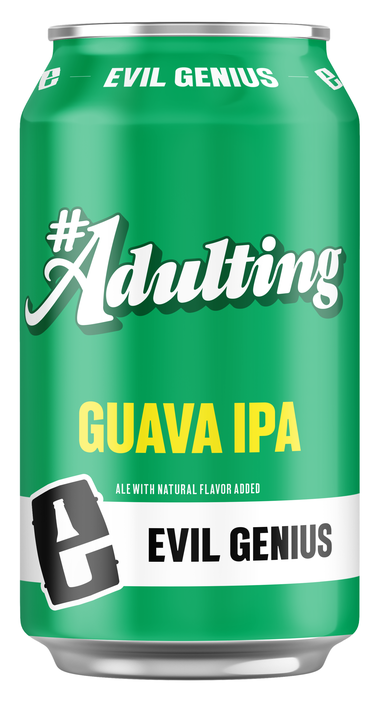 Adulting is a guava-infused IPA. Pale and crystal malts marry perfectly with Citra and Cascade hops, creating an easy-drinking, creamy, medium-bodied, clean, smooth IPA. It is then infused with all-natural guava, turning this already delicious IPA into something truly unique. Big, bold hop notes of tropical fruit, watermelon and lemon are perfectly balanced by a slightly sweet malt backbone and juicy, refreshing guava.
---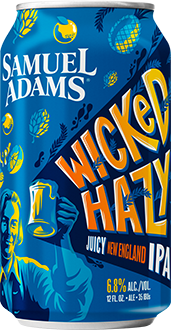 Wicked Hazy IPA features an explosive hop aroma of citrus, tropical and stone fruits. White wheat and golden naked oats give this beer a medium body and smooth mouthfeel that perfectly balance a moderate bitterness and wicked huge, juicy fruit flavors.
---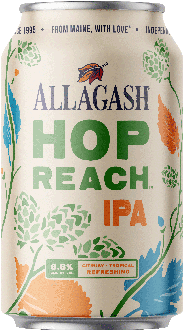 Higher and higher, hops reach for sun, filling with citrusy and tropical flavor. Hop Reach IPA blooms with these lush hop notes, making for a beer that's both full-bodied and refreshing. Hop Reach is Allagash's newest year-round beer, and they worked for basically all of 2021, involving every single employee in their company, to come up with what they view as an ideal IPA.
---
As craft beer pioneers, Green Flash defined a style by brewing the benchmark West Coast IPA, putting the brewery on the map. This IPA is made with five different hops for complex layers of pine, floral and ripe, citrus aromas.
---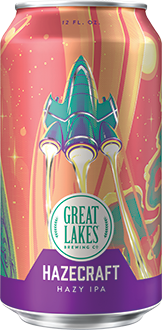 3, 2, 1… we have haze! This cloudy cosmos of Azacca, Lemondrop and Simcoe hops awaits exploration. Blast into orbit through a hazy galaxy of otherworldly tropical fruit aromas in this new hazy IPA.