International Canned Cocktail Day is September 10th!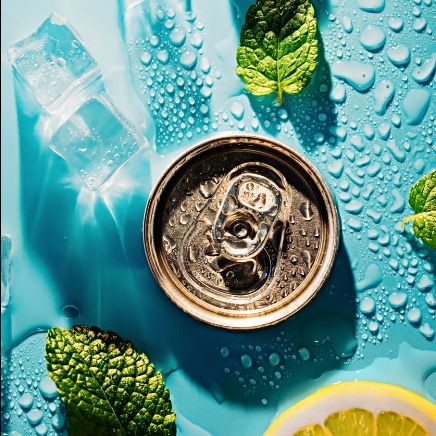 Help your customers celebrate the day with some of our favorite cocktail-inspired beverages. Looking for a mixer to create a killer cocktail? We've got those too! Read on for all you need for International Cocktail Day.
---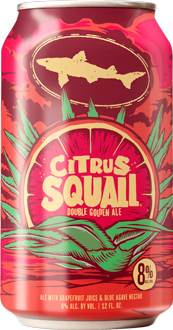 This golden double ale is brewed with blue agave, grapefruit purée, grapefruit & lime peels, pilsner malt, sea salt and a special tequila yeast that drinks like the tequila-based cocktail that inspired it: The Paloma.
---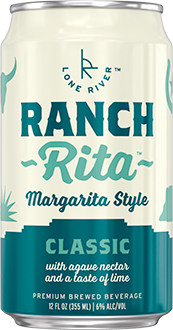 Lone River Ranch Rita is a deliciously light-tasting, premium-brewed, margarita-style beverage made with real lime juice and organic agave nectar steeped in far West Texas tradition. Ranch Rita leverages what consumers love about Lone River Ranch Water Hard Seltzer (clean taste, high quality ingredients) and delivers a fuller-bodied flavor profile that's closer to the taste of a classic margarita – the #1 cocktail in America!
---

With vacation vibes in every sip, Ten Ball Tropical Bahama Mama is a lightly carbonated, tropical cocktail with a blend of exotic coconut, pineapple and citrus fruits.
---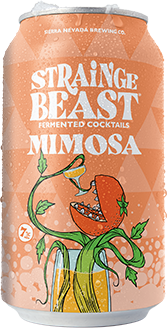 Pop the bubbly and let the brunch begin. This ready-to-drink fermented cocktail wonder is a weekend dream. Strainge Beast Mimosa comes alive with the wild, fizzy flavor that won't sit still, just like your brunch crawl. Let's see where the day leads.
---
Beer Cocktails are on the Rise in the US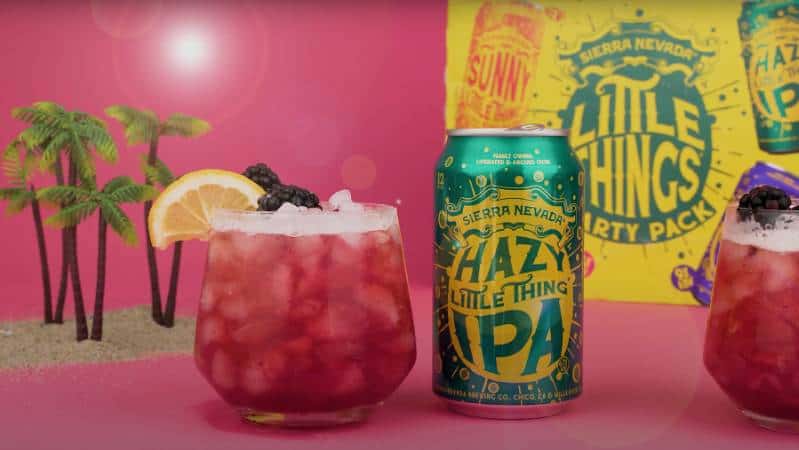 According to The Drinks Business, "beer remains the most popular alcoholic drink [at bars and restaurants], with 46% [of LDA patrons] opting for it, followed by cocktails, with 31% choosing those. The interesting phenomenon is the growing number of consumers who are interested in combining the two." Check out the whole article here.
---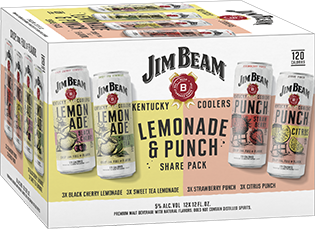 The Jim Beam Kentucky Coolers 2/12 slim can Share Pack includes two refreshing lemonades and two tasty punches that are all crisp, cool and full of flavor at just 5% ABV. Included in the mix are: Strawberry Punch, Citrus Punch, Black Cherry Lemonade and Sweet Tea Lemonade.
---

This ready to drink, pre-mixed cocktail captures the classic Long Island Iced Tea cocktail flavor perfectly. A combination of cola, gin, rum and triple-sec are all evident in the taste. All these flavors balance well with just the right sweetness. The finish is very clean, with no lingering aftertaste. MXD Long Island Iced Tea is great for sipping chilled or on the rocks.
---

Signature Margarita's crisp, refreshing take on hard seltzer has all of Topo Chico's signature bubbles with premium tequila notes and a natural haze from fresh-squeezed lime juice – all perfectly balanced with a touch of agave sweetness and a hint of salt.
---
Non-Alcoholic Mixers
---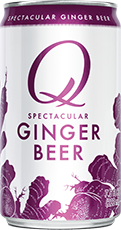 Other ginger beers try to be both a spicy soda and a mixer. So, they end up doing neither well. Q Mixers Ginger Beer is a mixer and a mixer only – it is spicier, more carbonated and less sweet – exactly what your vodka, rum or whiskey is looking for.
Cocktail Recipe: American Mule
Ingredients:
1 1/2 oz. Vodka
5 oz. Q Mixers Ginger Beer
Add a lime wedge for garnish
---

Spectacular club soda? Yes. As much carbonation as the bottle will physically hold. And a dash of Himalayan salt to make anything you mix with it even tastier.
Cocktail Recipe: Americano
Ingredients:
1 oz. Campari
1 oz. Sweet Vermouth
4 oz. Q Mixers Club Soda
Add an orange peel for garnish
---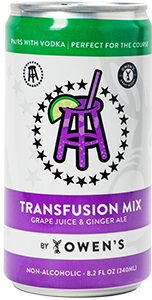 Owen's Transfusion Mix is made with real grape juice and ginger ale, striking a crisp and refreshing flavor unmatched anywhere. This one pairs well with vodka, gin or bourbon, but is also great on its own.
Cocktail Recipe: Transfusion
Ingredients:
3 parts Owen's Transfusion Mix
1 part Vodka
Garnish with a lime wedge
---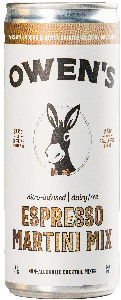 Owen's nitro-infused Espresso Martini Mix is dairy-free, made with real coffee beans and delivers that perfect balance of sweet and bitter notes with a creamy finish.
Cocktail Recipe: Espresso Martini
Ingredients:
4 oz. Owen's Nitro Espresso Martini
2 oz. Vodka
Garnish with espresso beans
---
Red Bull The Red Edition Watermelon combines the Wings of Red Bull Energy Drink with the delicious and refreshing taste of watermelon.
Cocktail Recipe: Watermelon Red Bull Refresher
Ingredients:
2 oz. Watermelon Vodka
4 oz. Watermelon Red Bull
1 oz. Lime Juice
Garnish with a watermelon wedge
---

If you crave the taste of tropical fruits, Red Bull Yellow Edition is for you.
Cocktail Recipe: Tropical Sunrise Fizz
Ingredients:
1.5 oz. White Rum
0.5 oz. Coconut Rum
1 oz. Pineapple Juice
0.5 oz. Orange Juice
0.5 oz. Grenadine
4 oz. Tropical Red Bull
Garish with a pineapple slice and a maraschino cherry