In a world that's gone crazy for low-calorie, low-carb everything, beer is no exception. With these "healthier" options often comes a lower ABV. This is a great thing, but with any healthy mindset, moderation is key. Let's not forget those exceptional beers that got us hooked on craft in the first place, many of which carry ABVs over 6%. These boozy suggestions are delicious, available all year long and still very much in demand!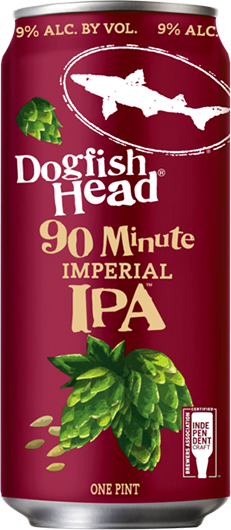 Dogfish Head 90 Minute IPA
(9% ABV)
"One of the most important American craft beers ever brewed," declared Food & Wine. This is a big beer with a great malt backbone that stands up to extreme hopping. 90 Minute IPA is continuously hopped, allowing for a pungent, but not crushing, hop flavor. Continual hopping provides a beautiful balance to this Imperial IPA – allowing for the addition of a crazy amount of hops throughout the boil, without making this beer crushingly bitter. With rich pine and fruity citrus hop aromas and a strong malt backbone, 90 Minute IPA created pungent, unapologetic flavor that led Esquire to call it "perhaps the best IPA in America."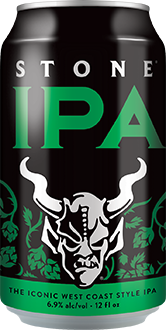 Stone IPA
(6.9% ABV)
The IPA that launched
generations of hop fanatics, Stone IPA is one of the most well-respected and best-selling IPAs in the country. This iconic West Coast-style IPA is a golden beauty that explodes with tropical, citrusy, piney hop flavors and aromas, all perfectly balanced by a subtle malt character. Crisp, extra hoppy and hugely refreshing.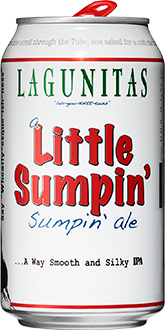 Lagunitas A Little Sumpin' Sumpin' Ale
(7.5% ABV)
Way smooth and silky with a nice wheaty-esque-ishness, A Little Sumpin' Sumpin' is a truly unique style featuring a strong hop finish on a silky body. It's got a lot of wheat, it's rich with hops and it finishes dry – a hoppy, pale wheat ale, great for IPA fans, but so smooth that hefeweizen fans dig it too.

Allagash Curieux
(11% ABV)
First brewed in 2004, Curieux was Allagash's first foray into barrel aging. This intriguing beer is made by aging Allagash Tripel in bourbon barrels for seven weeks in cold cellars. The aged beer is then blended back with a portion of fresh Tripel. The resulting rich, golden ale features smooth notes of coconut, vanilla and a hint of bourbon.

Sixpoint Resin
(9.1% ABV)
Resin slaps you with serious unfiltered dankness – sure it stings, but it feels so good at the same time. It's hop candy up front, but drinks super clean for the size of the beer. Resin uses a ton of different hops, for a massively complex hop bouquet.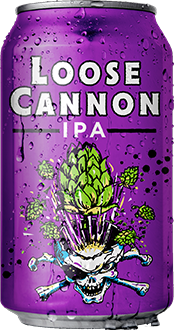 Heavy Seas Loose Cannon IPA
(7.25% ABV)
Heavy Seas' flagship beer wins people over at first smell. The carefully cultivated interplay of Simcoe, Palisade and Centennial hops creates a most fragrant IPA – its nose bursts with notes of grapefruit, herbs and pine. Bitterness is somewhat subdued by the floral quality that pervades the taste. The color is burnished gold, and the mouthfeel is creamy, while a strong malt backbone balances out the triple hopped beer.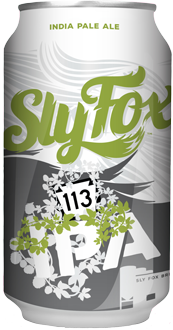 Sly Fox Rt. 113 IPA
(7% ABV)
This complex, aromatic beer is brewed with an abundance of the finest hops from the Pacific Northwest and England. Every sip will remind you of just why you fell in love with craft beer in the first place.