We're here to let you in on a little secret: just like there's a beer pairing to elevate every food, there's also a beer that can boost everyone's favorite summer activities to the next level (when enjoyed responsibly, of course!). Read on for some of our favorite summer seasonals that will help your customers get the most out of their summer, and don't forget to reach out to your Origlio sales rep for more!
Hosting a Family Barbecue: Dos Equis Lager Especial Variety Pack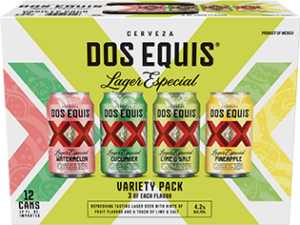 At a family gathering, your customers want to have something refreshing for everyone. This exciting variety pack from Dos Equis fits the bill! Each of these four Dos Equis flavored lagers features a refreshing hint of natural fruit flavor and a touch of lime and salt, while remaining delightfully sessionable and approachable. Included in the mix are: Dos Equis Lime & Salt, Watermelon, Pineapple and Cucumber.
---
Celebrating the Beginning of Vacation: Allagash Floating Holiday

After sitting in hours of traffic, there's nothing like rolling up to a summer rental, dumping the suitcases in the front hall, and cracking open a cold oneWith Allagash Floating Holiday, that relaxation your customers crave is just a float away. This blonde ale is brewed with lemon peel and a pinch of sea salt to push your refreshometer up to "long weekend." When it's time to chill out, Allagash recommends a Floating Holiday.
---
Attending a Rooftop Party: Shiner Agua Fresca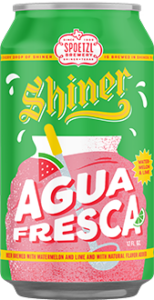 Sharing a drink with friends while looking out over the city is a time-honored summer tradition, but that doesn't mean your customers' drink choice has to be traditional! With sweet watermelon supported by bright lime, Shiner's fruited Mexican lager invigorates the palate. Notes of agave and hibiscus create a delicious thirst quencher, perfect in the summer heat.
---
Craving Water Ice with a Kick: Narragansett Del's Black Cherry Shandy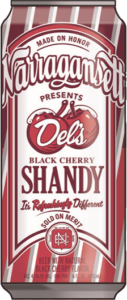 As much as we love a trip to Rita's, there are occasionally times when plain water ice just won't cut it. Enter Narragansett's Del's Black Cherry Shandy. A crisp and thirst-quenching combination of 'Gansett's award-winning Lager and natural black cherry flavor inspired by Del's, this shandy has just the right balance of malty sweetness and cherry tartness to deliver top-notch refreshment.
---
Riding Out a Heat Wave: Dock Street Summer Haze
Sometimes there's only so much a fan or AC unit can do, and that's when it's time to bust out a cold Summer Haze! This hazy, straw-hued, light-bodied pale ale is brewed with 2-row, Munich and flaked wheat, which makes for a silky-smooth body with a mildly sweet backbone. It's hopped with all late stage and dry additions of Citra, Cascade, Amarillo and Simcoe for aromas and flavors of bold citrus and tropical fruit.
---
Cheering on the Phils: Evil Genius I Love Lamp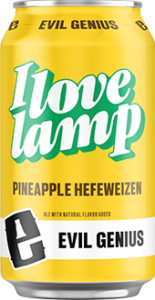 Whether your customers are watching the game at home or at their favorite bar, this refreshing German hefeweizen with natural pineapple flavor from local craft brewery Evil Genius will get them ready to cheer for Philly's home team!
---
Helping the Kids with Their Lemonade Stand: Sly Fox Alex's Raspberry Lemon Ale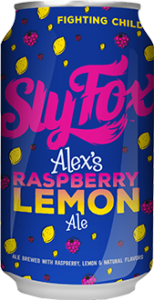 Let's face it. When the kids say they're going to run a lemonade stand, we know who's going to be doing most of the work. And after your customers have been painting signs, building stands and helping make change in 100-degree heat, they might want to sip on a lemonade of their own — with a twist! Now with raspberry added into the mix alongside the signature lemon flavor, Sly Fox Alex's Raspberry Lemon Ale is a lively, refreshing and flavorful beer that's as delicious as it is charitable.
---
Chillin' by the Pool: Great Lakes Lemon Hefeweizen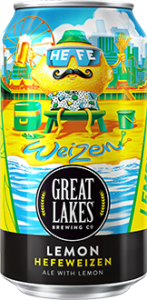 Amid the relentless pressure to get more out of vacation, it's important to carve out some time to just relax poolside with a beer in hand. Fresh and zestful as boardwalk lemonade, with a clean, effervescent body that travels light, Lemon Hefeweizen will make drinkers want to squeeze into their snazziest swimwear and float away with this frothy, zesty cooler companion brewed with enough lemon purée to last a long weekend.