Oktoberfest with the Best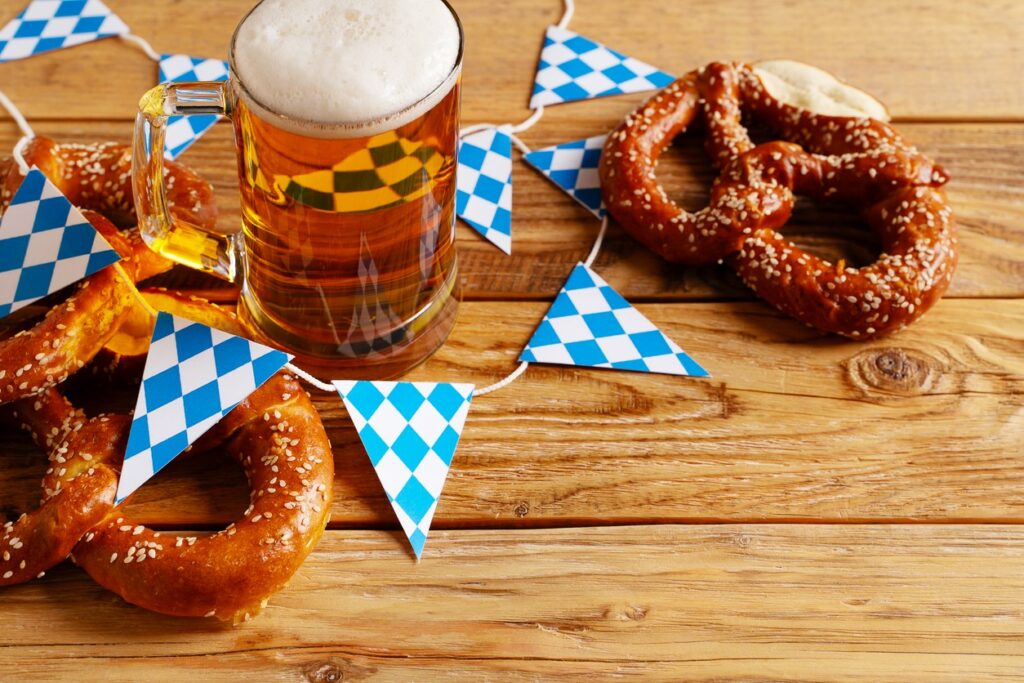 From attending local celebrations to hoisting a stein with family and friends, your customers are ready to get their "oompah" on this Oktoberfest season! Check out some of our favorite Oktoberfest brews below.
---

Copper in color with a medium body, Yuengling Oktoberfest pours slightly sweet with toasted character and mild herbal bitterness. This seasonal offering is the perfect blend of roasted malts with just the right amount of Tettnang & Hallertau hops, capturing a true representation of the Märzen style.
---

This classic amber beer style was developed over 200 years ago to celebrate the original Oktoberfest. Today this style is available on draught year-round in the U.S. due to popular demand.
And this Oktoberfest season, Paulaner is looking for the best fans to drink the best bier at the world's best party – Munich's Oktoberfest in 2023! Now through October 9th, consumers can submit their best Paulaner fan pics at OktoberfestWithTheBest.com or post on Instagram using the hashtags #PaulanerBest and #Sweepstakes for a chance to win!
---
This golden Oktoberfest lager is Germany's #1 Oktoberfest beer. It is also the only beer served in Paulaner Oktoberfest tents today. Brewed once a year, Oktoberfest Bier is the pinnacle of German brewing – deep golden in color, full-bodied and wonderfully mellow with a balanced harmonious taste and the pleasant fragrance of hops. It is stronger and bolder than the usual lager.
---
Hacker-Pschorr Original Oktoberfest makes any celebration authentic! Original Oktoberfest has a nose of blackcurrants and earth, with a malt-driven flavor expertly balanced by Hallertau hops.
Many aspire to attend Munich's Oktoberfest. For those who can't travel halfway across the world, Hacker-Pschorr is bringing the best of Oktoberfest to you! Now through October 9th, consumers can head to PschorrThing.com to enter to win authentic Hacker-Pschorr Oktoberfest gear and garb!
---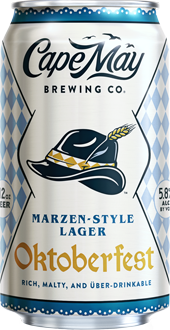 Rich and complex, this amber-colored lager is smooth and clean due to a cool, fifty-degree fermentation, mellowing as it lagers. Well-balanced with a hint of hop presence, Cape May Oktoberfest is focused on the grain bill of Vienna, Munich, Caramunich, Pilsen and Melanoidin malts.
---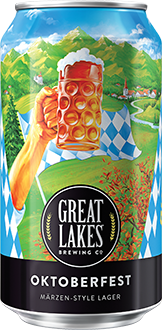 Great Lakes' take on this classic German style is a celebration of maltiness, packed with rustic, autumnal flavors to put a little more oomph into your oompah-pah. It's über smooth, with vibrant malt flavors and a festive flourish of Noble hops (lederhosen not included).
In 1810, the Oktoberfest tradition was born when Munich celebrated the Crown Prince Ludwig's wedding with a special beer and 16-day party. Samuel Adams' take on the style blends hearty malts for a deep, smooth flavor with notes of caramel that's perfect for the season, or whatever you're celebrating.
---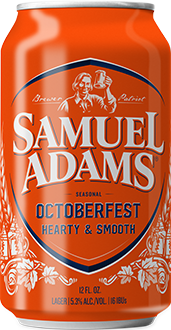 Octoberfest is Sam Adams' most successful beer, but it's only sold for 12 weeks of the year. In 2023, Sam Adams is declaring fall, Beer Season! The brand will own the entirety of the season by giving drinkers a reason to celebrate beer during every occasion! It's Beer Season, drink it in!
---

Much like the world's largest beer festival, the Shiner brewery has deep Bavarian roots. Because of this, they honor tradition every year and brew this Märzen-style lager with Munich and caramel malt & German-grown Hallertau and Hersbrucker hops. Shiner Oktoberfest has an amber color, a lightly toasted, sweet, malty flavor and a dry, lightly hopped finish.
---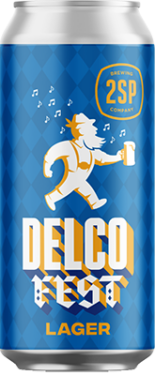 2SP's rich & malty Märzen is packed with nutty, bready and caramel flavors, perfect for any pretzel pairing.
---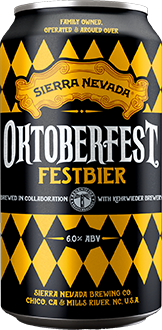 This collab is 20 years in the making, back when the Brewmasters from both breweries were classmates in Berlin. Today, German brewery, Kehrwieder, is turning craft beer on its head at home – just like Sierra did stateside – and their mutual passion is presented in this festbier that's bright like polished copper, rich with biscuity malt and balanced by a punchy blend of German and American hops.
---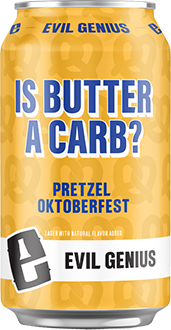 Don't get it twisted. The only thing better than pretzels and beer is pretzels *in* beer. This crisp Oktoberfest-style lager was brewed with malt, hops and warm, soft pretzels for an extra dose of rich flavor.
---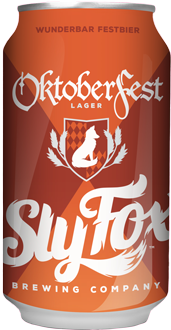 Ein Prosit! This seasonal gem is best enjoyed under a humongous tent while you and thousands of your closest friends sing enthusiastically. Or anywhere, really. It's all about the gemütlichkeit, baby!
Sly Fox gives us a brief history of Oktoberfest